SFMTA Expands Connection Between the Public and Staff Through New Podcast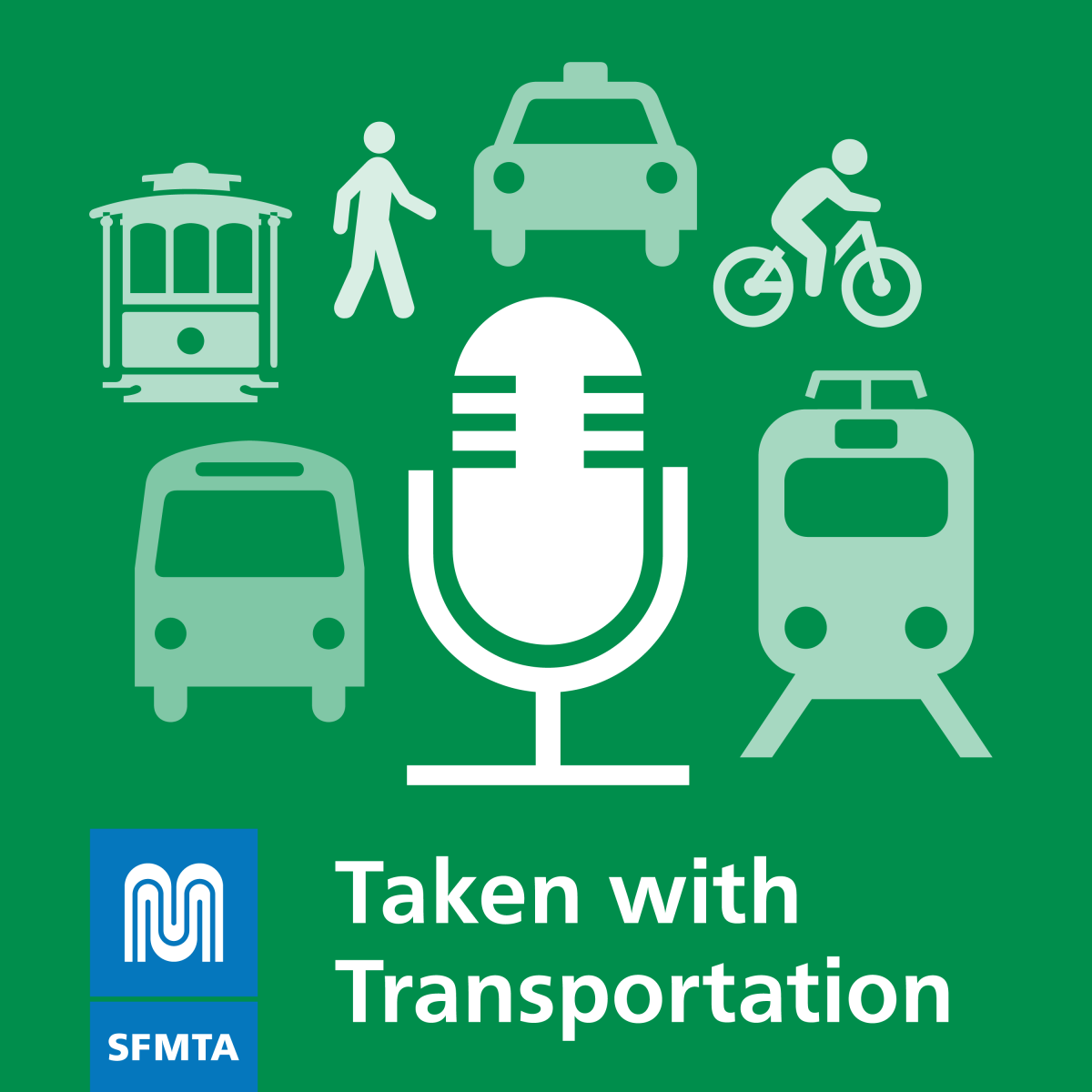 We have taken to the airwaves, or the "digital waves" anyway, with the new SFMTA podcast, Taken with Transportation. 
Taken with Transportation showcases the people and policies that make accessible, equitable transportation possible in San Francisco, and two episodes already have dropped. The first brings listeners along for the ride aboard one of Muni's hardest working bus lines: the 22 Fillmore. The second profiles several members of our transit car cleaning staff and takes a detailed look at the hard work they do to keep our buses, light rail vehicles and cable cars clean and safe. 
Every episode will feature SFMTA staff members and offer listeners a deeper understanding of the agency. These stories will cover everything from the city's streets to the SFMTA's inner workings and offer insight and perspectives that aren't available anywhere else. We're passionate about the work we do and want to share that passion and commitment. 
Future episodes will focus on the 150th anniversary of the cable cars, our crossing guard program, transit accessibility, the new shuttle program coming to the Bayview neighborhood, question and answer sessions with our executives, equity and inclusion events and a whole lot more. Whatever the job or project, if we do it at the SFMTA, listeners may well hear about it on the podcast. 
Taken with Transportation is hosted and produced by SFMTA public relations officer and former broadcast journalist Melissa Culross. Culross spent three decades in radio creating audio content, hosting shows and connecting with audiences over the air. You can find Taken with Transportation on our podcast web page (SFMTA.com/Podcast), Apple Podcasts, Spotify, Google or wherever you listen.