SFMTA Public Meetings, Feb. 6 - 27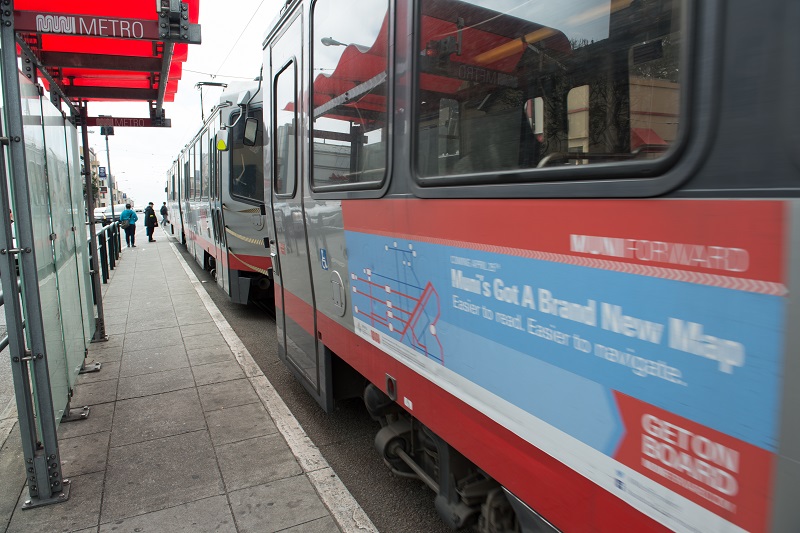 Board of Directors (Special) Meeting: 9 a.m., Tuesday, Feb. 7
War Memorial Building – Green Room
401 Van Ness Avenue
Nearby Muni Routes: 5, 19, 21, 47, 49, F Market, Metro-Civic Center Station
The agenda (.PDF) for tomorrow's Board of Directors meeting features a presentation and discussion regarding updates on various SFMTA projects, including major corridor and bus/rail expansion projects, Vision Zero, Connect SF, and the Shared Mobility Strategy. There will also be a presentation and discussion regarding the process to design and develop the SFMTA's next strategic plan.
Our Board of Directors meetings are usually held on the first and third Tuesdays of each month. The agendas are posted under "meetings" on the Board's webpage 72 hours in advance. 
Van Ness Business Advisory Committee Meeting: 3 p.m., Thursday, Feb. 16
SFMTA Offices, Civic Center Conference Room 3074
1 South Van Ness at Market
Nearby Muni Route: 6, 7, 9, 9R, 47, 49, F Market, Metro- Van Ness Station
The Van Ness Business Advisory Committee is made up of representatives from a cross-section of Van Ness Project Corridor businesses. Join the committee and Van Ness Improvement Project staff this Thursday. The full agenda will be posted on the project webpage.
Can't attend? Visit the project page to learn more.
The Van Ness Community Advisory Committee will meet on Feb. 23.
Our Meeting Round-up feature highlights different SFMTA public meetings that will be held within the coming two weeks. These meetings give you the chance to share your ideas and provide us with helpful feedback. Join us at our next meeting to learn more about SF's changing and complex transportation system.
Those listed above are just a few highlights. You can find a full list of upcoming meetings and keep up to date on your favorite SFMTA committees here.