SFMTA Public Meetings October 22 - November 5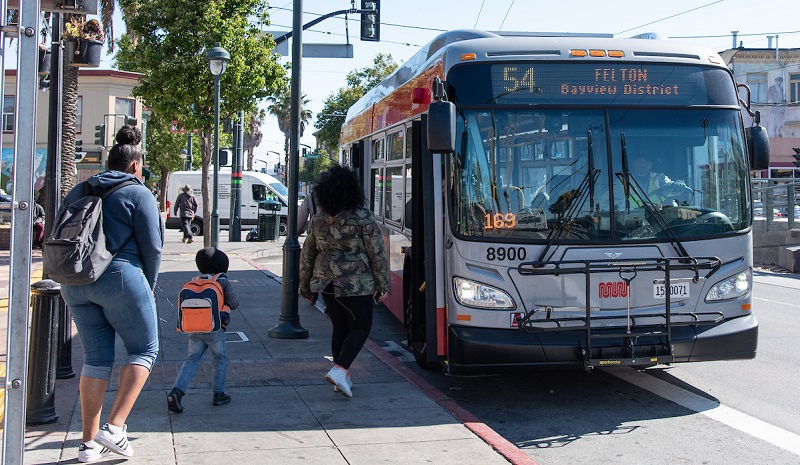 Tuesday, October 23, 5:30 p.m.
Dr. George W Davis Senior Center
Nearby Muni Routes: 8, 9, 23, 29, 44, 54, KT Ingleside
The Bayview CBTP team and BMAGIC invite all members of the Bayview Hunters Point neighborhood to join us on Tuesday. This is our first workshop for the Bayview Community Based Transportation Plan. At this workshop, we will:
Inform the public about the project, the research conducted by the team to-date, and the role of public input in the plan process
Involve residents in refining & validating project goals and objectives, including our Promise to the Public
Share the work we've done so far in community interviews and review of past plans, and involve residents in setting priorities for the current plan
Involve residents in identifying project locations and possible infrastructure solutions
Gather ideas from the community for participatory budgeting
We will provide food for all residents and raffle prizes. Interpreters will be on-site for Chinese and Spanish speakers. Childcare will be provided upon request.
Thursday, October 25, 5 p.m.
One San Francisco Bay Trail, Grand Hall (2nd Level)
Nearby Muni Routes: 6, 9, 14, 21, 31, 41, Embarcadero Station
The Embarcadero Enhancement Project Concept Design 'Showcase' will provide community members and interested parties an opportunity to view the latest concept design drawings, learn more about upcoming near-term safety improvements, and offer comments to the project team as they move from planning into preliminary engineering and environmental review. The open house meeting format will include brief opening remarks/announcements, 'stations' with various focus topics, and large corridor maps for attendees to mark up with comments and questions.
Thursday, November 1, 5:30 p.m.
Peet's Coffeeshop at Lakeshore Plaza
Nearby Muni Routes: 18, 23, 29, 57
Come chat with staff at this informal event. We will have renderings of the latest Signalized and Roundabout Alternatives and will be here to answer questions and take comments. For those without access to cell phones or computers, we will also have paper ballots available for you to cast your vote for your preferred alternative.
Our Meeting Round-Up feature highlights different SFMTA public meetings that will be held within the coming two weeks. These meetings give you the chance to share your ideas and provide us with helpful feedback. Join us at our next meeting to learn more about SF's changing and complex transportation system.
Those listed above are just a few highlights. You can find a full list of upcoming meetings to keep up to date on your favorite SFMTA committees.