Sister Cities Sign Unveiled at Hallidie Plaza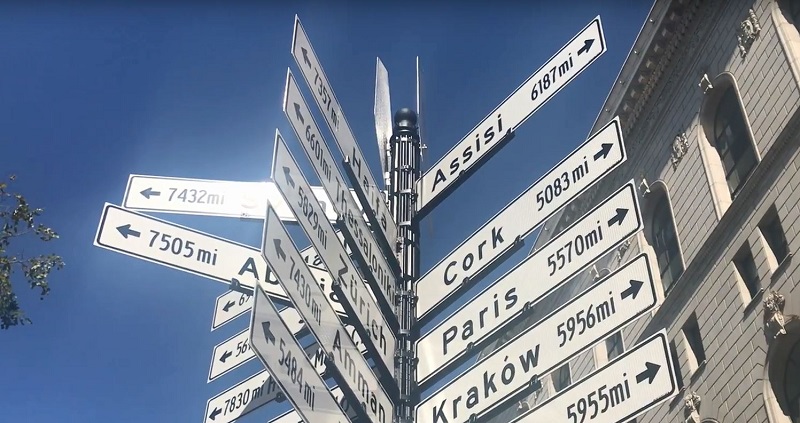 Do you know the way to Osaka? What about Sydney? Or Barcelona?
In the city's Hallidie Plaza, just steps away from our iconic Powell Street Cable Car turnaround, we've unveiled a cluster of new street signs that recognize each of San Francisco's sister cities. Each sign points in the general direction of the sister city, with information on how many miles away it is. There are 19 in all.
By the way, Osaka is 5376 miles west, Sydney is 7432 miles southwest and Barcelona is 5955 miles east of San Francisco. 
Just right outside Powell station, locals and tourists alike are marveling at the new waypoints. Be sure to check it out next time you're in the area,
We collaborated on the creation of the waypoint signs with the Mayor's Office of Protocol, the Department of Public Works and the San Francisco Public Utilities Commission.