Thursday, February 8, 2018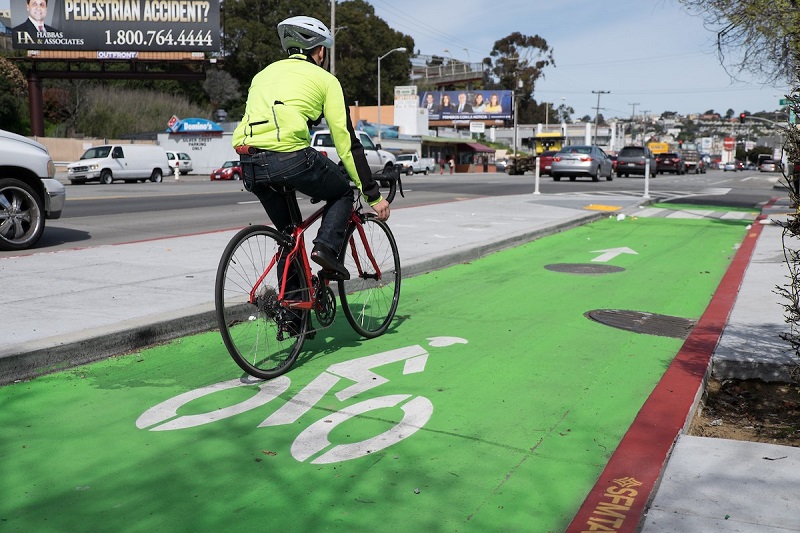 Our 2016-2017 Annual Report, Streets for All, highlights our collection of recent achievements and goals. The stories captured in this Fiscal Year 2016-2017 SFMTA Annual Report demonstrate the role transportation plays in living out those values—chief among them the city's Transit First Policy. Throughout the year, we will be featuring excerpts from Streets for All on Moving SF to give our readers better insight on what we have achieved thus far, and what we look forward to bringing to the people of San Francisco.
Allow us to reintroduce ourselves—we are the SFMTA.
About the SFMTA (page 4 of Streets for All)
The San Francisco Municipal Transportation Agency (SFMTA) is the department of the City and County of San Francisco responsible for the management of all ground transportation in the city. The SFMTA oversees the Municipal Railway (Muni) public transit, as well as bicycling, paratransit, parking, traffic, pedestrian safety and infrastructure, and taxis. We serve San Francisco by creating transportation options that are constant, practical and everywhere; we connect people with their community to enhance the economy, environment and quality of life. We operate today's transportation system and work with our partners to plan the transportation system of tomorrow. The SFMTA is governed by a Board of Directors who are appointed by the Mayor and confirmed by the San Francisco Board of Supervisors. The SFMTA Board provides policy oversight, including budgetary approval and changes of fares, fees and fines, ensuring representation of the public interest. Our story is unlike that of any transportation agency in the country. Established by voter mandate in 1999, the SFMTA aggregated multiple San Francisco city agencies, including the Department of Parking and Traffic, Muni and, since 2007, the Taxi Commission.
As you move about San Francisco, you see the work of the SFMTA.
Municipal Railway
Pedestrian Environment and Safety Programs
Bicycling Infrastructure
Paratransit Services
Public Parking
Traffic Engineering
Taxicab Regulation
Transportation and Land Use Policies