Streets for All: Making a Big Difference on Muni
Tuesday, February 20, 2018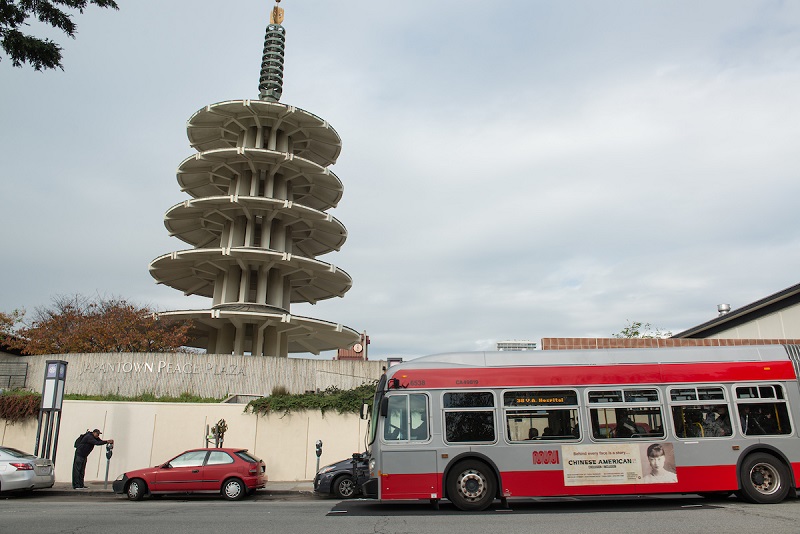 Our 2016-2017 Annual Report, Streets for All, highlights our collection of recent achievements and goals. The stories captured in the Fiscal Year 2016-2017 SFMTA Annual Report demonstrate the role transportation plays in living out those values—chief among them the city's Transit First Policy. Throughout the year, we will be featuring excerpts from Streets for All on Moving SF to give our readers better insight on what we have achieved thus far, and what we look forward to bringing to the people of San Francisco.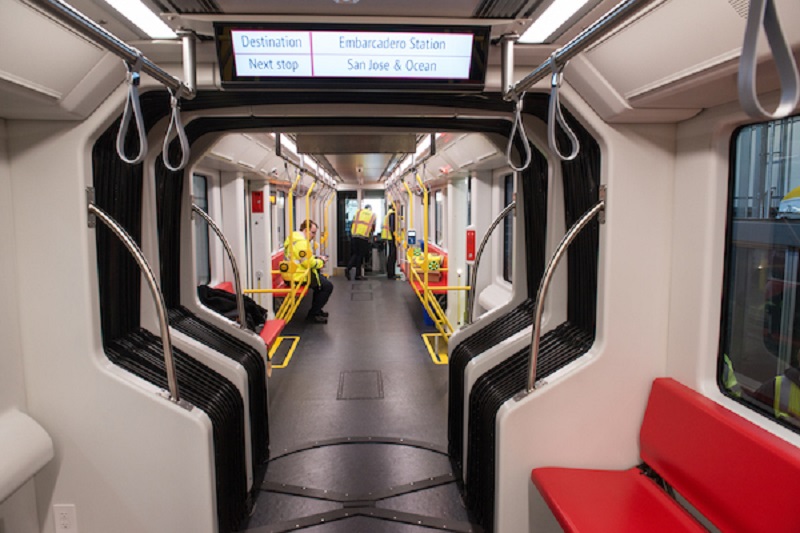 Making a Big Difference on Muni
Muni provides over 3 million hours of service each year, from before the morning rush hour through "Owl" service in the wee hours. And with 80 different routes and 3,551 stops across the city, we're constantly on the lookout to make Muni safer and more reliable.
THE YEAR ON MUNI, Some of the Muni achievements of the fiscal year 2017:
 First new LRV4 trains arrived – Improves transit reliability across our Muni Metro system.
 N Judah Hillway Shuttle launched – adding 4 additional N trips in the morning to Cole Valley to relieve crowding on Muni's heaviest-ridership line.
 S Shuttle re-launched – adding more capacity in the Muni Metro tunnel. Each train carried 100 passengers per trip, reducing crowding on other lines.
 Completed Green Light Rail Center Track Replacement – bringing a vital piece of transit infrastructure into a State of Good Repair.
 Radio replacement on all buses completed – providing better communication between buses and central control.
 Launched 60-foot buses on the 5 Fulton and 5R Fulton Rapid – reducing crowding on a vital crosstown bus route.
 Sansome Contraflow Lane opened – providing a more direct and faster route for the 10 Townsend and 12 Folsom/Pacific.
Muni service hours increased by 10 percent on lines throughout the city in fiscal 2016 – and remained at that level in fiscal 2017.  Riders have noticed these investments!  See the 2017 Muni customer satisfaction survey which said:
70 percent of Muni riders rate its overall service as "good" or "excellent" – steady with 2016's highest-ever rating!
53 percent of riders take Muni to work.
78 percent rate Muni's accessibility for people with disabilities as "excellent" or "good" – the transit service's highest rated attribute.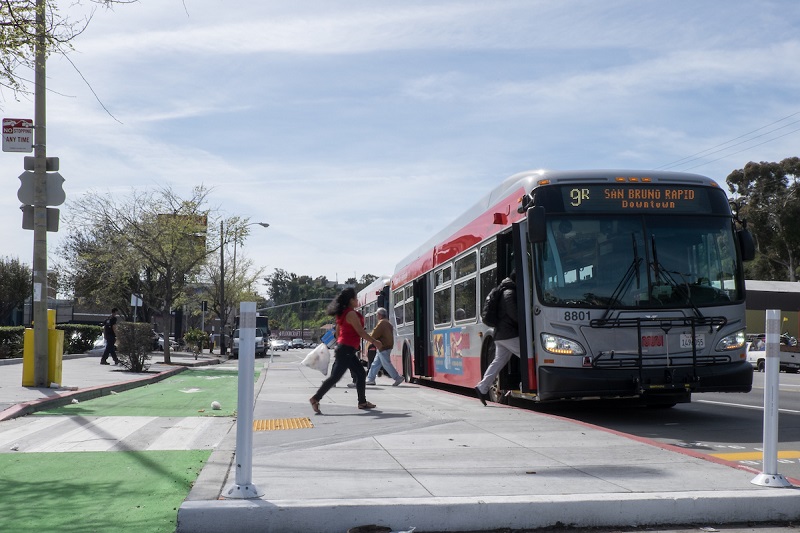 Take a look at one of the many new fleets of vehicles heading to San Francisco streets in the video below. Our new acquirements will make your ride on Muni safer and more reliable: