Taken with Transportation Podcast: School Days
Wednesday, October 11, 2023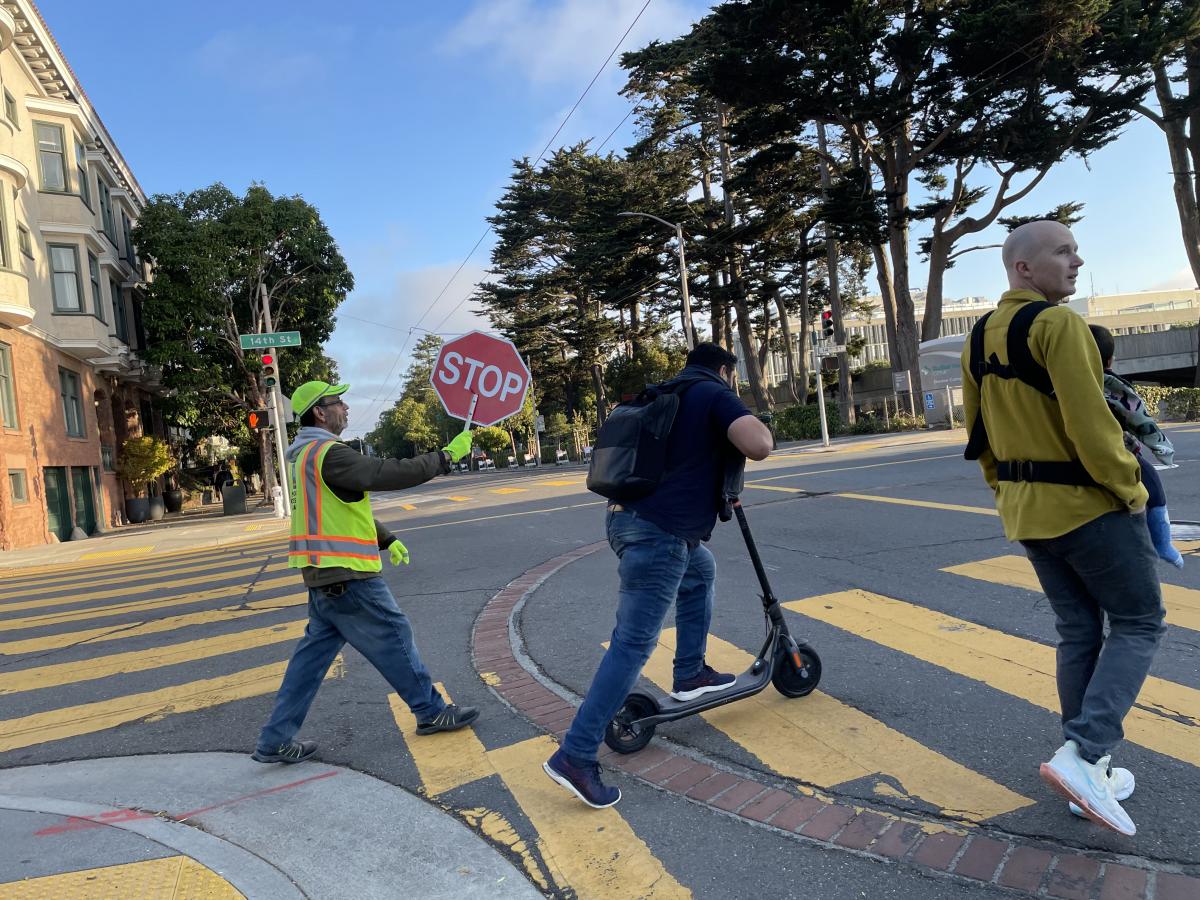 SFMTA School Crossing Guard Arturo Garcia helps pedestrians across Castro Street outside McKinley Elementary School.
A successful school day begins with students getting to class safely, and school crossing guards help San Francisco children and their parents navigate intersections near their campuses. "School Days," the latest episode of the Taken with Transportation podcast, is focused on our School Crossing Guard program. This is part of the agency's larger effort to create safe and inviting streets. This school year, we have 180 crossing guards serving 106 public and private schools across about 154 intersections in San Francisco. 
Host Melissa Culross offers listeners a firsthand look at the program by interviewing school crossing guards Christian Frederick Lauser and Arturo Garcia in action. She also speaks with the School Crossing Guard Program's acting manager, Karen Wong, and others. 
Lauser is a San Francisco native and has been working at the Chinese Immersion School at De Avila in the Haight-Ashbury neighborhood for just under five years. "I've never had children. Been married a couple of times but never had children," he tells Culross, adding that now he gets to watch the Chinese Immersion students grow up. "Throughout the years we build up a relationship, so they know me real well, and I know them. And it's been fun [to] just see not only the physical growth but the intellectual growth and stuff." 
Garcia is also a lifelong San Franciscan, and he keeps watch over the busy intersection of Castro and 14th Streets outside McKinley Elementary. "Even though this is a controlled intersection, it's still pretty hazardous sometimes for pedestrians to get through," he says. "And then sometimes pedestrians, themselves, are distracted. Pedestrians are looking at their phone, and they walk right into a situation, and I've had a couple of times where I've had to tell them, 'Stop!'"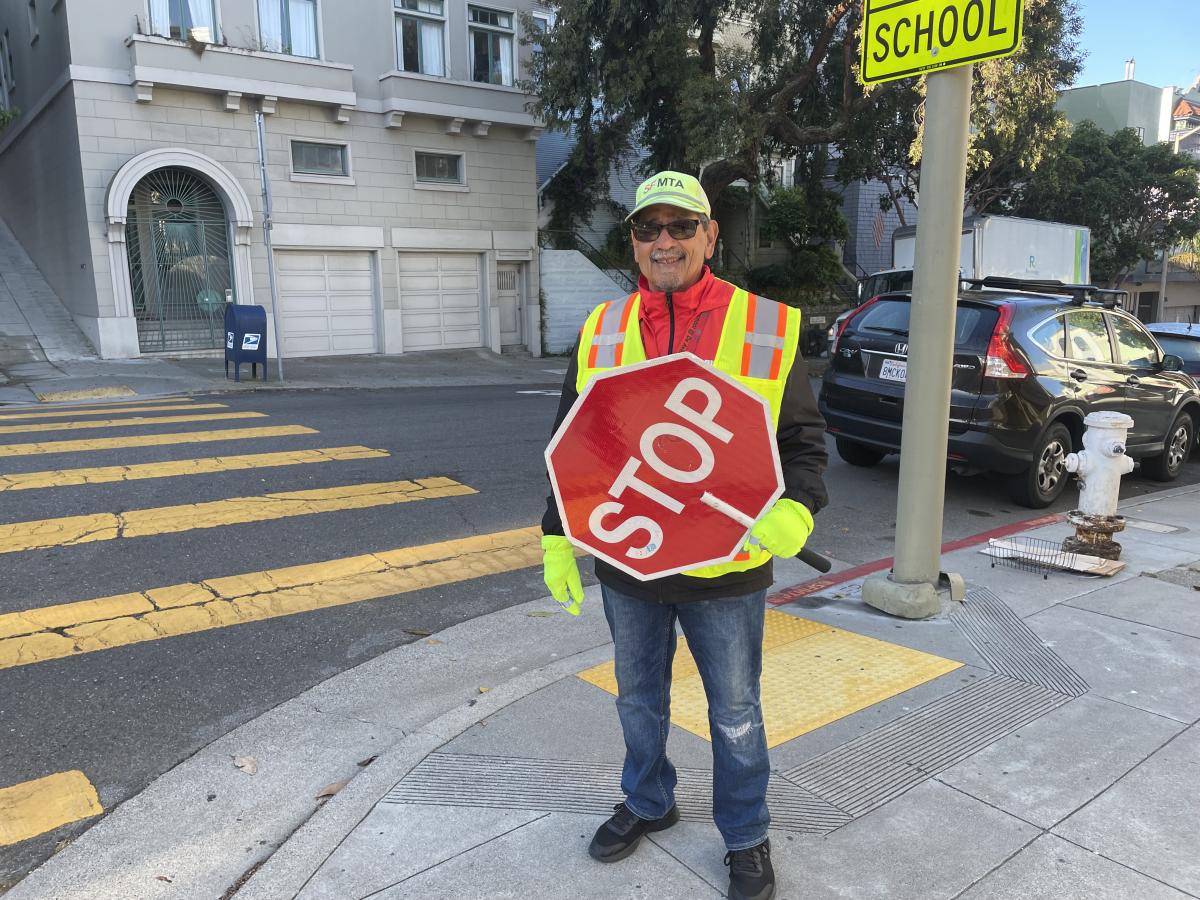 SFMTA School Crossing Guard Christian Frederick Lauser at the corner of Central and Waller Streets near the Chinese Immersion School at De Avila.  
"[The] School Crossing Guard Program has been around San Francisco for a very long time," says Wong. "It is important because this is one of the solutions for safe crossings." 
You can find "School Days" and all the episodes of Taken with Transportation at our podcast page (SFMTA.com/Podcast).