Time For A Mission Party!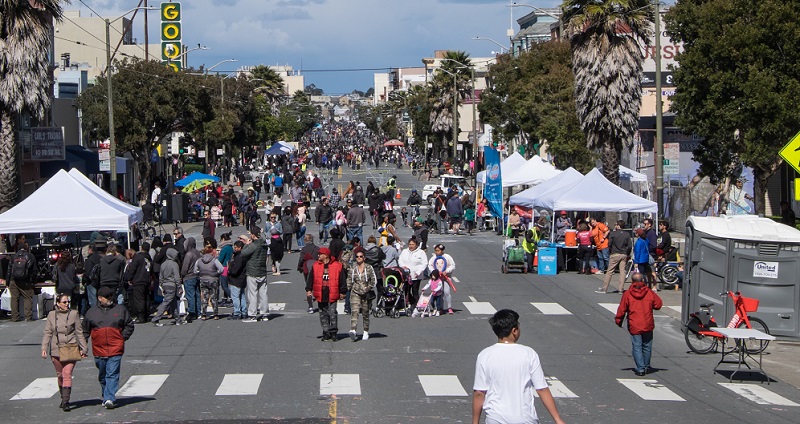 Sunday Streets is always a blast no matter what neighborhood you are in and this weekend is no different. The two annual events in the Mission District, the hub of the city's Latino community, celebrate the area's rich history and local offerings. This Sunday gives everyone a chance to experience the area's music, art and a diverse mix of businesses in a fun, community-driven setting. Oh yes, did we forget to mention eating, drinking and shopping?
One of the biggest events for Sunday Streets, the Mission District always delivers, whether you are looking for the best burrito, great ice cream or one of the many cool bookstores, the Mission has a lot to offer. Bring the family down to see one of the most culturally rich areas in San Francisco. 
Getting there is half the fun! The 22, 33, and 48 lines provide access to Valencia St, along with the 14 and 49 lines one block away on Mission St. But since the streets are already blocked off, embrace the spirit of Sunday Streets and hop on a bike for a car-free day. The event goes from 11 a.m. - 4 p.m. and Mission Street will be closed off from Duboce to 25th Street.
SFMTA staff will be on hand from the Valencia Bikeway project, the 16th Street Improvement project and the Building Progress project to answer any questions you might have. So look for our booths and stop by to say hello. We have more information on Sunday Streets and local businesses along the corridor at MissionStreetSF.