Transportation is For All
Tuesday, February 11, 2020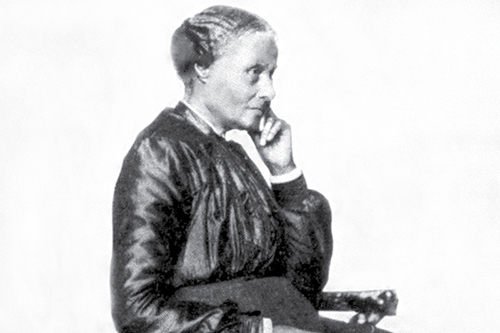 Like many cities across the United States, San Francisco's history of racial segregation and discrimination also runs deep. Nowhere is it more omnipresent than in the story of our City's own transportation history.
A century before Rosa Parks took a stand, others did here as well. Charlotte Brown was one such woman. She was en route to a doctor's appointment. Mary Ellen Pleasant was another. These two women had the courage and fortitude to stand up for their human rights and helped to lead the way for others to follow. Sadly, there's little historical background on their lives more than documented here, including photographs accurately identifying the women.
Charlotte L. Brown 
Charlotte Brown challenged racial segregation in the early 1860s when she filed a lawsuit against a streetcar company in San Francisco after being forcibly removed from a horse-drawn streetcar because of her race. She sued the Omnibus Railroad and Cable Company again following a subsequent incident and was eventually awarded $500; valued at about $15K today.
Born in 1839 in Maryland, one of several children, Charlotte Brown moved to San Francisco with her family sometime between 1850 and 1860. Little more is known about her life or when she died. What is written can be found in San Francisco's own Rosa Parks, published in the San Francisco Chronicle, Jan. 16, 2012.
Mary Ellen Pleasant 
Like Brown, Mary Ellen Pleasant is best known for successfully challenging racial discrimination in San Francisco after she and two other black women were ejected from a city streetcar in 1866. 
She took the Omnibus Railroad Company to court twice, of which the second lawsuit filed was taken to the California Supreme Court. The Court ruled that streetcar exclusion based on race was unlawful. Both lawsuits changed racist practices, and in 1893 the state Legislature enacted a prohibition on streetcar segregation. 
Most sources have recorded that Mary Ellen Pleasant was born Aug. 19, 1814, in Virginia and spent her early years in Nantucket, Massachusetts. Her gravestone at Tulocay Cemetery in Napa, however, states 1812. She died Jan. 4, 1904, at the age of 89.
Born into slavery, Pleasant became a Gold Rush-era millionaire, defying conventions of what a black woman could be in the 19th century. Much of her life is shrouded in mystery such as her birth year. As an abolitionist, she worked on the Underground Railroad, helping to bring others to California during the Gold Rush Era, and she identified herself as "a capitalist by profession" in the 1890 United States census. 
Legal proceedings late in life left her in poverty by the time she died. The Mary Ellen Pleasant Memorial Park located on Octavia Street was named in her honor.