VIDEO: New Crosswalk Installed at 12th Avenue & Lake Street
Last Friday, SFMTA joined District 1 Supervisor Sandra Lee Fewer and District 2 Supervisor Catherine Stefani to bring a safer intersection to 12th Avenue and Lake Street. We've upgraded this intersection with what we call "continental crosswalks" – these crosswalks make people more visible to drivers when crossing the street.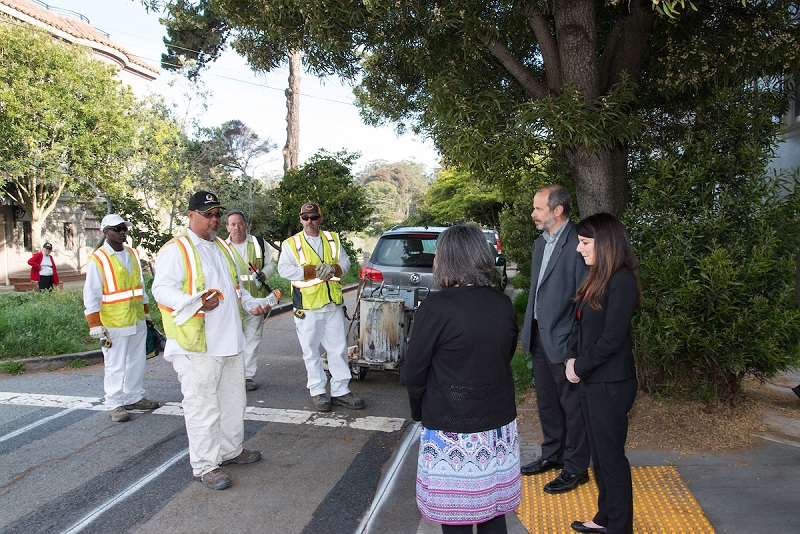 This upgrade came to fruition after a request from a member of the community. A local merchant reached out to Supervisor Fewer's office after noticing a few close-calls at this increasingly busy intersection.
Every day, the SFMTA is making improvements to make it safer for pedestrians, bicyclists, and drivers to navigate the city. In 2017 alone, we built safer streets with more than 700 new safety treatments on 77 miles of city streets!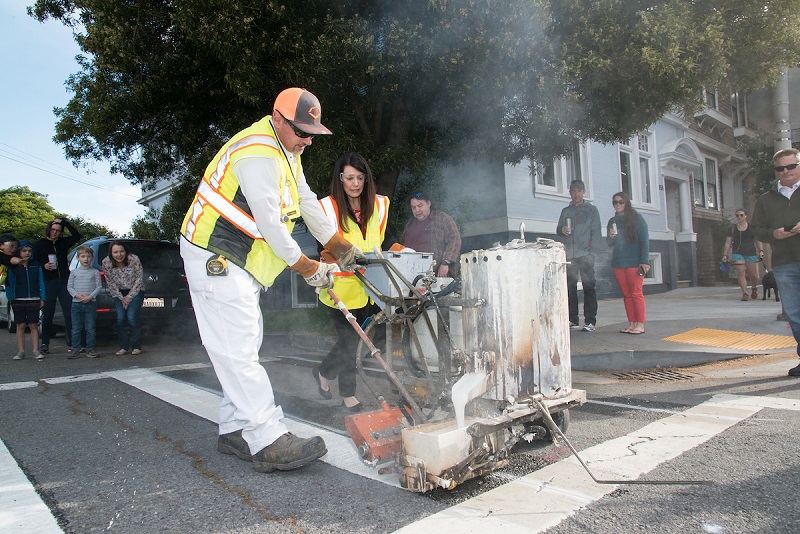 We have a video recapping the event with more specifics on the type of safety treatment 12th Avenue and Lake Street underwent. Although this intersection is not on the High Injury Network, the crosswalk connects to a local playground and Mountain Lake Park, which was recently renovated.