Vision Zero: May Highlights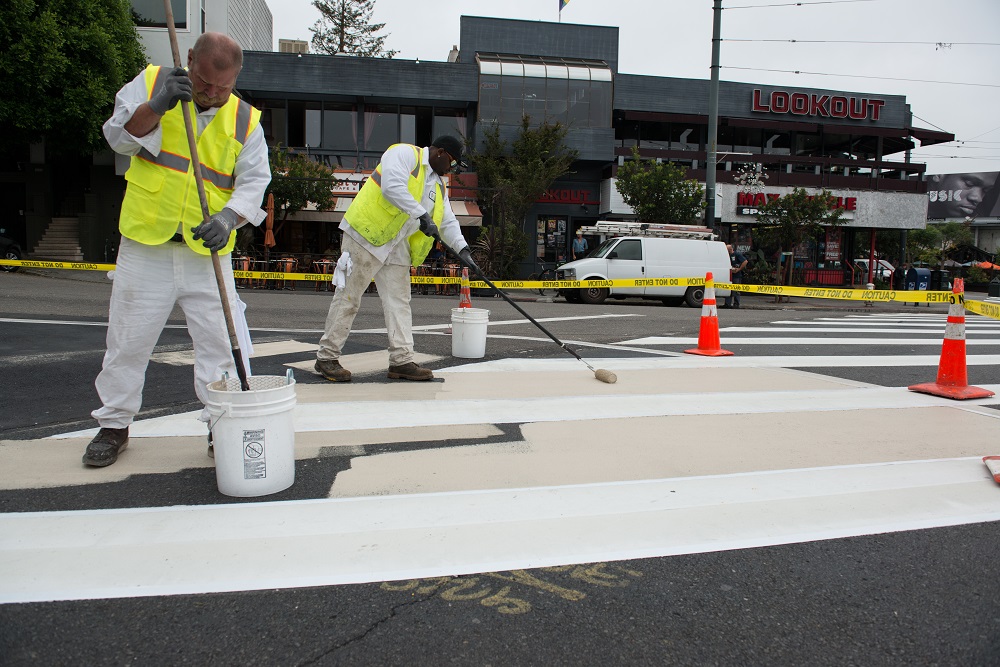 Vision Zero SF is the City's road safety policy that will build safety and livability into our streets, protecting the one million people who move about the City every day.
From education to traffic engineering, from enforcing traffic laws to changing public policy, Vision Zero SF is driving an agenda to change the way we think and act on San Francisco streets.
This month, we welcome the fourth edition of our Vision Zero Monthly highlights. This includes a round-up of projects and collaborations among city departments to make San Francisco streets safer for everyone.  Here is a list of our current projects.
Play Streets Launched Second Season
Geary/Baker Safety Upgrades
Painted Safety Zones
New Signal Timing