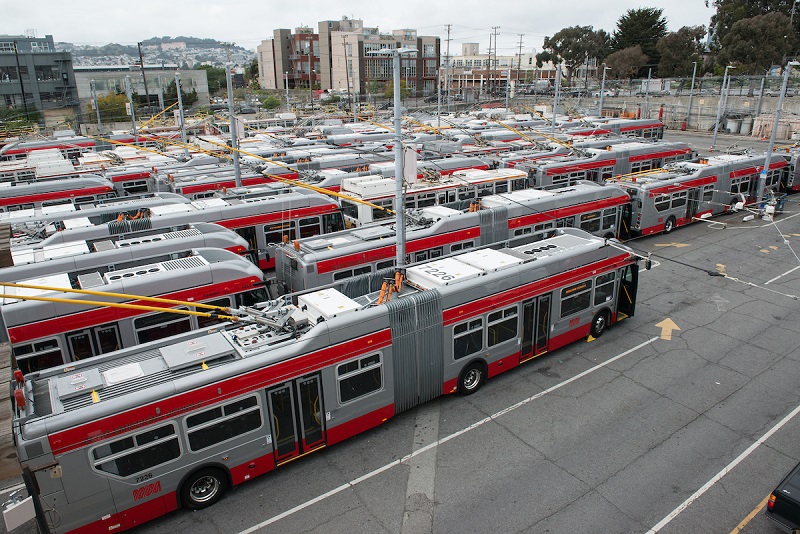 People are at the heart of everything we do and we want your input as we develop our Operating and Capital Budgets for Fiscal Years 2021 and 2022. 
Every other year, San Francisco's many agencies and departments must adopt a budget covering the coming two fiscal years by the end of April. The SFMTA is undertaking extensive public outreach on our budget process and our Board of Directors will review the proposed budget at two upcoming public hearings, and is expected to vote on a budget action at its April 21st meeting.
The budget is the plan for how the SFMTA collects and spends revenue to operate its divisions – including Muni, Sustainable Streets (street infrastructure and traffic management), Parking and Taxi & Accessible Services. The budget is divided into two main sections: Operating (ongoing costs like staff and maintenance) and Capital (one-time spending on projects like street improvements and new vehicles).
There are multiple ways the public can participate in this process:
Budget Open House
Wednesday, March 11th, 4-7 p.m.
*Canceled* *To be rescheduled*
Board of Directors Meetings
Tuesday, March 17, 1 p.m. 
Tuesday, April 7, 1 p.m.
City Hall, Room 400
Online Budget Conversation with Jeff Tumlin
Thursday, April 2, 11:30 a.m. - 12:30 p.m.
Twitter: @SFMTA_Muni
Facebook: SFMTA_Muni
Live feed: SFMTA.com/budget
At the open house and online events, SFMTA will be on hand to answer questions about preliminary budget plans based on the revenues and resources we expect to have, as well as proposed changes on aspects like fares, fees, and spending for transportation improvements.
A presentation and details on the preliminary budget are available our budget webpage SFMTA.com/budget
If you can't attend the meetings, you can e-mail comments to sfmtabudget@sfmta.com or tweet them by mentioning the SFMTA's Twitter handle, @sfmta_muni, and the hashtag #SFMTAbudget. You can also sign up for email updates about the budget meetings.