Wednesday: Envision a Safer Taylor Street at Our Pop-Up Event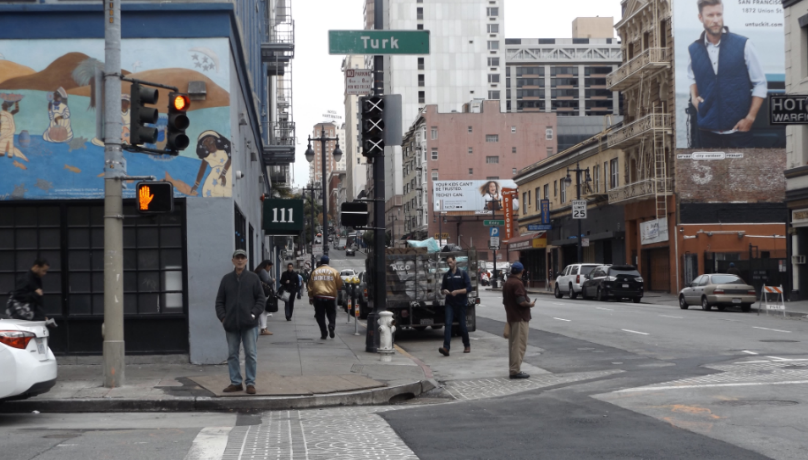 On Wednesday, Aug. 30, help us envision a safer Taylor Street by joining our on-street pop-up event and design workshop.
This event is part of our ongoing outreach work for the Safer Taylor Street project that started earlier this year. So far, we've heard from community members that we must work together to make Taylor Street a safer and more comfortable environment for walking, biking, and supporting neighborhood organizations and businesses.
This pop-up event will help us determine the best long-term safety improvements for Taylor Street and showcase the diverse ways that new public space can be programmed by the community.
At the event, we'll demonstrate how potential features like wider sidewalks, a protected bike lane, and fewer travel lanes could help improve Taylor Street. These ideas will be showcased using temporary physical installations, 3D models and guided tours so you can weigh in.
The event will also include fun activities for all ages in partnership with community-based organizations and neighborhood businesses, including the YMCA and the Tenderloin Neighborhood Development Corporation.
We hope you can join us:
Safer Taylor Street Pop-Up Design Workshop
Wednesday, Aug. 30, noon to 6 p.m.
Taylor Street, between Turk and Eddy streets (west side)
Traffic and Parking Notice: The event will require the temporary closure of one traffic lane as well as parking restrictions on the west side of Taylor Street. Although we expect the traffic impacts to be minimal, people driving may choose to use alternative streets such as Larkin or Leavenworth to reach destinations north of Taylor and Eddy streets.