Winter Storms Mean Plan Ahead
Tuesday, January 12, 2016
More storms are coming ― specifically, later tonight and during tomorrow morning's commute. We thought this would be a good time to pause and review our storm preparations and how to get ahead of the possible traffic and transit snarls resulting from the storms.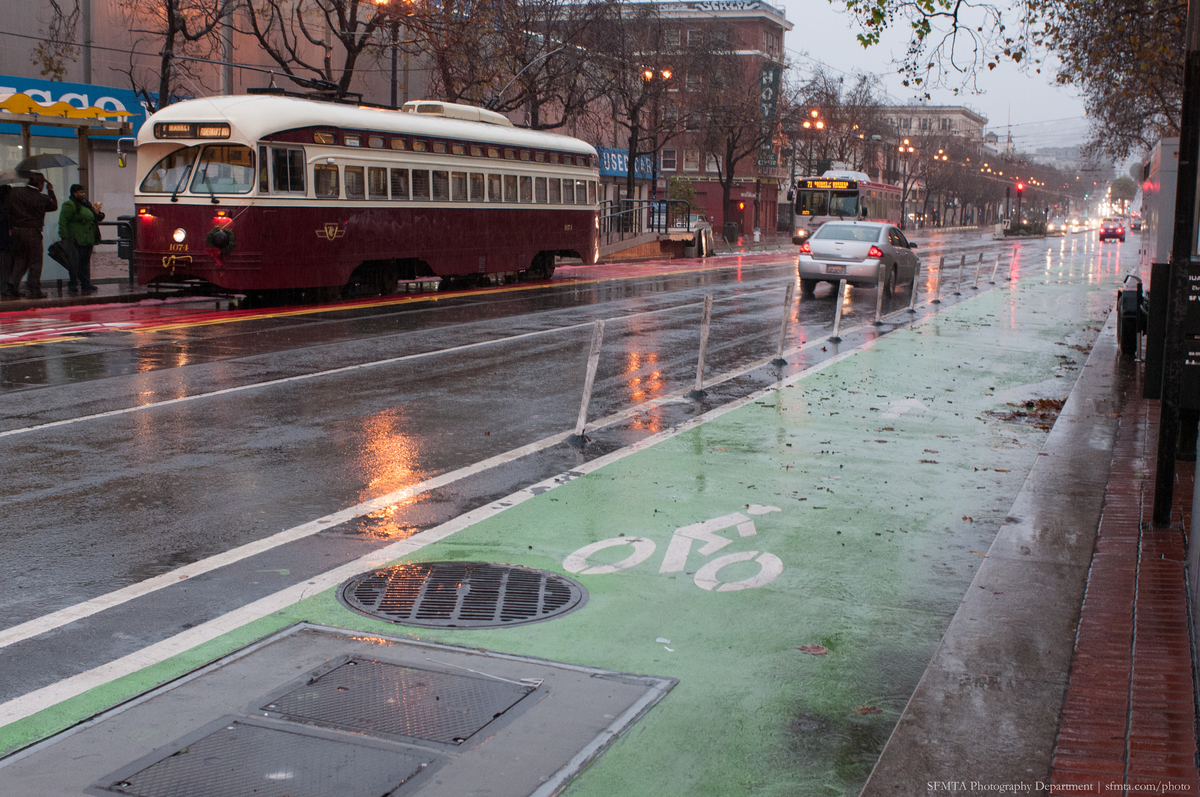 Our storm resource page provides some tips and reminders for getting where you need to go along with some notes about what to expect.
Like all vehicles should, Muni trains and buses will probably need to slow down during the rain. Power outages, downed trees and flooding can lead to further disruptions — re-routes, detours and more delays.
The best tip is to stay informed. You can get the latest alerts through our website, Twitter feed, by calling 311 or signing up here to automatically receive Muni Alerts to your email inbox or phone. The San Francisco Department of Emergency Management and AlertSF are also great resources for the latest in emergency updates. Local radio and television stations will be updated on the status of transit service during storms.
Each Tuesday we bring you a tidbit of transit news or trivia, either from our own backyard or from around the globe.