Your #MuniHeritage: Contest Photos Capture Transit History in Motion
Wednesday, October 7, 2015
Two open-air boat cars, a streetcar that looks like a cable car, and even a #MuniHeritage tattoo. During the last week of September, people around San Francisco captured all this and more for our #MuniHeritage photo contest, sharing their perspective on Muni's photogenic historic vehicles.
We wanted to share a few of our favorite photos from Muni Heritage Weekend and the week leading up to it.
Thanks to everyone who participated in the contest. We received 249 entries and will reach out to the five people chosen at random to receive a limited edition poster photo reprint from the SFMTA Photo Archive. Check your social media account to see if you're one of the lucky few. Congratulations to the winners!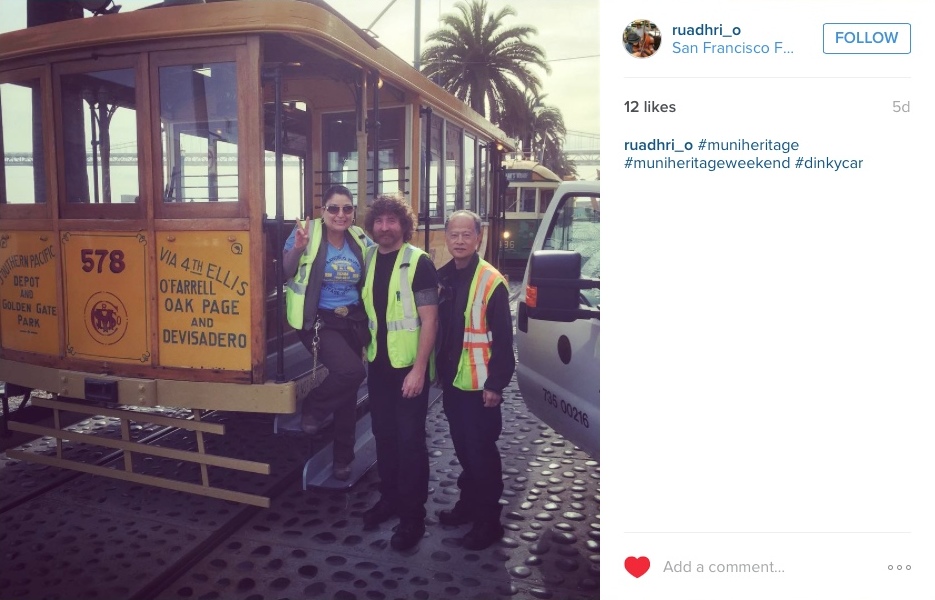 Car 578, AKA "The Dinky," with friends. By ruadhri_o.

Boat car, with whales. By Marc Abrams.

Through the window. By vvladsf.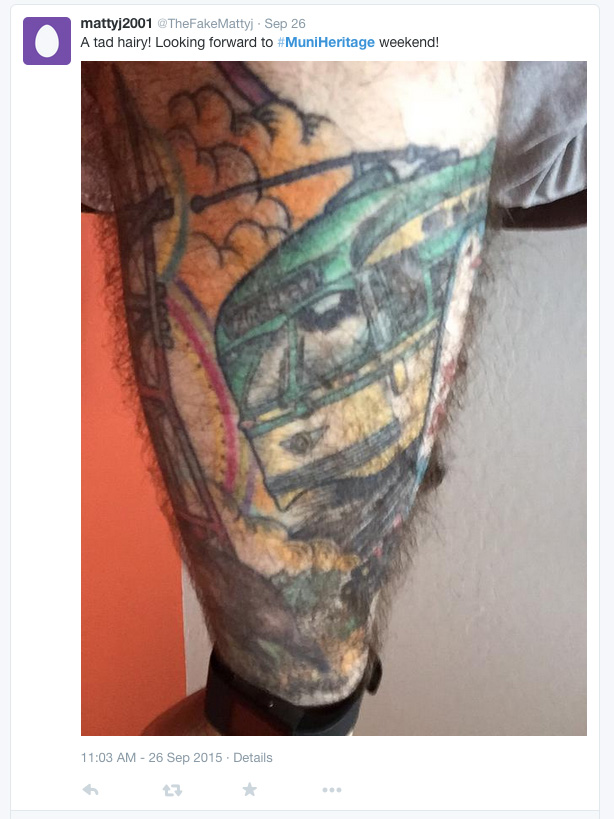 Historic streetcar tattoo! By TheFakeMattyj.

#MuniHeritage collage. By thee3rdman.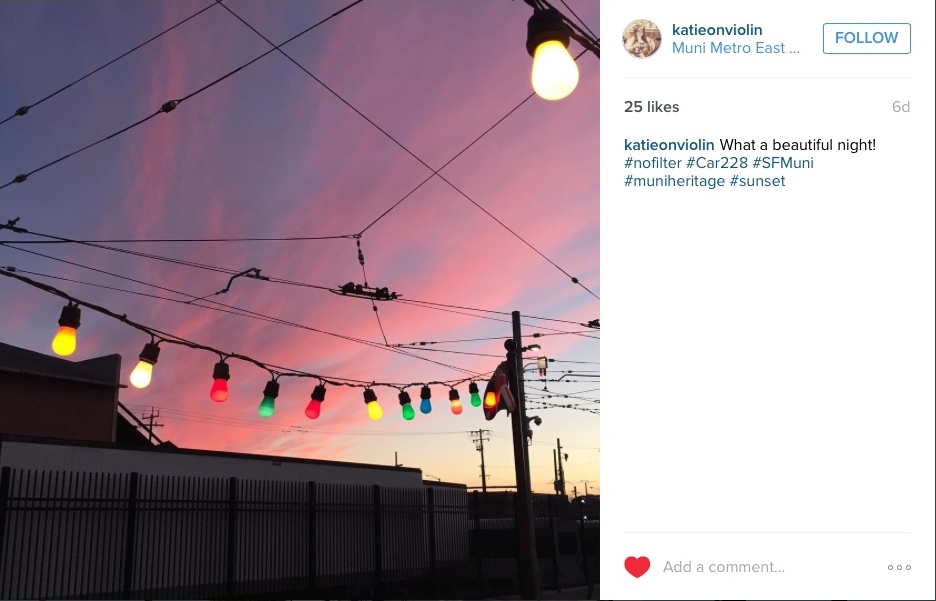 Sunset from the boat. By katieonviolin.