Why a Driveway Red Zone May Be Denied
A Driveway Red Zone may be denied if its installation would remove a legitimate parking space. A midsize passenger vehicle can fit at a curb that is between 15 feet and 19 feet long without blocking the adjacent driveways. If any portion of this curb was painted red, it would make parking at this curb illegal and would eliminate a parking space. In these cases, a Driveway Red Zone may be painted within the driveway -- although it does not provide additional clearance, it serves as a border mark to indicate where the driveway begins. Please note, this application may not be available for some curb cuts.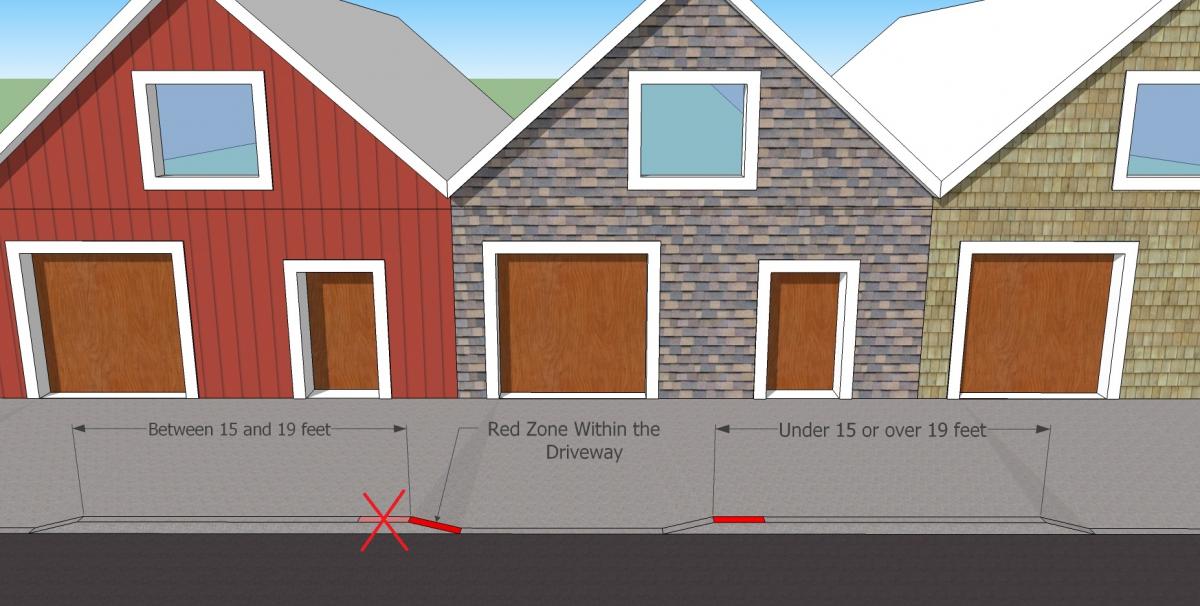 If the curbs adjacent to your driveway are either longer than 19 feet or shorter than 15 feet, the installation of the red tip would not result in a loss of on-street parking space.