Better Market Street Shutdown – Updated Notice
Effective Date
Friday, October 13, 2023 - 9:30am
---
TO:                  San Francisco Taxi Drivers, Color Schemes and Medallion Holders
FROM:             Scott Leon, Investigator, SFMTA Taxi Services
---
Please be advised the San Francisco Department of Public Works will be working on the roadway, requiring a temporary shutdown in the Mid-Market area. 
Market Streets, both inbound and outbound directions, between 5th Streets to 8th Streets will be closed to all vehicles – taxis, transit, delivery trucks, and bicycles, beginning 5:00 A.M. on Saturday, October 14th through Saturday, October 28th.  Please notify your passengers in advance and plan your taxi routes accordingly.  For more information, please refer to the Public Work's website.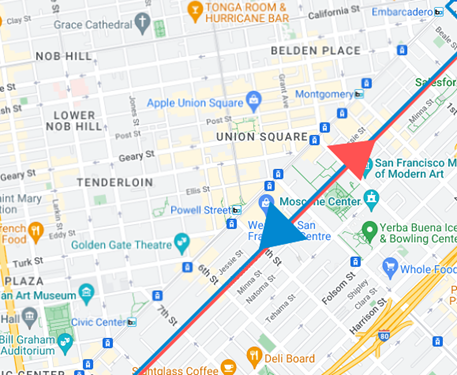 Drivers with paratransit trips to the Lighthouse for the Blind/Mayors Office of Disability at 1155 Market will be allowed access entering northbound on 7th Street and Market (turning left onto Market).