Chinese New Year Parade 2023 - Temporary Taxi Stand
Effective Date
Wednesday, February 1, 2023 - 9:00am
TO: San Francisco Taxi Drivers, Medallion Holders and Color Scheme Managers
Please be advised that a temporary taxi stand allowing taxis to serve the Chinese New Year Parade.  The parade will take place Saturday, February 4, 2023 from 5:15pm until 8pm. 
A temporary taxi stand will be open at 300-398 Mason Street between Geary and O'Farrell.  The stand will be active on February 4, 2023 from 9am until 11pm. 
The parade route is pictured below.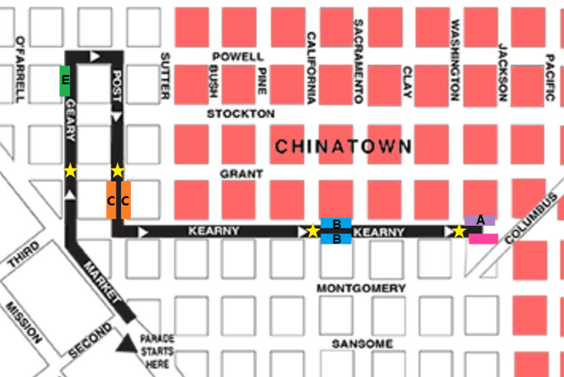 Philip Cranna
Enforcement and Legal Affairs Manager
SFMTA Taxi Services