New Taxi Stand at Ferry Building
Effective Date
Monday, March 21, 2022 - 9:00am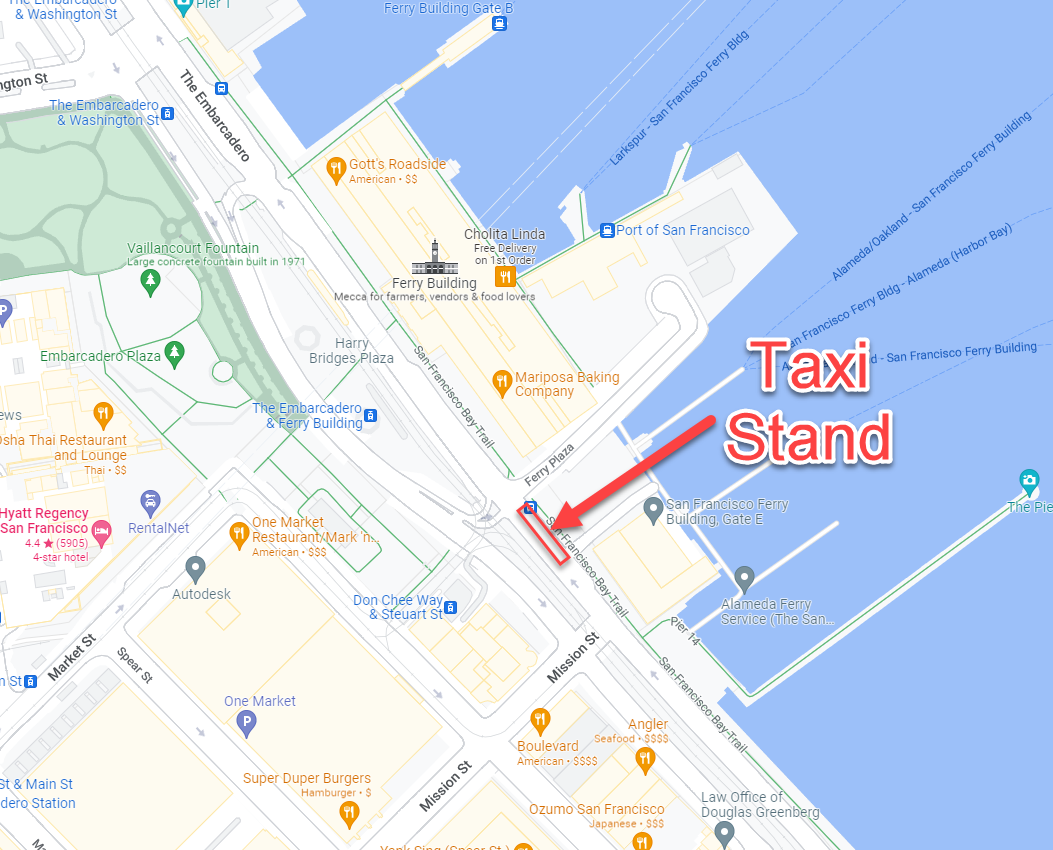 Please be advised that there is now an active taxi stand located at the Ferry Building. Please note that there is a separated bike lane in between the taxi stand and the curb.  Please see the pictures below and do not park in the bike lane.
Please note the following:
Between 6am and 3pm on Tuesdays, Thursdays and Saturdays cars with valid Farmers Market permits are allowed to use the zone.