Outside Lands 2022 - Taxi Stands on Fulton
Effective Date
Thursday, August 4, 2022 - 9:00am
Friday & Saturday, August 5 & 6
Festival Gates Open – 11:00 am,
Music Starts – 12:00 pm, Music Ends – 9:55 pm
 Sunday, August 7
Festival Gates Open – 11:00 am,
Music Starts – 12:00 pm, Music Ends – 9:35 pm
           Plan on arriving at least 20 – 30 mins prior to the end of the music due to anticipated traffic.
Taxi Stands are located south side of Fulton from 28th Ave to 29th Ave and 24th Ave to 25th Ave.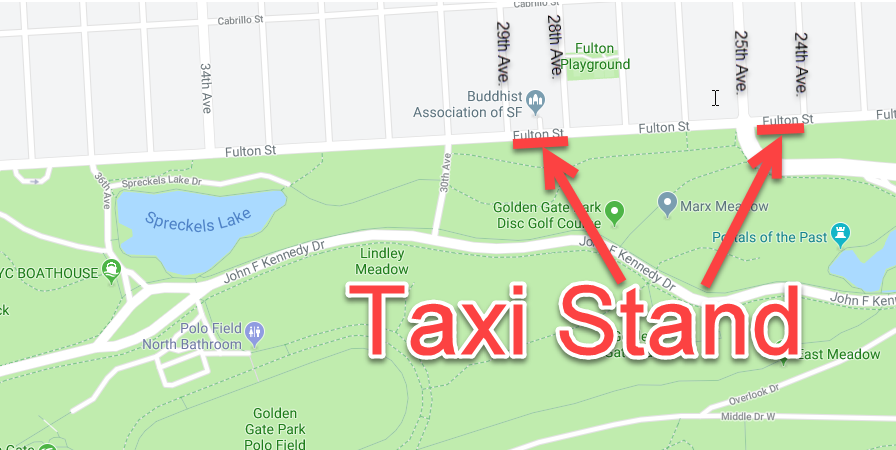 Expect heavy traffic on Cabrillo and surrounding streets close to the end of the music.  Taxi Investigators will be on site to enforce the stands.