San Francisco Symphony - Taxi Stand
Effective Date
Friday, November 4, 2022 - 9:15am
TO: San Francisco Taxi Drivers, Medallion Holders and Color Scheme Managers
Please be advised that the taxi stands at the San Francisco Symphony have been relocated as shown in the map below.  This temporary relocation is only in effect on November 6, 2022.  The taxi stands will be at their usual locations for the Friday performance.  
Fri, Nov 4, 2022 at 7:30PM
Sun, Nov 6, 2022 at 2:00PM
During the temporary relocation, taxis may use the first metered space near Franklin and the last three metered spaces near Van Ness.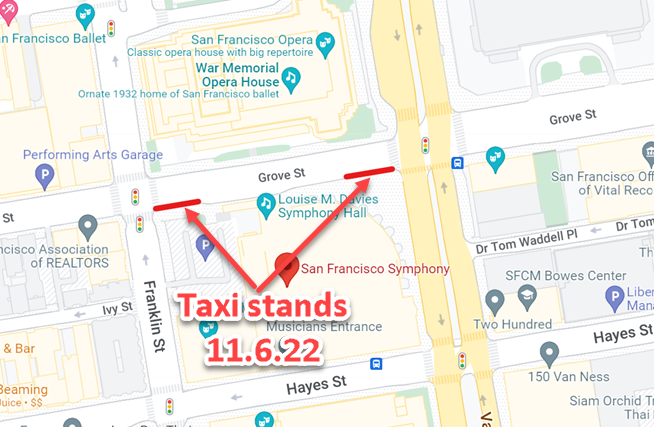 Philip Cranna
Enforcement and Legal Affairs Manager, SFMTA Taxi Services