Tame Impala at Chase Center 9.15.2021
Effective Date
Wednesday, September 15, 2021 - 9:00am
Please be advised that Tame Impala is performing at Chase Center this evening. 
WHO:                          Tame Impala
WHAT:                        Live Musical Performance
WHEN:                        Today, September 15, 2021
                                    Doors: 18:00
                                    Show starts at 19:30
WHERE:                       Chase Center,
                                    1 Warriors Way, San Francisco, CA 94158
Taxi Stands are located at:
Northbound on Terry Francois Blvd.

Southbound on Terry Francois Blvd. in front of the main entrance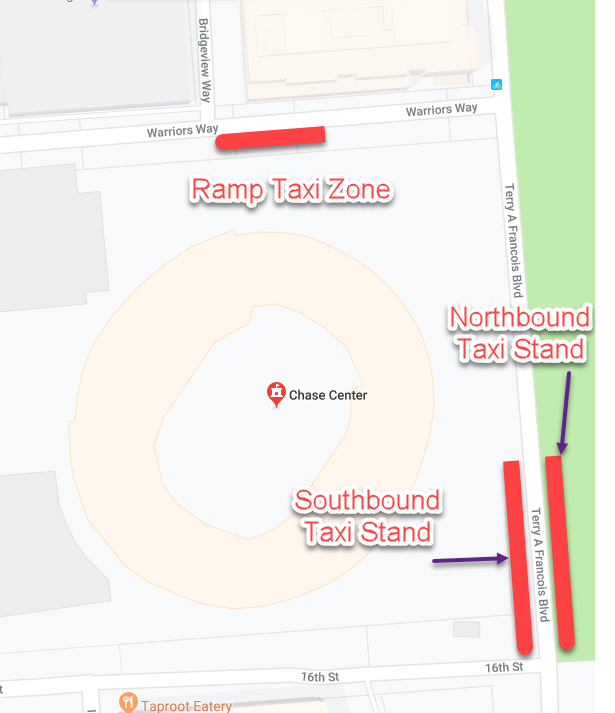 Ramp Taxis should use the loading zone on eastbound Warriors Way (formerly South Street) at Bridgeview.  Inform parking control that you need to access the Ramp Zone if you are impacted by road closures. 
Philip Cranna
Enforcement and Legal Affairs Manager, Taxi Services