Taxis are not allowed in the Van Ness BRT Lanes
Effective Date
Monday, May 16, 2022 - 9:00am
TO:  San Francisco Taxi Drivers, Medallion Holders and Color Scheme Managers
Please be advised that Taxis may not drive in the BRT (Bus Rapid Transit) lanes on Van Ness Avenue.  Only Muni and Golden Gate Transit buses may use the red lanes on Van Ness.
Any Taxis in the BRT lanes on Van Ness are subject to a fine.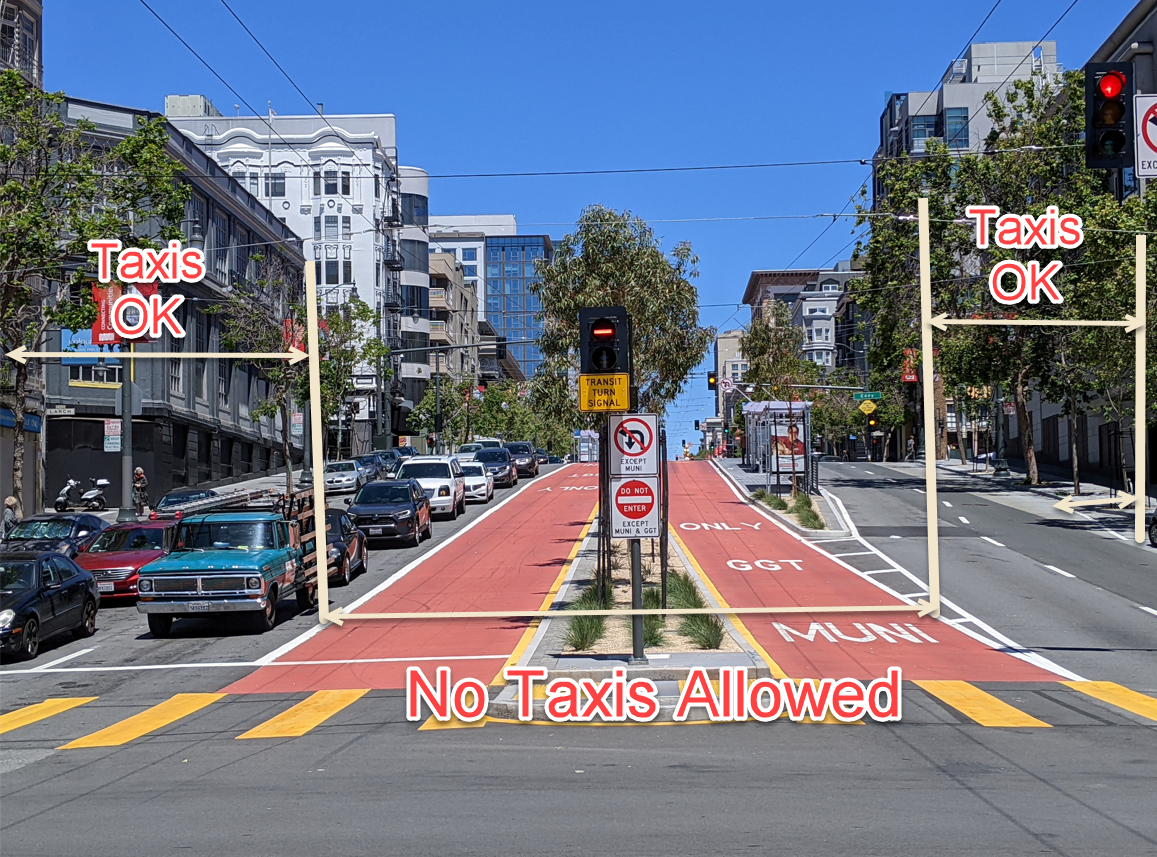 Color Scheme Managers:
Either post this or distribute this to all drivers affiliated with your respective Color Scheme as required by:
SEC. 1106. CONDITIONS APPLICABLE TO COLOR SCHEME PERMITS.
   (n)   Information Required to be Provided or Posted. All Color Schemes shall provide the following information to Drivers and Color Scheme employees by either delivering copies, paper or electronic, or posting the information at their place of business in a place where it is easily visible to Drivers and Color Scheme employees:
      (3)   Information Provided by SFMTA. The SFMTA may require a Color Scheme to distribute designated materials to each affiliated Driver, and may require the Color Scheme to obtain written acknowledgments of receipt from affiliated Drivers, within a time period specified by SFMTA.
Philip Cranna
Enforcement and Legal Affairs Manager
SFMTA Taxi Services