TOOL Concert at Chase Center - January 16, 2022
Effective Date
Thursday, January 13, 2022 - 9:00am
San Francisco Taxi Industry
Please be advised that Tool will be performing at Chase Center on this Sunday, January 16, 2022. Although this is a Sunday night, it is a three-day weekend for many people.
Doors open at 18:00, with event starting at 19:30 and ending at 22:30.
 
BART ends service to the East Bay from Embarcadero Station by 21:37, there will be an announcement at Chase regarding the early end to service.
 
Because the concert ends an hour after the last Bart train to the East Bay, there may be increased demand for taxis.
Taxi Stands are located at:
Northbound on Terry Francois Blvd.
Southbound on Terry Francois Blvd. in front of the main entrance
Ramp Taxis should use the loading zone on eastbound Warriors Way (formerly South Street) at Bridgeview.  Inform parking control that you need to access the Ramp Zone if you are impacted by road closures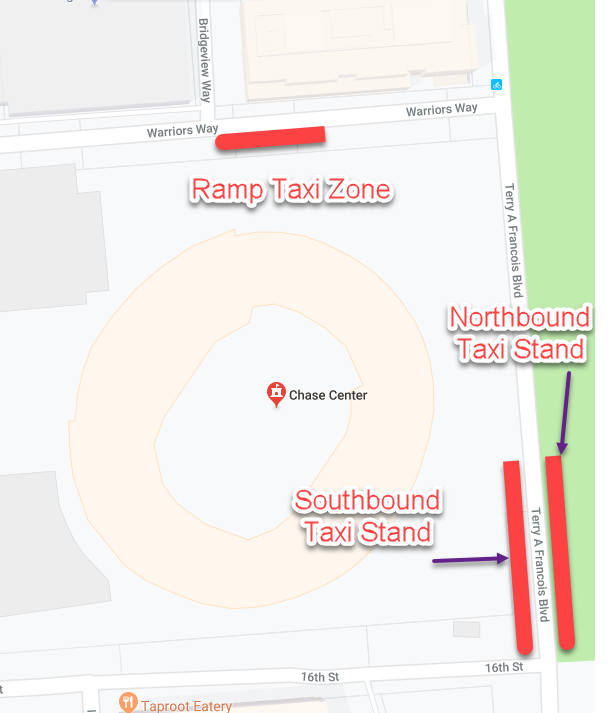 Philip Cranna
Enforcement and Legal Affairs Manager
SFMTA Taxi Services