4th & Brannan (Surface) Station
4th St and Freelon St, San Francisco, CA 94107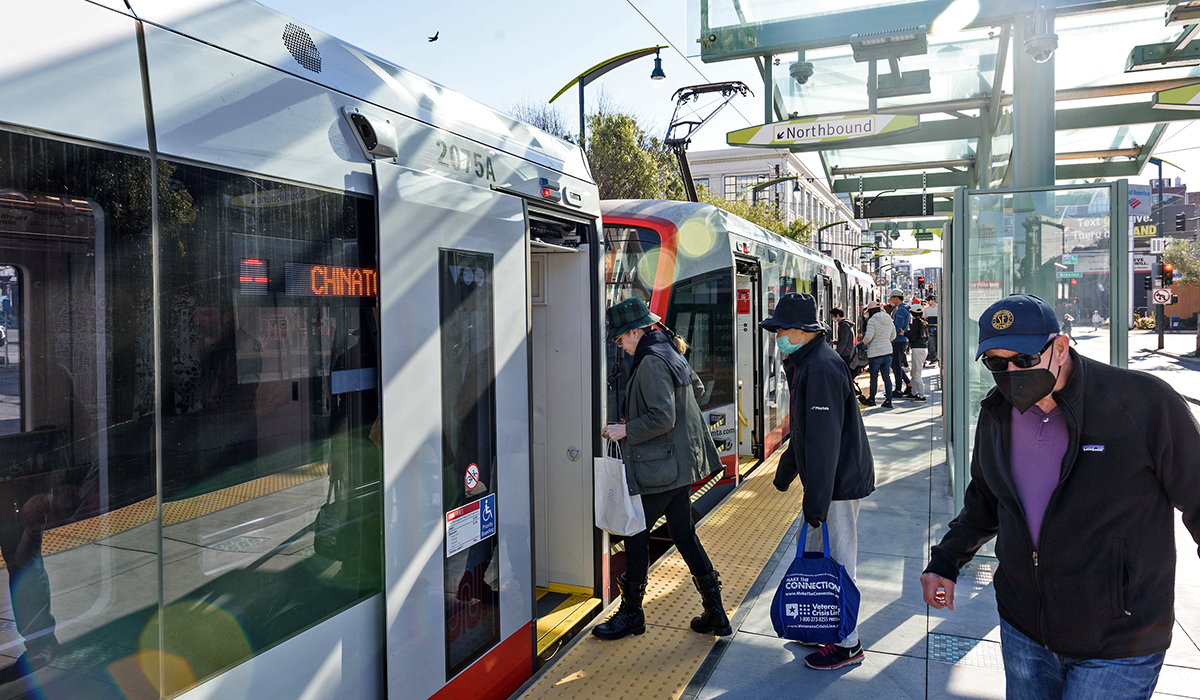 Along the length of the 1.7-mile Central Subway alignment, less than half of a mile of track is on the surface, and the 4th and Brannan Station is the Central Subway's only surface-level station. The 4th and Brannan Station responds to current transportation needs while accommodating the continued growth expected in SoMa. It  also provides convenient connections to the region's rapid-transit networks. The conveniently located station vastly improves access to jobs, homes and commerce in this vibrant area.
Artwork
At the 4th & Brannan platform you can find Microcosmic, a wind-activated kinetic sculpture by Moto Ohtake. Its wings move in response to the weather, meaning that the shape of the sculpture constantly changes and is never quite the same.
How does the shape and feeling of the sculpture change based on the weather? Try visiting both during calm weather and during windy or rainy weather.