Chinatown - Rose Pak Station
Stockton St and Washington St, San Francisco, CA 94108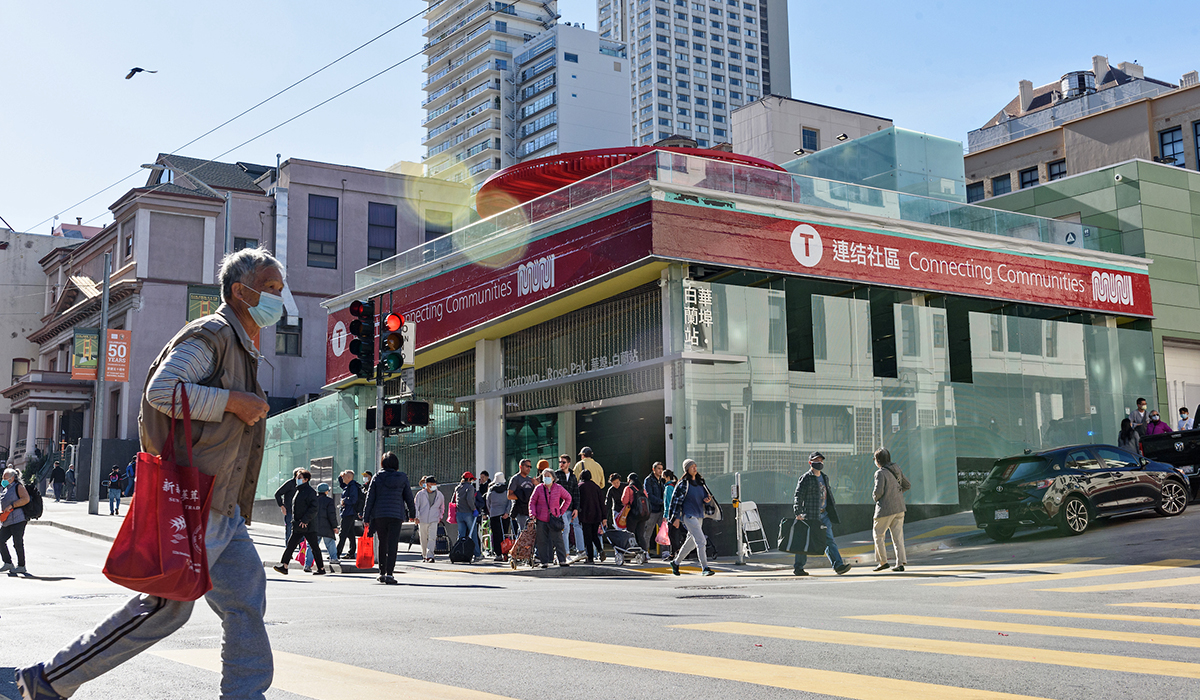 The Chinatown-Rose Pak Station provides residents, workers and visitors with an efficient, centrally located rapid-transit connection, vastly improving public transit in San Francisco's vibrant Chinatown community. Conveniently located at the southwest corner of Stockton and Washington streets, the station delivers passengers into the heart of this bustling commercial and retail center, a must-see destination for millions of tourists and the historic hub of the city's large and dynamic Asian community. Chinatown is home to about 10,000 residents and is one of the most densely populated neighborhoods in San Francisco.
Currently, travelers to and from Chinatown rely on Muni bus routes, such as the 30 Stockton and 45 Union/Stockton. These routes have long been overcrowded and slow due to traffic congestion and capacity limitations. The Central Subway reduces travel times for customers by bypassing congested city streets, taking passengers directly to Union Square/Market Street and many destinations beyond.
Artwork
Yumei Hou's Yangge: Dance of the Bride and Yangge: Dance of the New Year (above) replicates traditional papercuts into large laser-cut metal artwork, installed on two different levels of the new Chinatown-Rose Pak Station.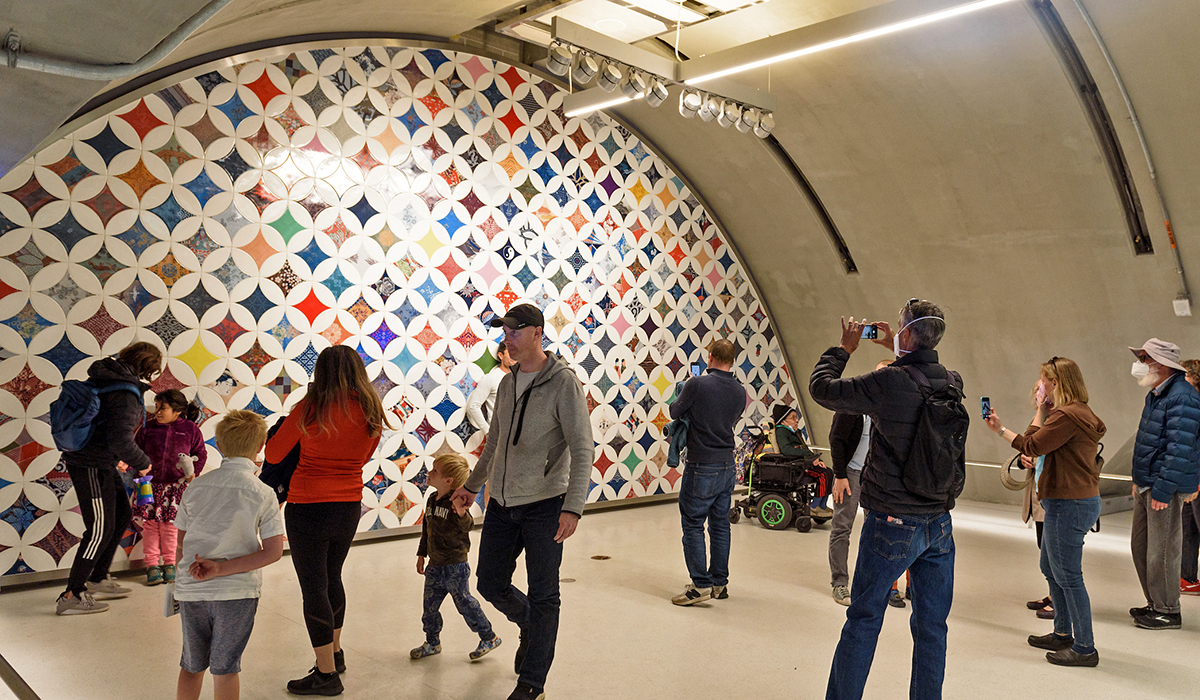 At the concourse level of the station is Clare Rojas's A Sense of Community, a ceramic tile mural patterned in the style of a cathedral quilt, featuring a variety of Silk Road textiles. Take a close look at the tiles and see how the different tiles and textiles fit together into a larger piece.
To be installed in 2023 is Tomie Arai's Arrival, which will have historical imagery translated onto glass panels at the main entrance into the station.
Coming soon: Watch an interview video with comments from Tomie Arai and Yumei Hou. Get to know the artists and learn directly from them about their work at the new Chinatown-Rose Pak Station. A special thank you to the San Francisco Arts Commission for making public art possible at the four new stations. 
---