Union Square/Market Street Station
200 Geary St, San Francisco, CA 94102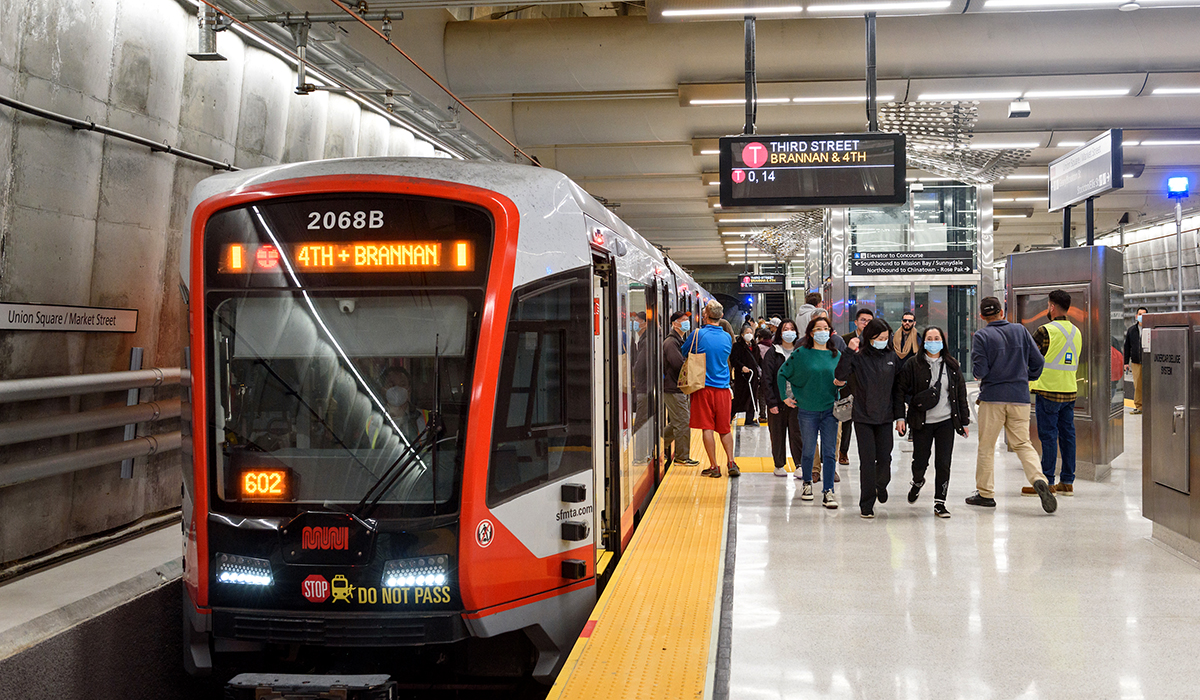 San Francisco's world-class downtown and world-renowned Union Square – dynamic commercial and cultural hubs that serve as a nexus of the Bay Area's public transportation network – is better connected with the opening of the Central Subway. The centrally located Union Square/Market Street Station connects residents and visitors to this vibrant urban center, home to the city's highest concentration of jobs and an outstanding array of hotels, retailers and restaurants.
The extended T Third enhances the Bay Area's transportation network via a direct, concourse-to-concourse connection to the existing Powell Street Station. A short walk through an underground concourse takes customers directly to Powell Street Station, allowing them to transfer quickly and easily, linking to BART and the other Muni Metro lines.
Artwork
At the plaza level of the Union Square-Market Street Station, Amanda Hughen and Jennifer Starkweather's Convergence: Commute Patterns is a commentary on the commute patterns and arterial structures that exist above and below the streets of the Bay Area.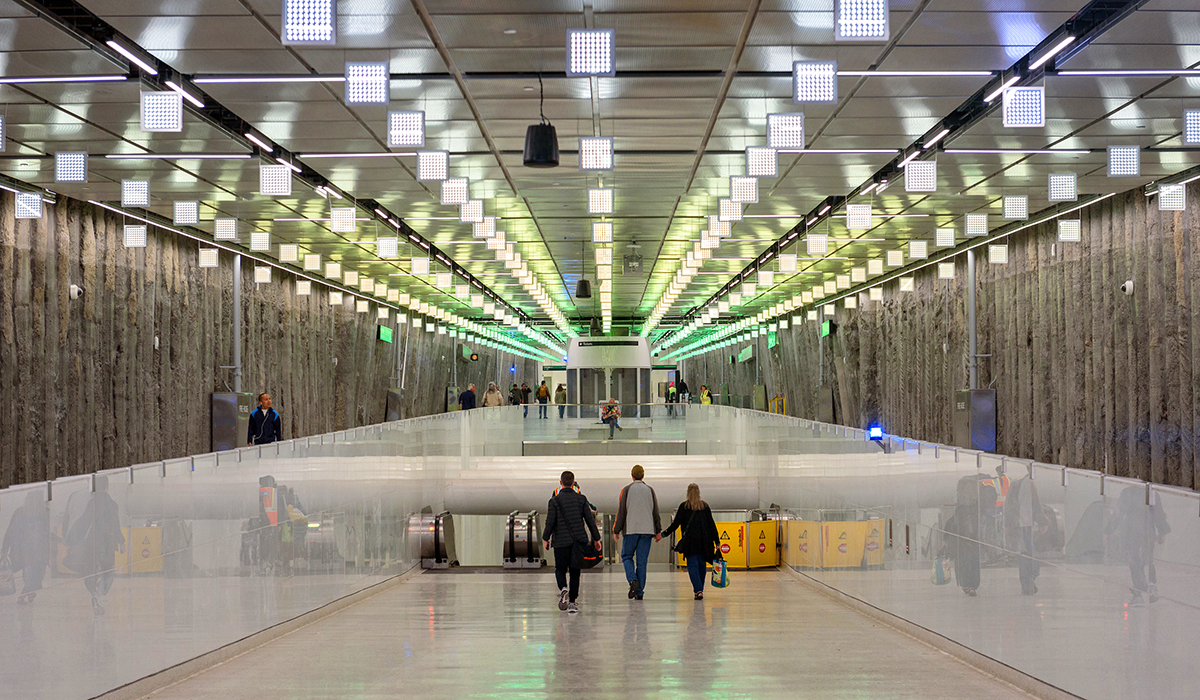 Erwin Redl's Lucy in the Sky installation runs along the ceiling of the concourse. Hundreds of translucent 10 x 10 inch light panels, each containing an array of color LEDs, change color and display different patterns and animations.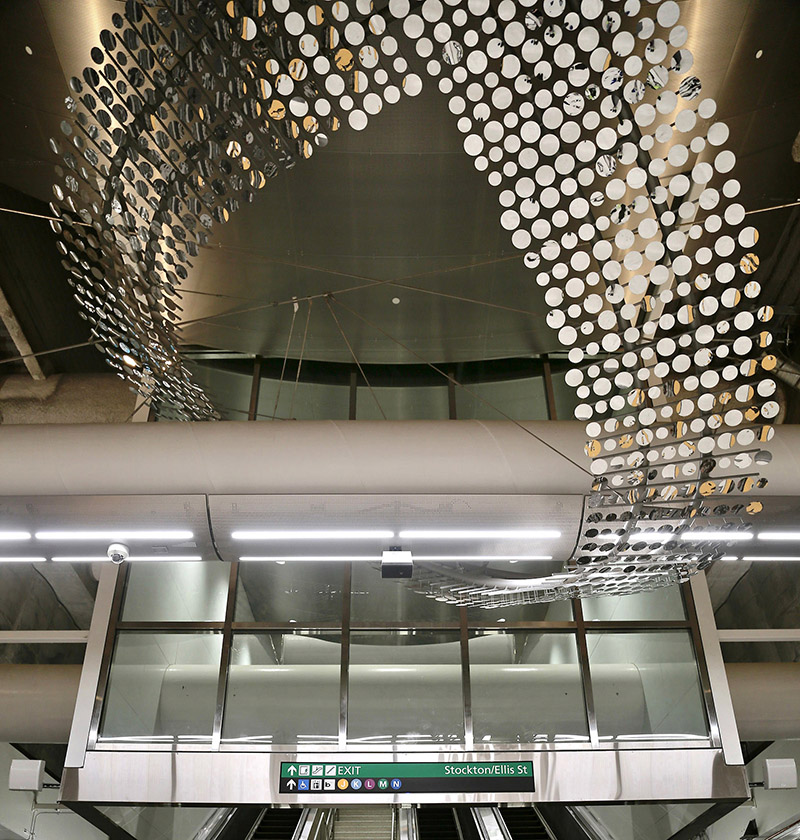 Jim Campbell and Werner Klotz's Silent Stream is a 250-foot long stainless-steel sculpture suspended above the platform level, comprised of thousands of highly polished steel disks.
Watch an interview video with comments from Hughen/Starkweather, Erwin Redl, Jim Campbell and Werner Klotz. Get to know the artists and learn directly from them about their work at the new Union Square/Market Street Station. A special thank you to the San Francisco Arts Commission for making public art possible at the four new stations.