27 Bryant Proposed Route Adjustment and Bus Stop Changes
This page details the proposed 27 Bryant stop changes/removals. View the final bus stop changes/removals and route adjustment here.
North of Market the 27 Bryant currently stops on almost every block, causing delays. The below proposed stop changes/removals and route adjustment will improve reliability and reduce delays.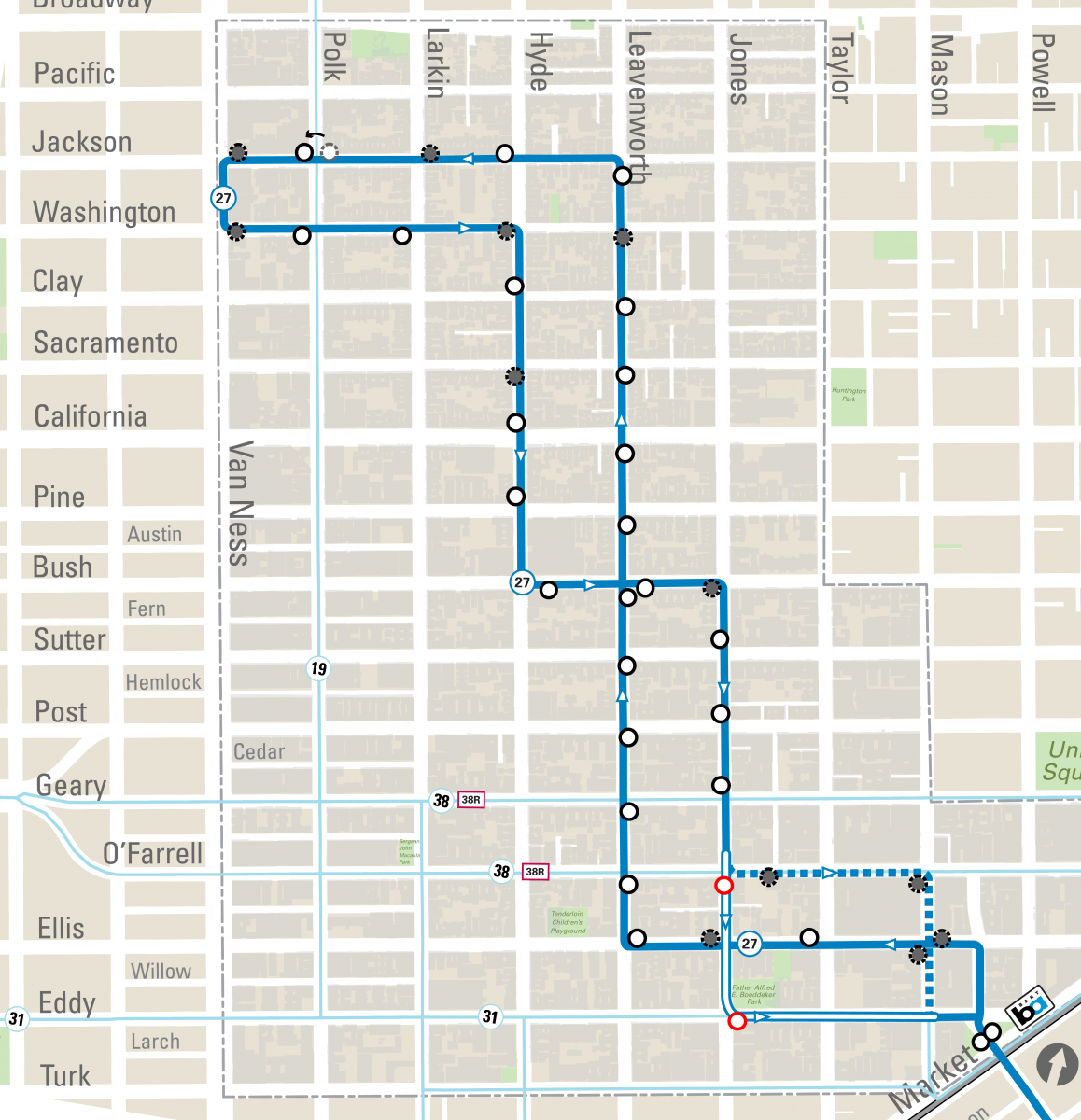 Proposed Bus Stop Changes
The 27 Bryant Project maintains 75% of stops (with 10 bus stop removals).
We evaluate stop changes with SFMTA Accessible Services team, SFMTA Multimodal Accessibility Advisory Committee, Senior and Disability Action and community stakeholders.
Route Adjustment
The route adjustment reduces the number of turns the bus has to make going towards Market, improving safety.
Safer for buses to navigate
Reduces need for bus to merge across lanes
Bus operators favor updated route
Brings people closer to Boeddeker Park, Tenderloin Police Station and affordable housing