Active Communities Plan - June Events Update
Happy June, everyone!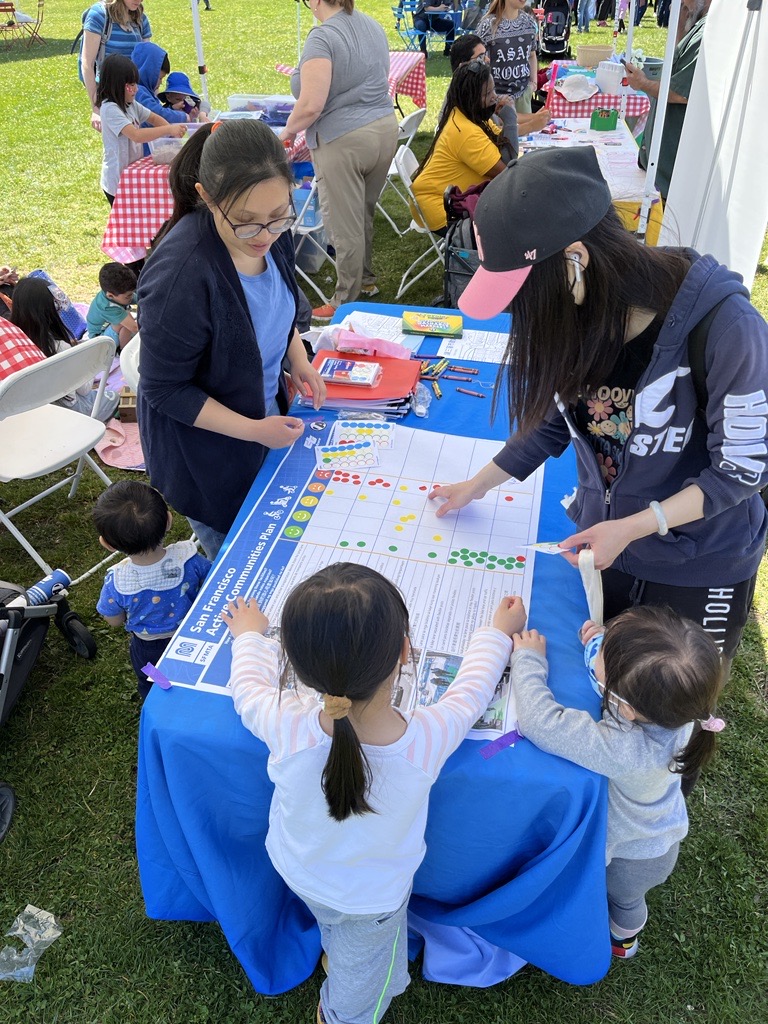 Outreach at the Excelsior Family Carnival
Thanks to everyone who came out to our May events, took the survey, or otherwise celebrated Bike Month! We held over 18 events and engaged over 1000 people on what they need to bike, scoot, or roll more in the city.
While Bike Month has officially wrapped up, there are still plenty of ways to get involved with the Active Communities Plan. The Active Communities Plan Survey is still open through July 31st – we need your voice to build a comprehensive plan that reflects the needs of people across the City. Take a look at our interactive map; we'll be updating it throughout the year as we conduct more analysis and develop plan recommendations. Please also join us at these upcoming events:
If you're not able to make these events, there are plenty more coming up this summer. As always, if you want us to attend your community meeting or event, contact ActiveCommunities@sfmta.com and let us know!
Roll with Joy,
The ACP project team