Bayview Quick-Build Virtual Open House - Survey Results
Thank you for joining the Bayview Quick-Build Virtual Open House over the past two weeks. We appreciated hearing your thoughts and comments, as well as the opportunity to address your questions and concerns. We hope that you found the Open House engaging and effective!
Since the Open House closed on Monday evening, we are now processing the feedback we received to determine the preferred street design. We received 111 online survey responses over a two-week period, in addition to questions and comments submitted via email or at our open office hours. Please see below for a brief summary of the feedback we received: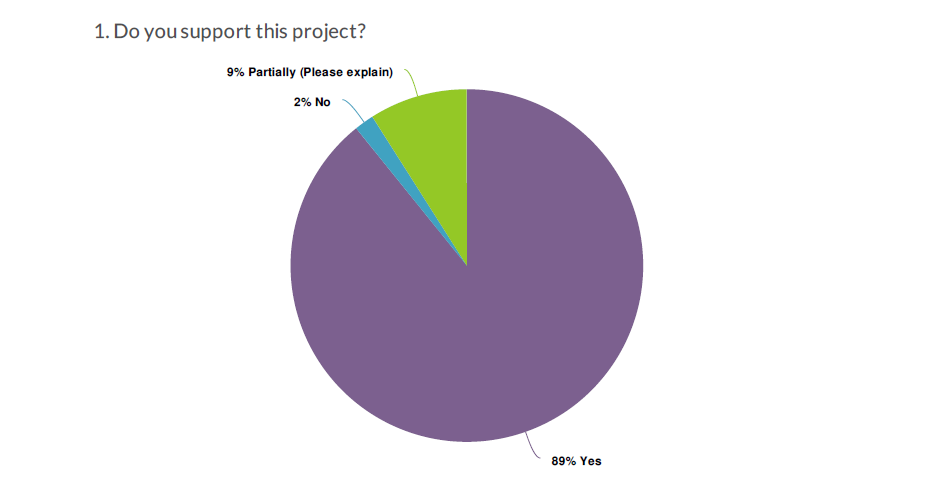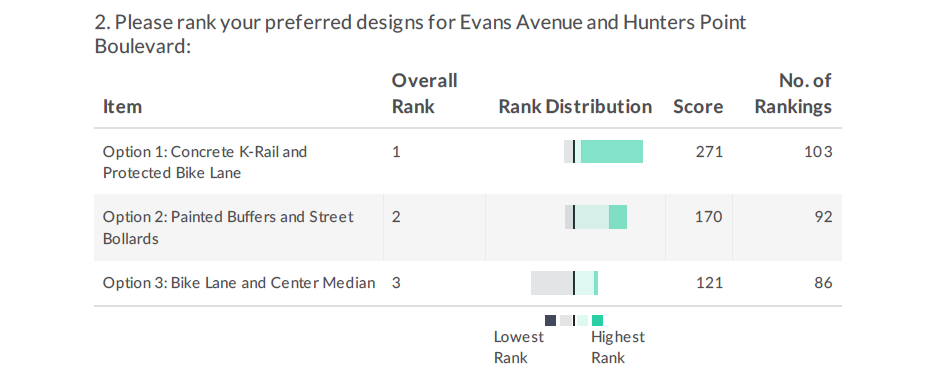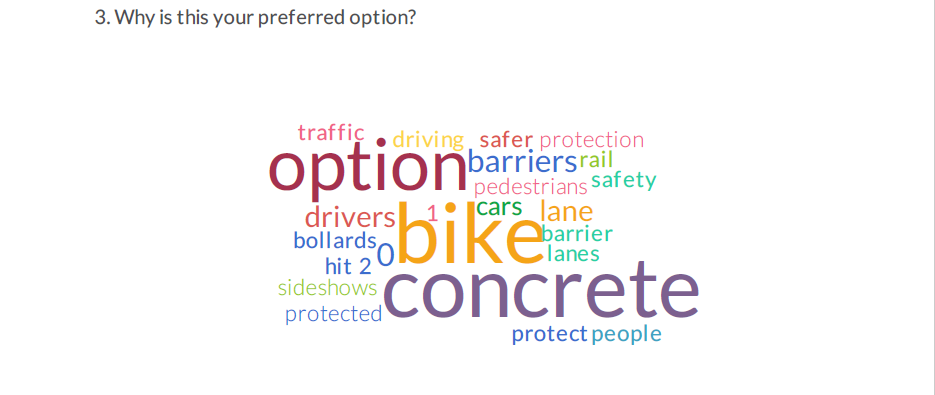 Based on the additional comments provided, the most frequently-mentioned topics were bikes and concrete. Many respondents discussed the need for solid, effective treatments that would improve traffic safety in the area and provide as much protection as possible for people traveling without cars. Similarly, Option 1 (the design with concrete barriers) received the most favorable feedback both in the survey and during the office hours.
We are currently reviewing the feedback provided in the survey, email, and office hours in order to make a community-informed decision on the final Quick-Build design. We will continue to refine the design based on the input received during the Open House. We plan to hold a Public Hearing later this year to gather your comments on the final design, and we hope to begin construction early in 2021. We will be in touch with further updates.
In the meantime, please feel free to email us at BayviewQBOpenHouse@sfmta.com if you have any additional questions or comments.
Bikeshare is a great way to get around the Bayview! Click here to find out how to unlock bikeshare in your neighborhood and to learn more about Bay Wheel's low-income Bike Share for All membership. Qualifying residents can sign up at just $5 for the first year.