Central Embarcadero Safety Project – Quick-Build Next Steps
Service Affected
Accessibility
Bicycle
Motorcycle
Parking
Taxi
Driving
Transit
Walking
The Central Embarcadero project team has updates on the next steps for the quick-build project between Mission Street and Broadway, including new 'how-to-use' public messaging, adjustments to the design based on feedback, and the status of the evaluation effort.
Public messaging
The project team developed two short videos to promote the project and help people navigate the new roadway layout. One highlights unique bikeway features to be mindful of, and the other showcases waterfront destinations you can use the Embarcadero to reach. Both communicate that e-bikes and e-scooters are not permitted on the promenade.
Link to video: How to Use the Embarcadero's Protected Bikeway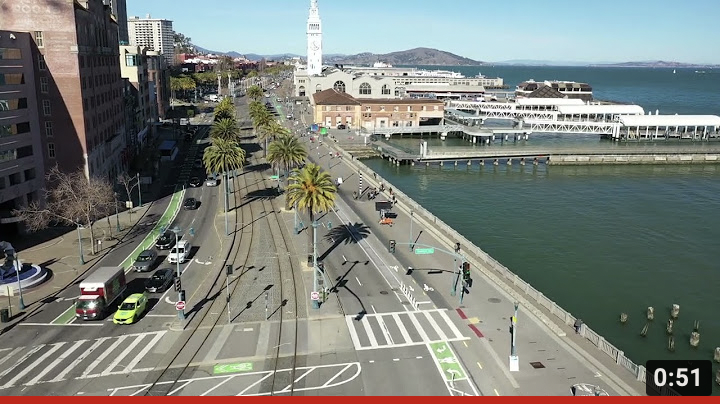 Link to video: Experience the Embarcadero's Protected Bikeway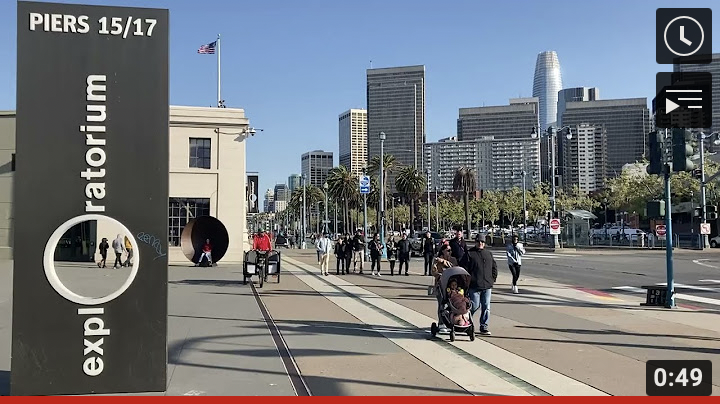 Share the videos with your family, friends, and neighbors, and look out for a social media campaign soon.
Promenade safety signs – encouraging folks to ride in the bikeway and reinforcing the e-bike and e-scooter prohibition on the promenade – are ordered and will be installed in June, pending field operations staff availability. In the meantime, we have placed temporary A-frames on the promenade with similar messaging until the permanent signs replace them.

Recent and upcoming adjustments
While the Central Embarcadero Quick-Build was substantially completed in February, more refinements and additions are in progress. Three curb ramps were recently constructed by Public Works to make the new 'floating'-loading zones fully ADA accessible. The SFMTA will also add green paint to the bikeway in front of the Ferry Building and additional flexible posts from Mission Street to Broadway to further protect the bikeway and pedestrian crosswalks.
We are also planning to reconfigure and expand bike and scooter parking at the Ferry Building to support access for all users and improve the promenade. These bike/scooter parking hubs will also help better organize shared scooter and bike parking and will be installed this summer.
Evaluation effort
With the project mostly in place, staff is now focusing on the project evaluation to ensure its goals are being met and inform additional potential changes. Last month, we collected data along the entire length of the Embarcadero corridor to study over one dozen metrics. The evaluation will review how many bike/scooter riders are moving off the promenade into the bikeway, compliance with yielding at crossings, vehicle travel times, and intersection performance (incl. at Broadway), among other items. Once the data is provided to SFMTA, staff will spend several weeks reviewing the set to present initial conclusions to the Port Commission this summer.
Thanks for reading. We look forward to seeing folks out on the Embarcadero enjoying the new improvements and continuing to make the waterfront safe for all users. See you on the waterfront!