Clarification on work this fall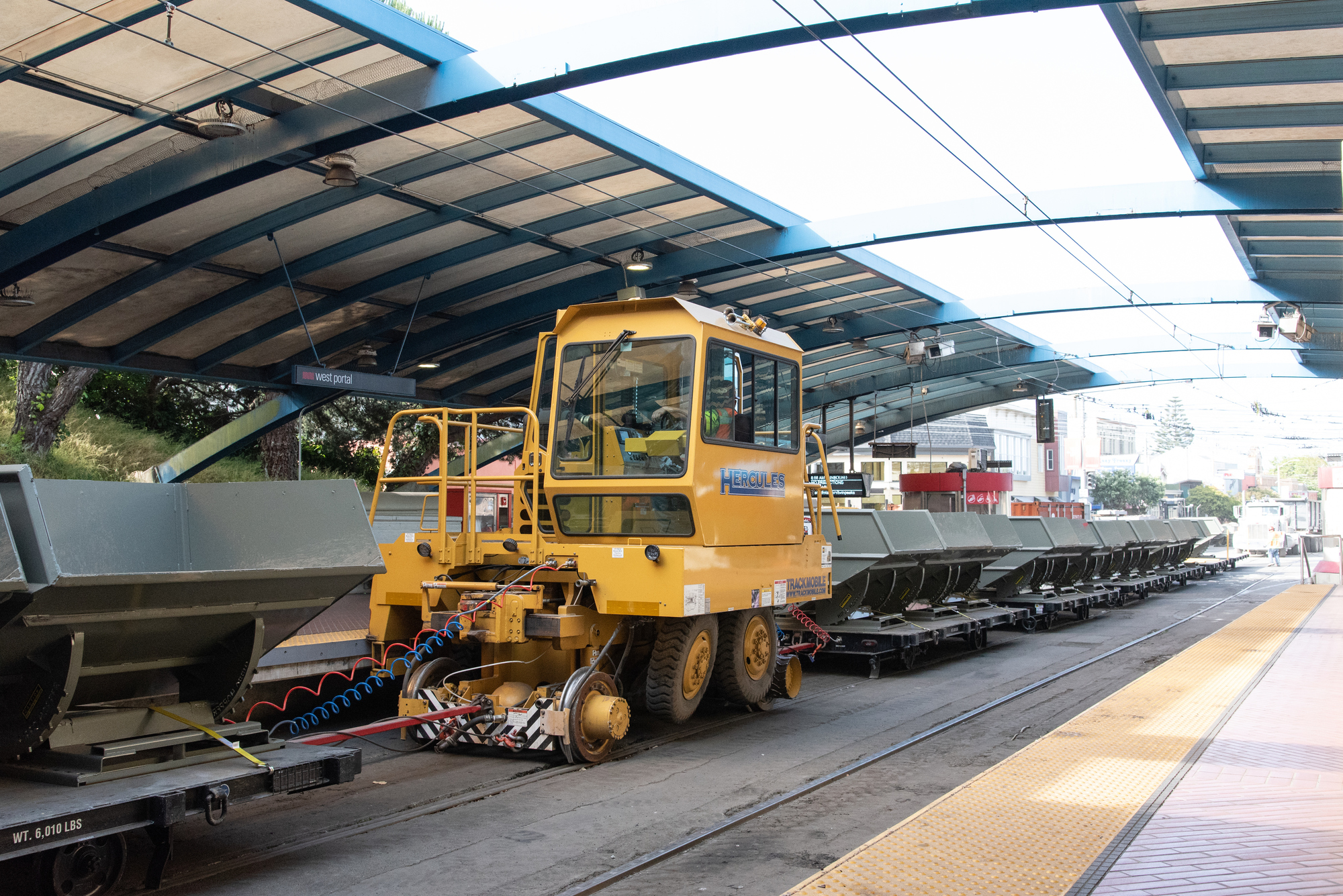 A work train at West Portal Station that transports materials in and out out the Twin Peaks Tunnel.
Major construction on the tunnel is still scheduled to be finished before the end of the month. As the construction wraps up, the contractor will begin to remove the pedestrian safety barricades and equipment on West Portal, clean up the work sites, reopen streets and restore parking at the temporary bus stops. Transit service in the tunnel will resume as soon as we complete final safety tests inside the tunnel.
Once the tunnel is operational again, crews will return to complete a few final tasks inside the tunnel late at night during non-revenue hours this fall. There will also be two planned weekend overnight closures to West Portal, Forest Hill, Castro and Church stations to complete final electrical work later this fall. These closures will be at night only -- when ridership is low -- and are scheduled from approximately 11:59 p.m. to 8 a.m. on Friday and Saturday nights. They are tentatively planned for the weekend September 8th and the weekend of September 15th. Bus shuttles will be provided while these additional electrical upgrades are done.
During the two weekend closures and other touch up work, crews will be doing work inside the tunnel and minimal disruptions expected on West Portal Avenue or near Castro. Nearby residents and merchants should expect some temporary removal of a few parking spaces and traffic flaggers assisting equipment into the tunnel. At this point, there are no plans for major street closures or substantial work outside of the tunnel. If any of this changes, we will be sure to share as soon as possible.