BART/Muni Market Street Canopy Living Roofs
Project Introduction
BART has been installing new canopies across their system to protect their new escalators from the wear-and-tear of elements like rain and wind-swept debris and to provide an added layer of station security and cleanliness through motorized gates that allow the entrances to be locked at street level when stations are closed. The added protection from the existing canopy in Oakland has reduced escalator down time by about 30%.
Importantly, the SFMTA has partnered with BART and Nature in the City on the vibrant living roofs of these canopies where habitats are coming for western tiger swallowtail butterflies and other wildlife. The BART/Muni Canopy Living Roofs project will soon plant natives atop canopy structures over BART and MUNI entrances along San Francisco's Market Street.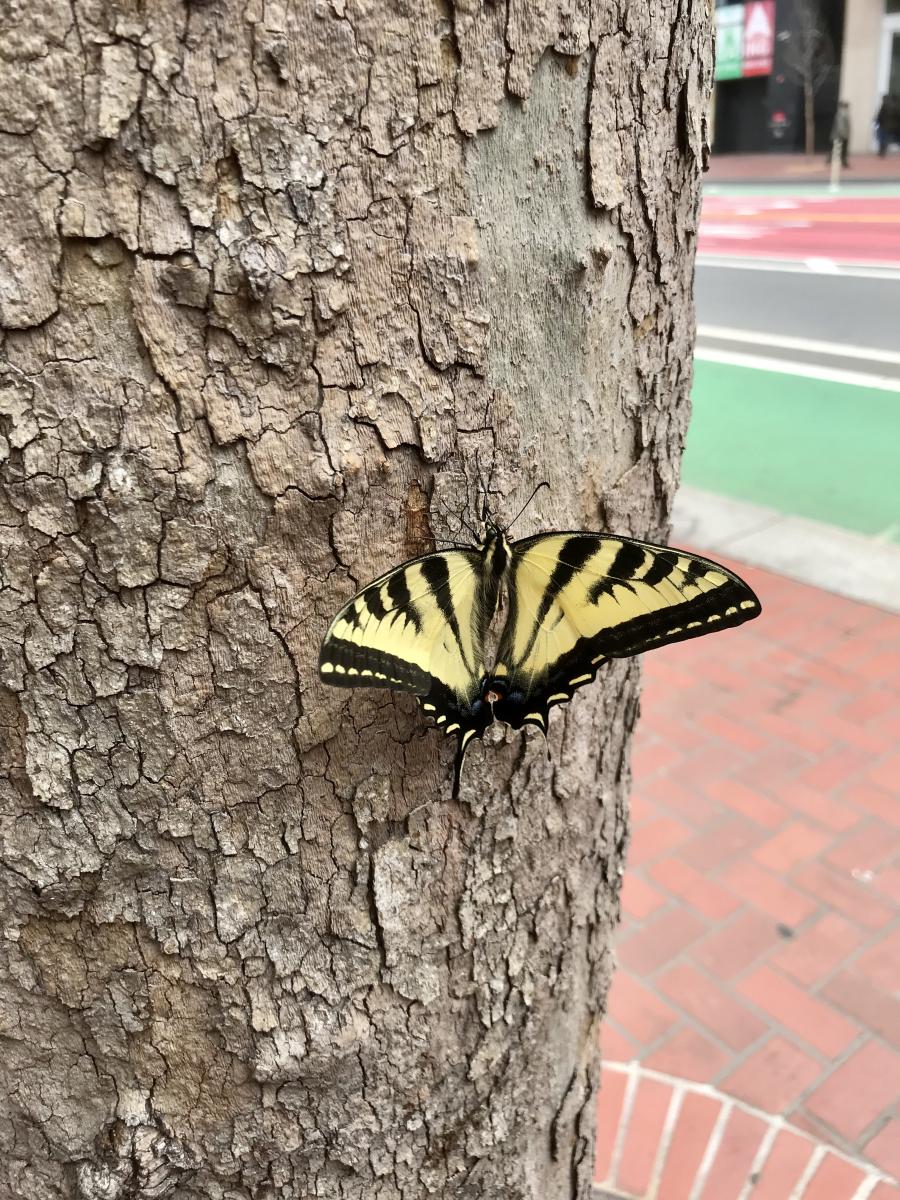 Western tiger swallowtail butterfly resting on a Market Street London plane tree
Western tiger swallowtail butterflies (pictured above) have been living a precarious existence among the bustle of Market Street since the 1980s when Market Street was first planted with London plane trees. From the butterfly's perspective, Market Street, with its tall buildings lined with trees and nearby sun-filled plazas and parks, resembles its natural habitat: a river canyon with the butterfly's larval food trees and nectar flowers in nearby meadows.
But there is one big problem, nectar plants are scarce in this "canyon." Thus, Nature in the City began the Tigers on Market Street project in 2018 to enhance habitat, focusing on adding nectar plants.
In 2021 BART invited Nature in the City to design living roof habitats for the station canopies. Once installed, the roofs will each provide 650 square feet of elevated habitat and become a major component of the project.
The project is looking for sponsors to fund the installation and maintenance of the living roofs.
Sponsorship Opportunities
Individuals, foundations, and corporations can invest in the BART/Muni Canopy Living Roof native habitat corridor at several sponsorship levels.
Contact Kristi at Resonate to learn more. 
More Information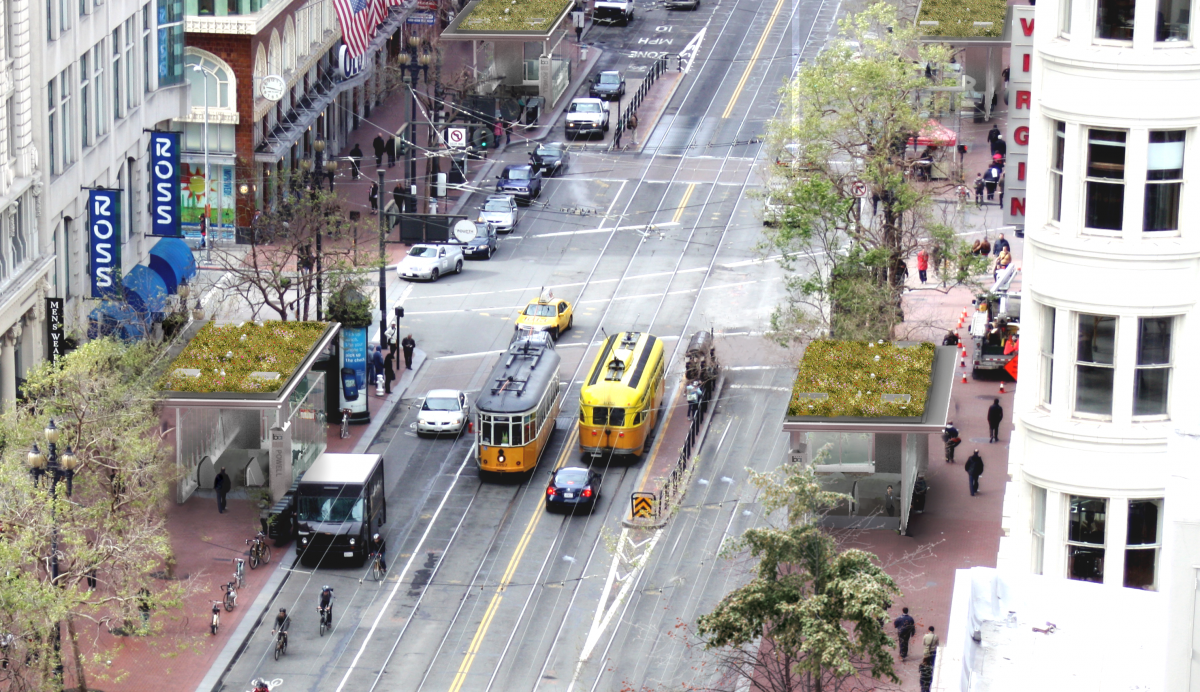 Rendering of four BART/Muni Canopy Living Roofs on Market Street: VIA, a Perkins Eastman Studio