J Church Rail Service Resumes December 19, 2020
Temporary, Until Further Notice
Service Affected
Accessibility
Transit
Weekend Traffic and Transit Advisory
The J Church resumes as modified, surface-only rail line. Related pages on the SFMTA website will be updated Friday evening, including schedule information, NextMuni predictions and Live Map data.
Summary of Service
From 5 am to 10 pm daily, the J Church will operate on the street level only, between Balboa Park and Church & Duboce. Service is scheduled to run approximately every 12 minutes.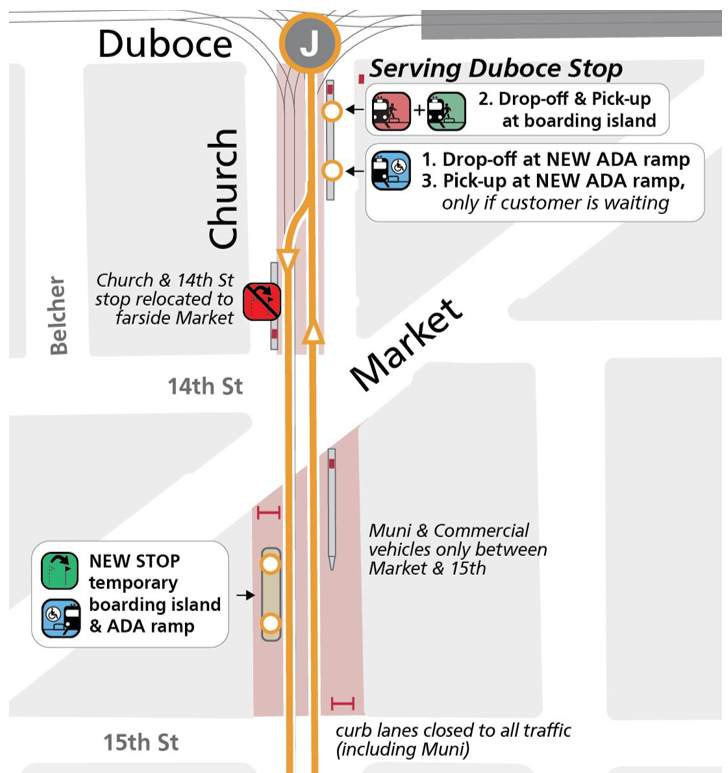 The outbound stop at Church & 14th St is temporarily relocated to the southwest corner of Church & Market, with an accessible ramp.
Contact
Call 311 within San Francisco; TTY 415.701.2323