Northeast Van Ness Station Entrance Closure - Starting Saturday, March 11, 2023
For the safety of the public, especially those who access Muni Metro's Van Ness Station, the entrance located at the northeast corner of Market Street and Van Ness Avenue (next to the construction site) will be closed for up to six months. This closure is expected to begin on Saturday, March 11, 2023. The entrance is currently surrounded by construction scaffolds and is unsafe for Muni customers to walk through.
To access Van Ness Station, customers can use the other three entrances on Market Street and Van Ness Avenue located at the:
Southeast corner
Southwest corner
Northwest corner
The SFMTA, which manages the Muni subway system, will take advantage of this closure to make some safety improvements to this entrance location including the installation of a rollup gate. For safety, a wooden enclosure will be built over the horseshoe.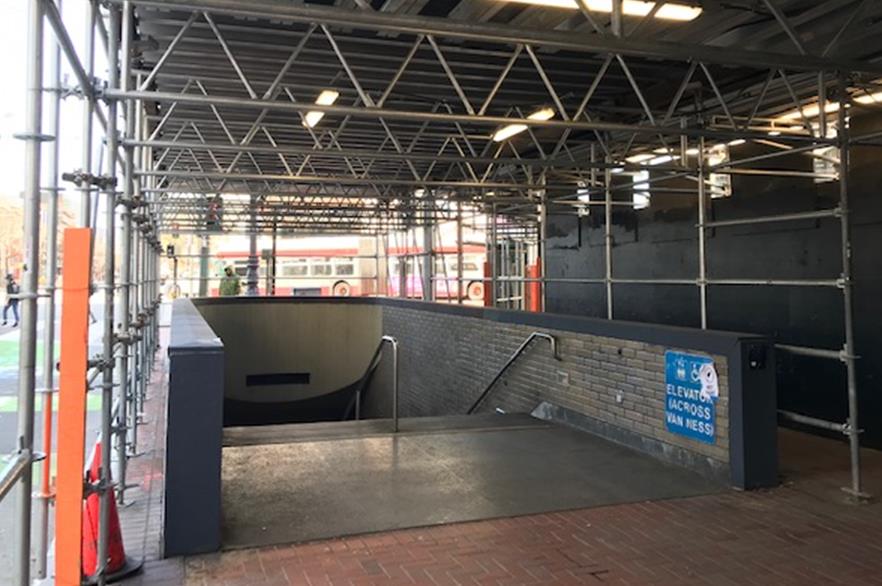 Contact
Call 311 within San Francisco; TTY 415.701.2323