Temporary, Until Further Notice
Service Affected
Accessibility
Transit
Weekend Traffic and Transit Advisory
Muni is temporarily operating partial routes as part of the COVID-19 Muni Core Service Plan. Read below for more details about each shortened route.
On Saturday, May 15, 2021, the KT line returns to its full route and the 8AX is replaced by increased service on the 8 Bayshore. The T Bus will continue to operate outside of subway hours.
Shortened Routes
---
J Church
From 5am to 10pm, the J Church will operate between San Jose & Geneva and Church & Duboce. 
J Church Transfer Information
Intersection
Muni Route(s)
Church Station
KT: K Ingleside/T Third Street
Market & Church
F Market & Wharves
K Bus*
L Bus
14th St & Church
37 Corbett
Church & Duboce
N Judah
N Bus*
22 Fillmore
Note
The N Bus operates on weekdays from 5am to 6am, weekends from 5am to 8am, and every night from 9pm to 10pm.
The K Bus operates on weekends from 5am to 8am.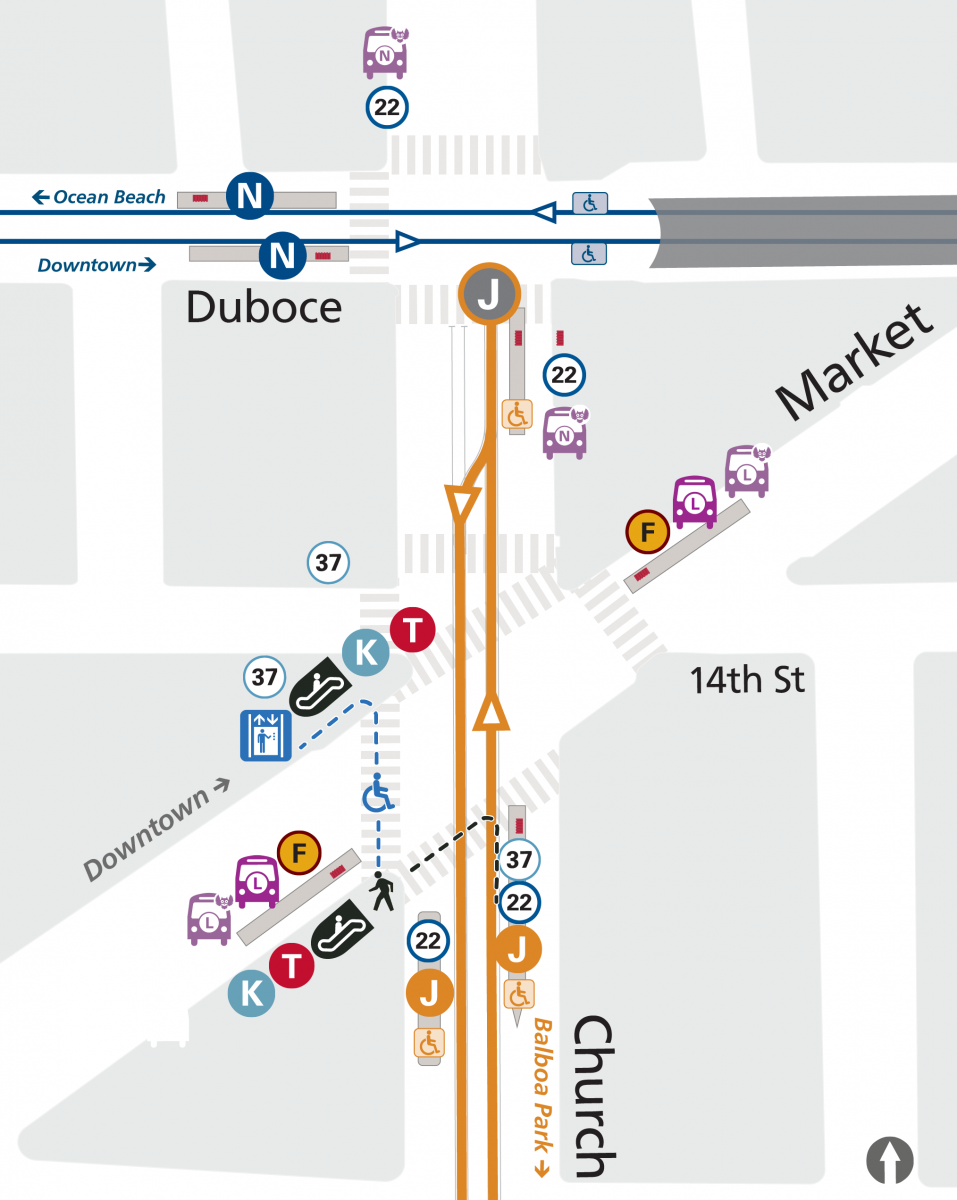 The outbound stop at Church & 14th St is temporarily relocated to the southwest corner of Church & Market, with an accessible ramp.
---
M Ocean View Bus
From 5am to 10pm, the M Ocean View Bus will operate between Balboa Park and West Portal. There is no direct service to downtown. To continue inbound to Downtown, board the L Bus or K Bus near West Portal Station or transfer to BART from Balboa Park Station.
---
T Third Bus
Every evening from 8pm to 10pm and on weekend mornings from 5am to 8am, the T Third Bus will operate between Visitacion Valley and the Ferry Building. There is no direct service to Market Street. To continue to Market Street, board the L Bus or K Bus on Market Street.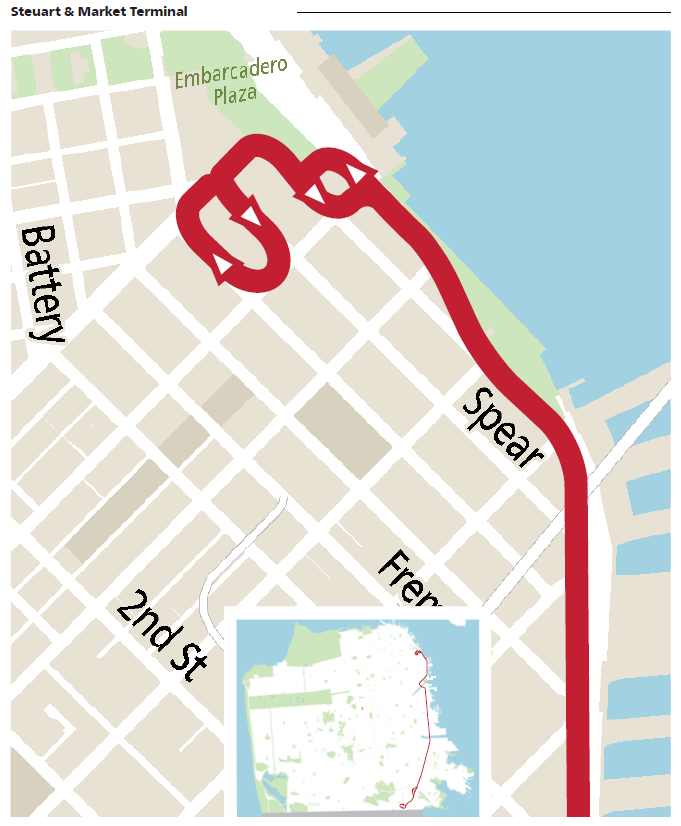 ---
12 Folsom/Pacific
From 5am to 10pm, the 12 Folsom/Pacific will operate between Market Street and Russian Hill.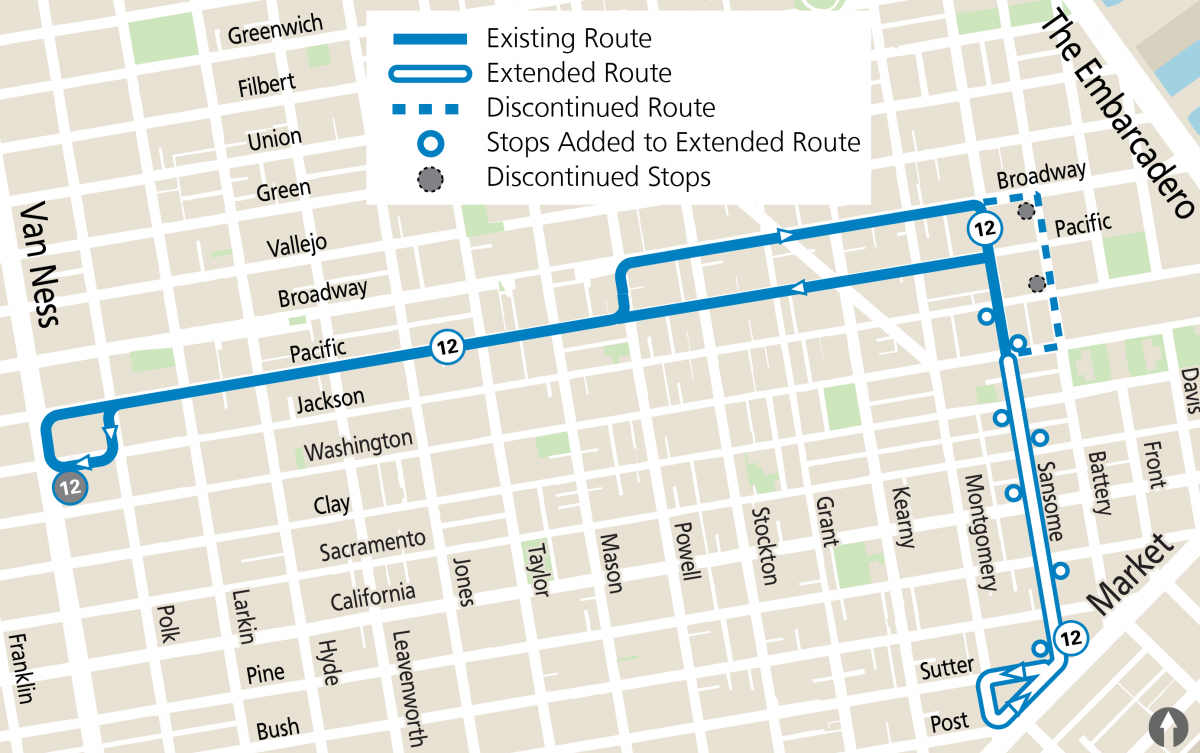 ---
28 19th Avenue
From 5am to 10pm, the 28 19th Avenue will operate between Daly City BART and the Inner Richmond.
---
43 Masonic
From 5am to 10pm, the 43 Masonic will operate between The Excelsior and Presidio Heights.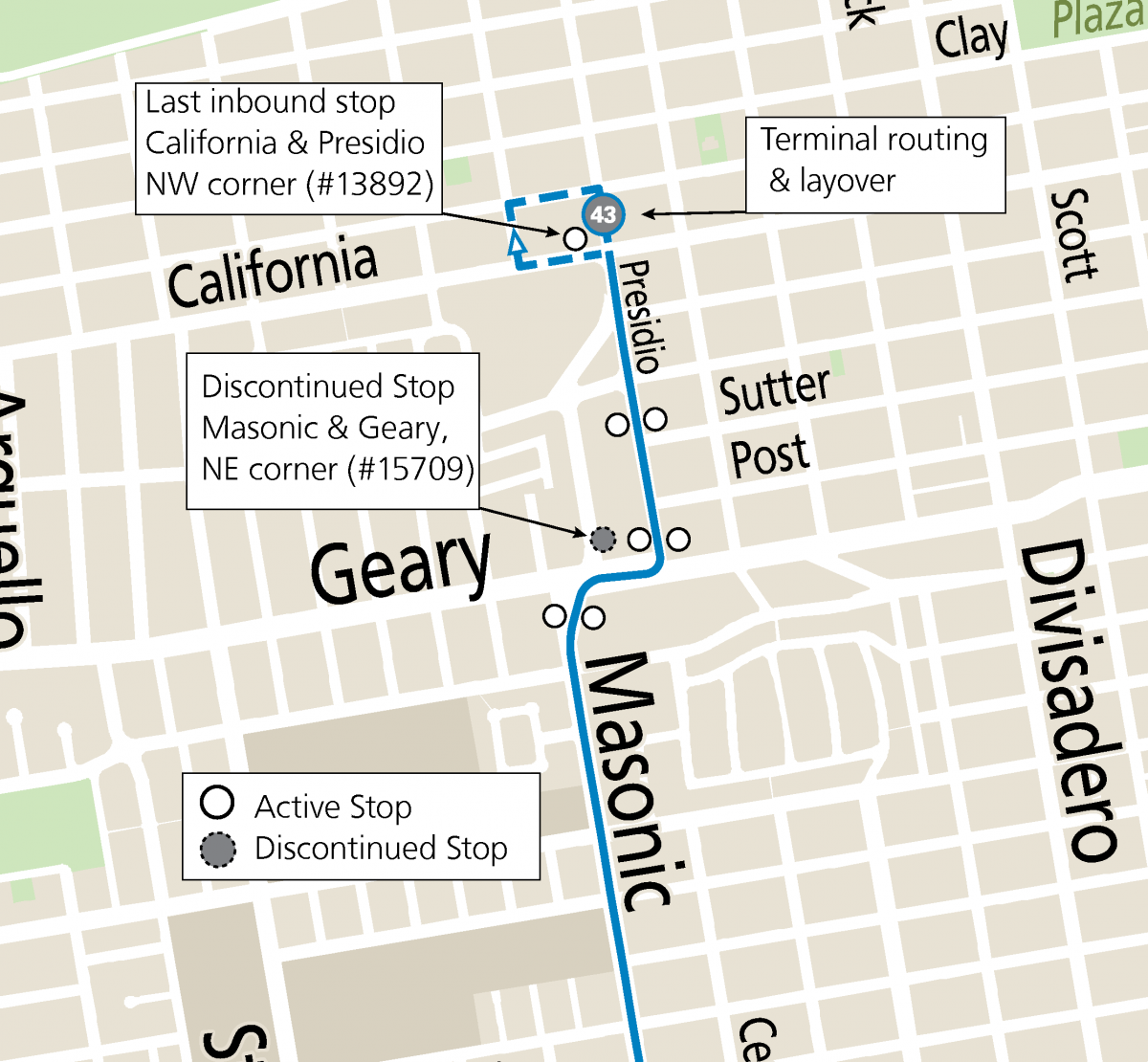 ---
48 24th Street
From 5am to 10pm, the 48 24th Street will operate a shortened route between Potrero Hill and West Portal.
Service will be every 12 minutes on weekdays and every 15 minutes on weekends.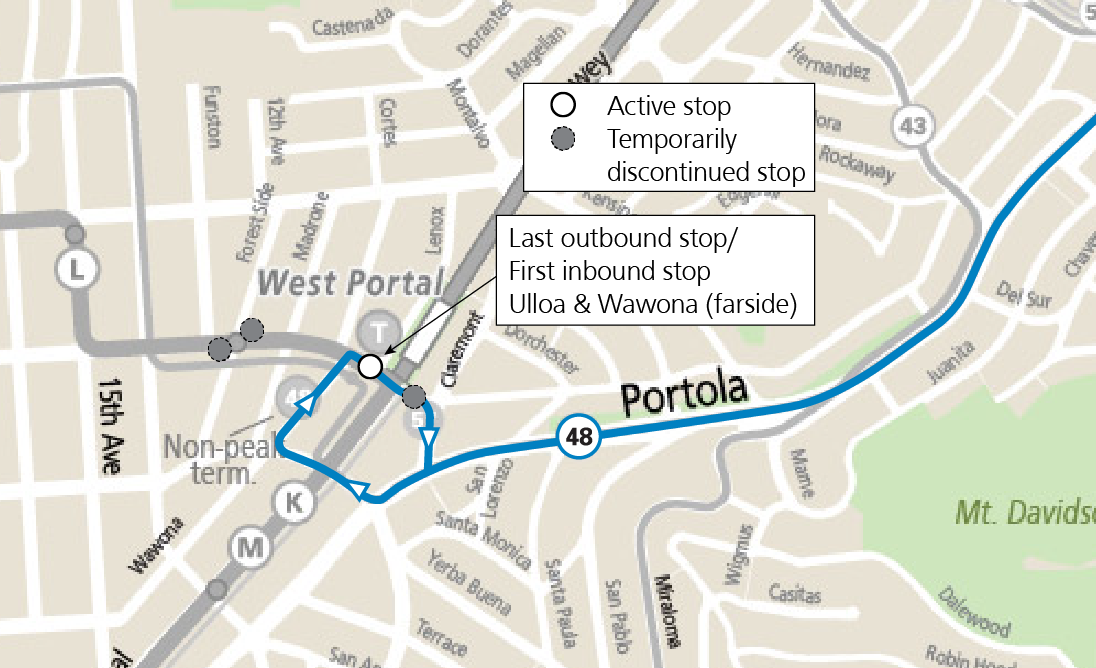 Contact
Call 311 within San Francisco; TTY 415.701.2323