Twin Peaks Tunnel Early Closure: September 14-21, 2023
Service Affected
Accessibility
Transit
Weekend Traffic and Transit Advisory
The SFMTA will close the Twin Peaks Tunnel early each night between Castro and West Portal Stations from Thursday, September 14 until Thursday, September 21, 2023 to complete the detailed ceiling inspection. During the closure starting at 9 p.m. each night, train service for the K Ingleside, L Taraval Bus, and M Ocean View lines will be modified. See Transit Service Plan section below for alternative service description. 
Note: Be sure to receive Muni service alerts via email or text by signing up through our Email and Text Subscriptions page.
Transit Service Plan
Forest Hill and West Portal stations will be closed.
K, L and M buses will operate:

K Bus and M Bus will run between Church Station and Balboa Park Station.
L Bus will run between Church Station and the zoo.
Riders traveling downtown can transfer to a Shuttle train at either Castro or Church stations.

S Shuttle trains will run between Castro and Embarcadero stations.

Riders traveling beyond Castro Station will need to transfer to a K, L or M Bus at either Church or Castro stations.

J Church, N Judah, and T Third Street trains will operate regular service.
Next Muni predictions will be operating to provide arrival information to riders.
Service Map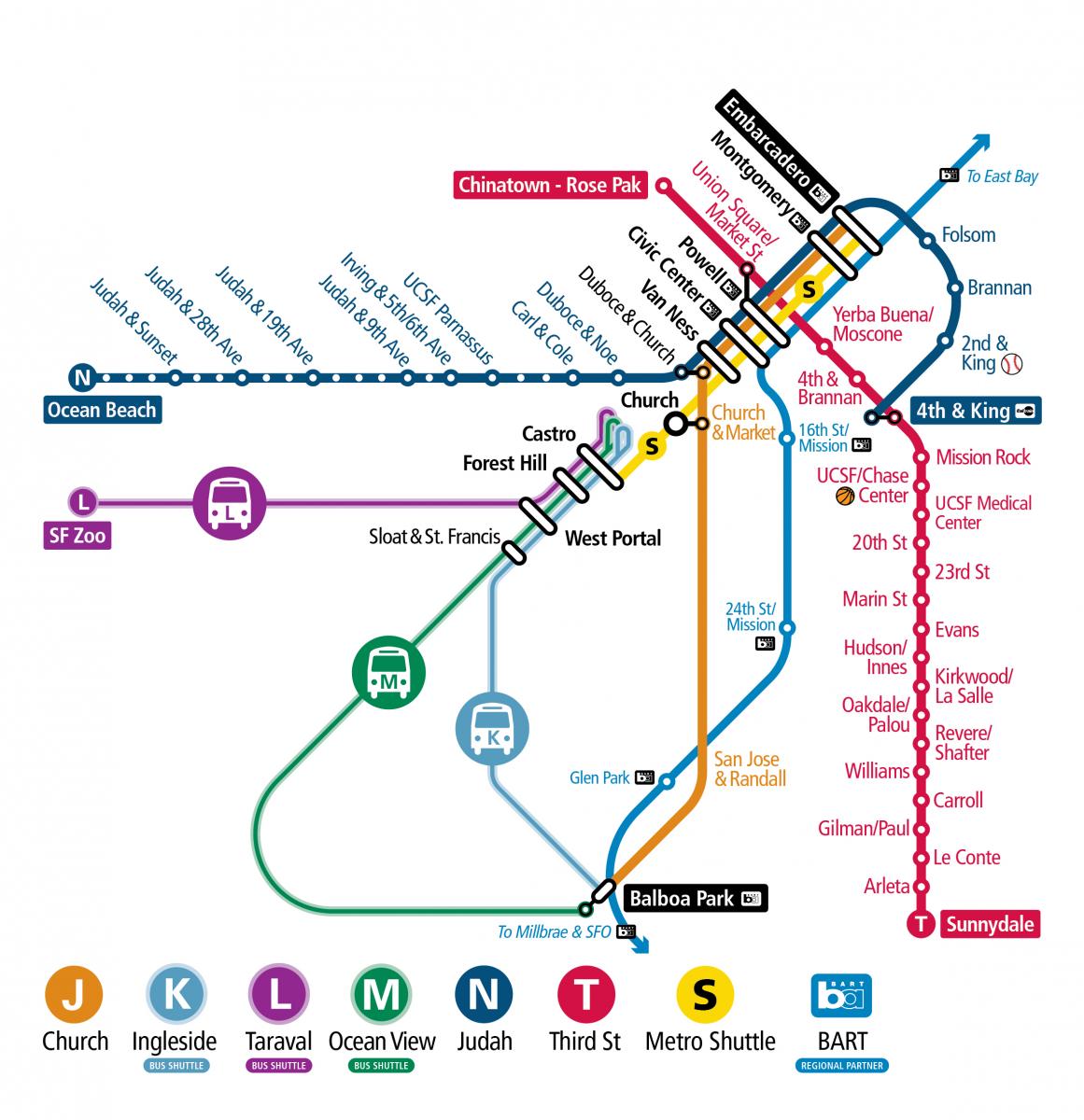 Contact
Call 311 within San Francisco; TTY 415.701.2323