Visitacion Valley Community Day and Parade: March 10, 2018
Saturday, March 10, 2018 - 11:00am
Service Affected
Accessibility
Bicycle
Parking
Traffic
Transit
Weekend Traffic and Transit Advisory
On Saturday, March 10, 2018, Ruth Jackson and Family will be hosting the 18th Annual Family, Friends, and Community Day Festival and Parade in Visitacion Valley. The event starts with a parade and continues with a community festival at Herz Playground and surrounding streets. Muni will reroute around the parade and festival.
Muni Reroute Summary
The following routes will reroute starting at 11 a.m. Service will return to normal after the streets are clear.
The 8 Bayshore will continue on Geneva and Bayshore in both directions.
The 9 San Bruno will continue on Bayshore and end at Geneva & Rio Verde.
The 56 Rutland to Visitacion Valley will reroute onto Alpha, Arleta, Delta, Leland and Hahn.
Muni Reroute Map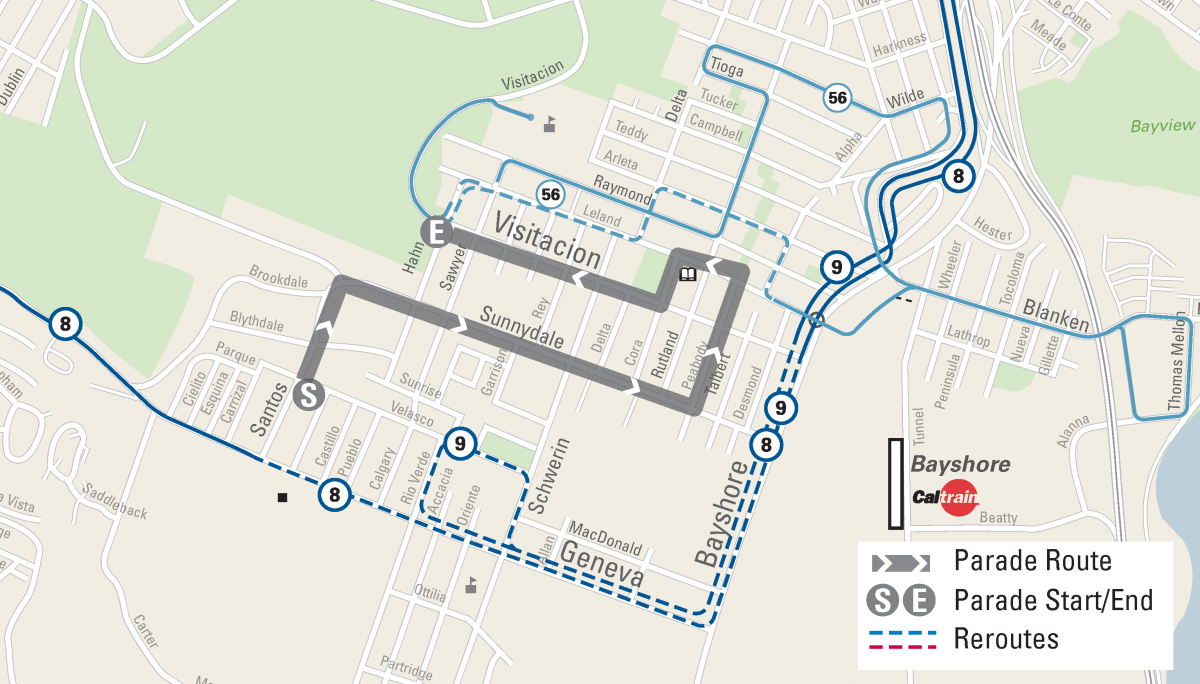 This map shows the reroutes for the event. Click on the map for a larger version.