Adaptive Scooters in San Francisco
Equity and disability access are two cornerstones of the SFMTA's Guiding Principles for Emerging Mobility Services. This is one reason the SFMTA requires that scooter companies make adaptive devices available as part of the Powered Scooter Share Permit Program. In order to expand access to riders with disabilities, adaptive devices must comprise at least five percent of the on-street scooter fleet and they must be available through the company's mobile application. Additionally, adaptive scooters can be reserved in advance through the permittees' websites. Scooter permittees share adaptive ridership data and device availability as part of their reporting requirements. In keeping with the SFMTA's commitment to disability access, adaptive program requirements were developed and refined with input from the disability community.
On-Street Adaptive Scooters
Permittees Lime and Spin each offer on-street adaptive scooters. These scooters have seats and baskets to provide more comfort and stability. The seated scooters are available in each company's app and can be rented like any other scooter.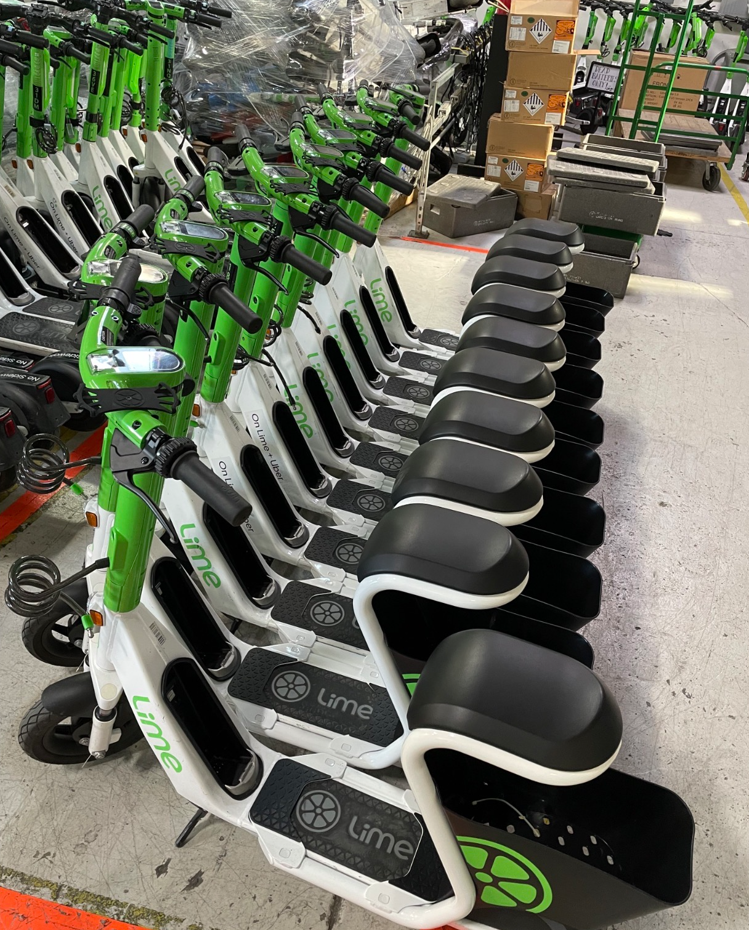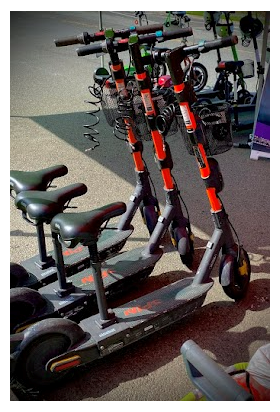 Lime's on-street adaptive scooter                 Spin's on-street adaptive scooter
Complementary Adaptive Program
In addition to the on-street adaptive devices, Spin and Lime also offer a wider range of adaptive devices free of charge. These devices are available through what's known as the Complementary Adaptive Program, and they can be rented for longer periods of time. The Complementary Adaptive Program also includes scheduled drop-off and pick-up to a location of your choice in San Francisco. 
To access Spin's Complementary Adaptive Program, fill out the Spin Adaptive Device Request form. Riders can choose between two adaptive devices, a seated two-wheel scooter and a motorized tricycle with a seat-back.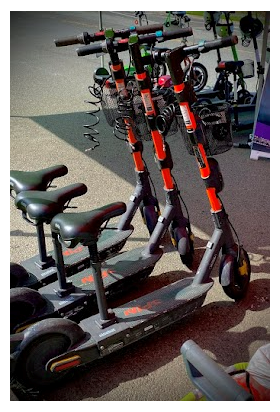 Spin's two-wheel seated scooter                 Spin's motorized tricycle          
To access Lime's Complementary Adaptive Program, scroll to the bottom of the Lime Assist page to start the prompts to reserve an adaptive vehicle. Riders can choose between two different types of trikes. One features a seat with a backing and a basket, allowing a rider to lean back. The second trike is similar but without the basket and seat backing. 
Lime's trike with
seat-back and basket
Lime's
second trike