Salesforce Transit Center Bus Plaza: June 16, 2018
Saturday, June 16, 2018 - 12:00am
Beginning Saturday, June 16, 2018, four Muni routes will join the 5 Fulton at the street level Bus Plaza of the Salesforce Transit Center.
Bus bays are on the Fremont side of the Bus Plaza, between Natoma and Minna.
Routes and Boarding Locations
This table describes where each route will board at the Bus Plaza.
Route
Boarding Location
5 Fulton to 6th Ave
M-F, 7a-7p
Bay A
5 Fulton to Ocean Beach
All Other Times
Bay E
5R Fulton Rapid
Bay E
7 Haight/Noriega
Bay B
38 Geary
Bay D
38R Geary Rapid
Bay C
This diagram shows where each route will board at the Bus Plaza.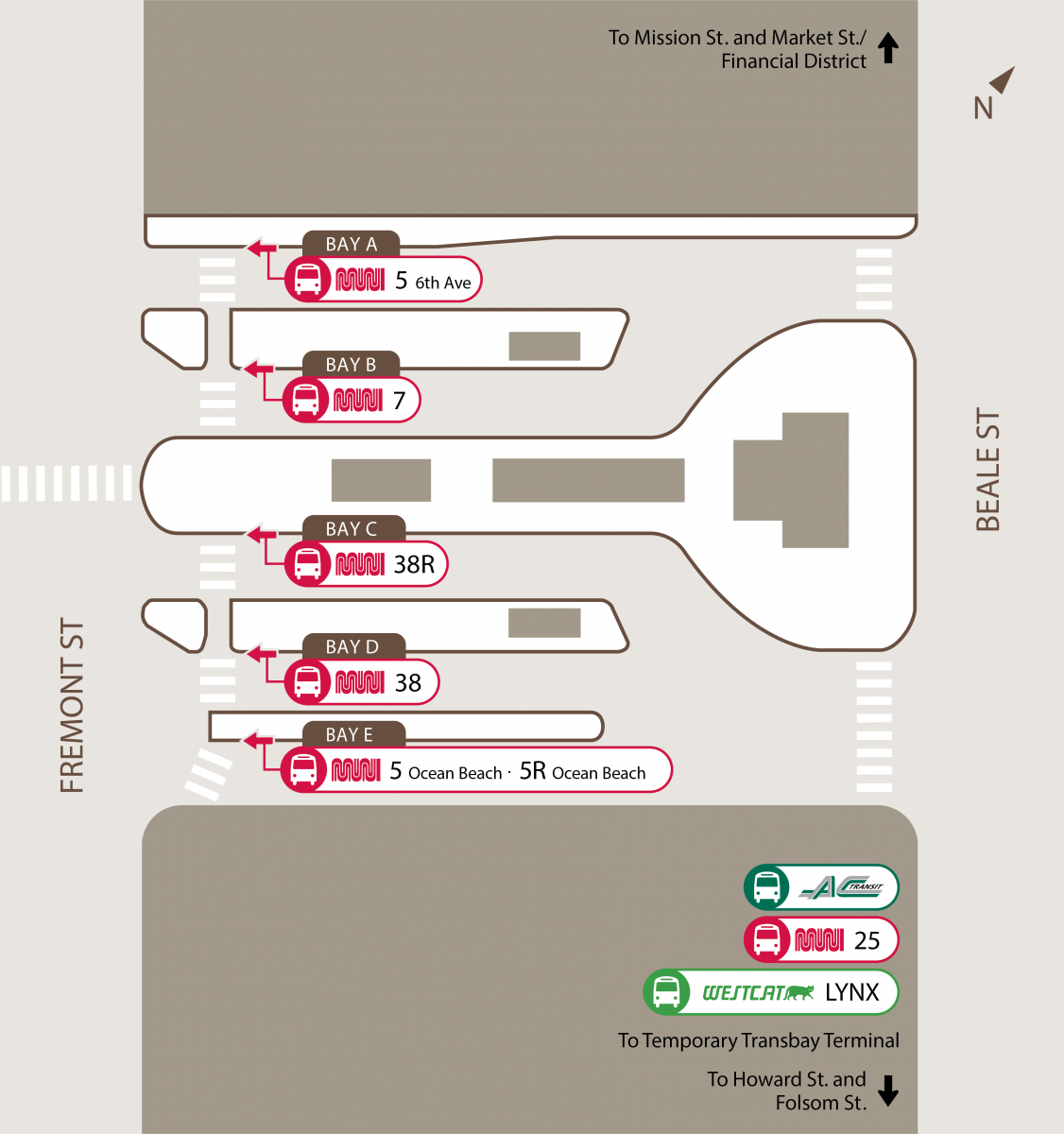 Bus Plaza Diagram courtesy of AC Transit.
Transferring to the Temporary Terminal
The Bus Deck on the Third Level of the Transit Center will open later this summer. Until then, the 25 Treasure Island, AC Transit, WestCAT and other transit agencies will continue serving the Temporary Transbay Terminal at Howard & Beale. This transfer is about a five-minute walk or a one-minute bike ride from the Bus Plaza.