Thursday, November 20, 2014
This week's Photo Archive time warp takes us on a special trip back in time to exactly one hundred years ago today!  While we have many photographs that fall on many days of the year, it's rare that we have one that falls exactly on the right day and year to mark a centennial for a Throwback Thursday posting.
The glass plate photograph below gives us a view east on Broadway between Battery and Sansome streets, a stretch of blocks that is vastly different today from what it was back in 1914.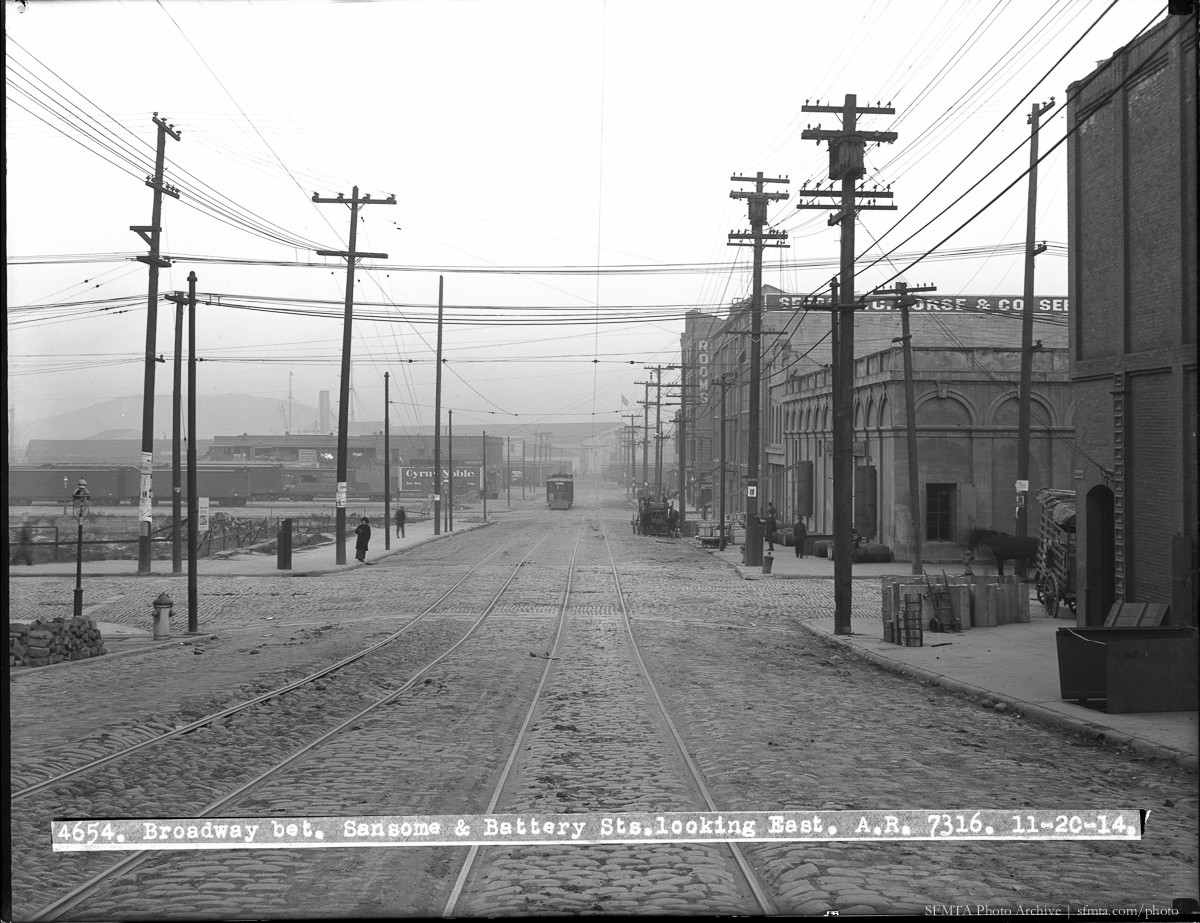 Broadway and Battery Street Looking East | November 20, 1914 | U04654
All but one building in this photograph has been leveled and replaced with something more modern. The sole survivor, a modest building at 60 Broadway (at Davis), is just barely legible in the left background here with 'Cyrus Noble' written on the side of it.
Shots like this one are real eye-openers that show just how much our city has changed in the relatively short span of 100 years. For better or worse, the rail yards, residential hotels, steamships, and the streetcar lines of 1914 have given way to parking lots, high-rises, tour boats, and the 10 and 12 bus routes.
Check out more historic photos on the SFMTA Photo Archive website and follow us on Flickr, Twitter, Google+, and Instagram!