2015's Countdown: More than 1 Million Market St. Bike Trips and 8 Miles of Bike Projects
Friday, December 18, 2015
If you walk down eastbound Market between 9th and 10th streets you'll see a rectangular barometer of sorts. This counter counts a bike trip as a bicyclist rolls down eastbound Market Street, right in front of what's known as "The Twitter Building".
At the start of each year the counter resets to zero. Since being installed in May 2013, 2015 is the first year the Market Street bike counter has logged 1 million bike trips. As of December 16, this year's official count was 1,036,822 bike trips at this location, with the 1 millionth trip being logged at approximately 9 a.m. on December 2. You can take a deeper dive into the counter data online too.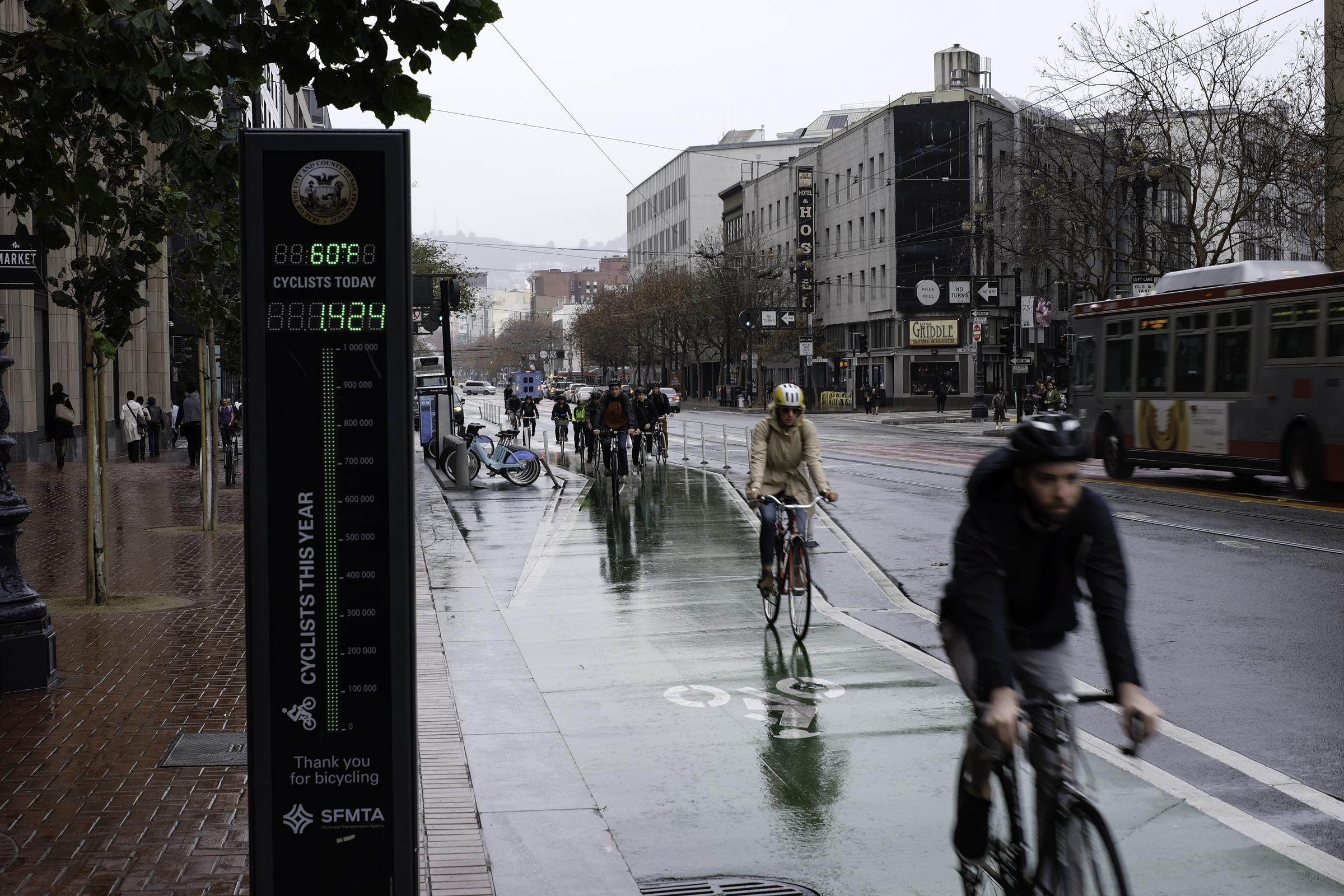 The Market St. counter at 1 million trips counted on a rainy December day
Beyond the 1 million+ bike trips counted, what's really remarkable is that in comparison, 850,188 bike trips were tallied at the same counter for all of 2014, making for a 22 percent increase in bike trips taken at this location in the past year alone.
The news comes at a time when we at the SFMTA are taking count of all our bike projects completed over the past year. Looking back on 2015, we installed eight miles of new or upgraded bikeways, surpassing our benchmark of installing six miles of bike improvements annually. The improvements came to 12 corridors citywide, ranging from new bike lanes on Judah, Folsom and Polk streets, protected bikeways on Oak, Fell and Bay streets, to a raised cycletrack on Market Street.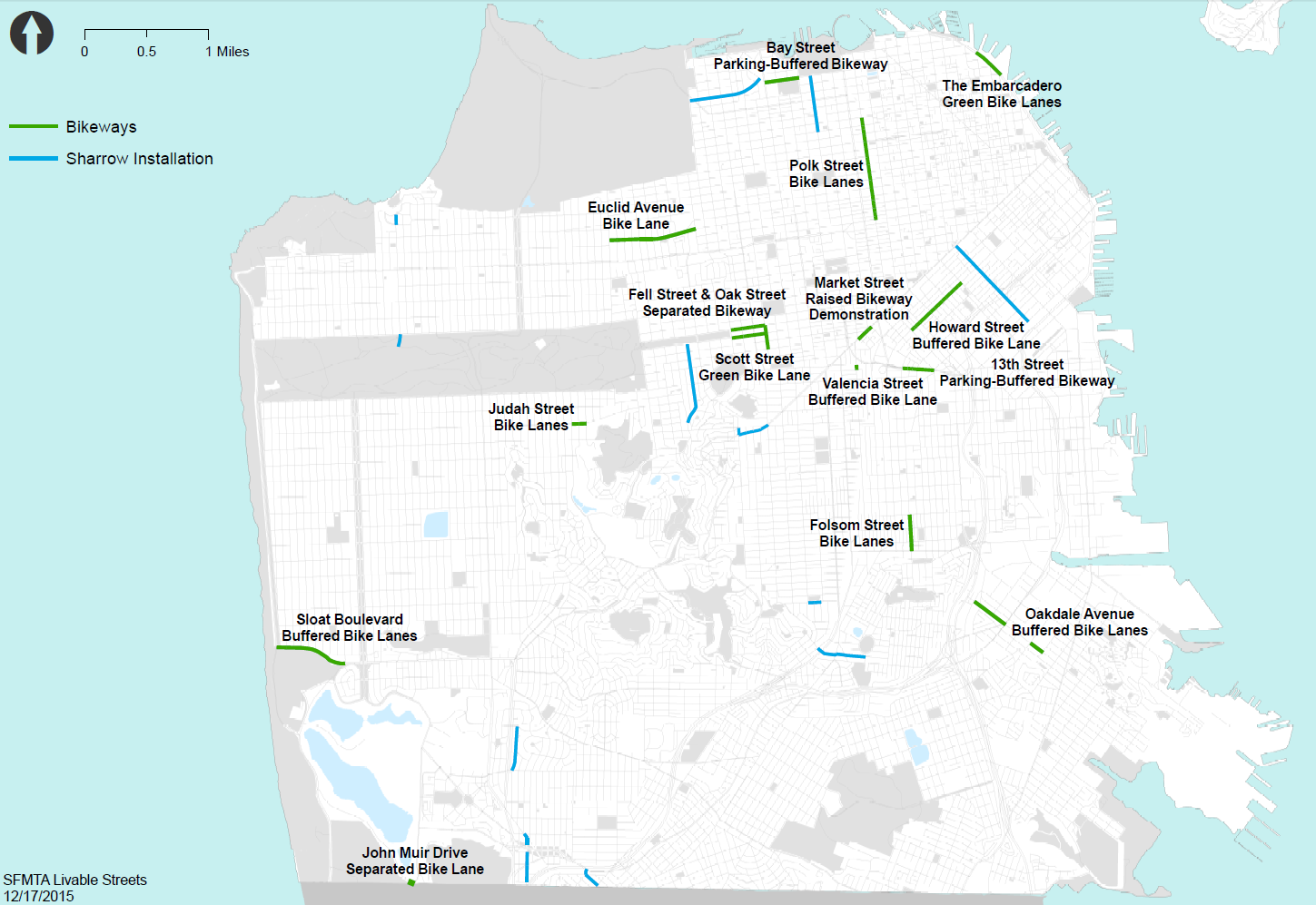 A map of bike projects completed in 2015 by the SFMTA's Livable Streets subdivision
This year, the SFMTA also exceeded its annual goal of installing 500 bike parking racks per year, installing 870 this year to date. We were also able to paint nearly nine miles of bike sharrows this year. Bike sharrows are roadway markings that alert drivers that they may see bicyclists sharing the travel lane. They are also placed in a way to help remind bicyclists to avoid riding where they might collide with opening car doors.
Simultaneously in 2015, our planning and engineering staff completed work to ensure that large scale streetscape projects will start construction next year. In 2016, get ready for the city to break ground on streets in dire need of safety improvements, such as Polk, Masonic and 2nd. These three streets in particular will receive sweeping improvements in support of Vision Zero, including new raised bikeways to increase safety for people biking and more organized roadways for all travelers.
So before 2015 comes to an end, be sure to ride your bike down Market and be counted! Our estimate is that we'll have around 1,066,000 bike trips logged by the Market St. counter in 2015.