29 Sunset Gets a Bit Quicker
Good news, 29 Sunset Muni riders! As reported in today's Examiner, the SFMTA has made a small adjustment to the route that will make a big difference in the overall travel time of the buses.
As of Oct. 1, 29 Sunset buses can use a shiny, new, red Muni-only left-turn lane from eastbound Lincoln Way onto northbound Crossover Drive in Golden Gate Park. The new left-turn lane will allow inbound 29 Sunset buses to turn north onto Crossover Drive directly instead of going around the block, and through congested traffic, on 20th Avenue, Irving Street and 19th Avenue in order to go north through the park.
This new, streamlined route should reduce travel time on the 29 by two to five minutes, depending on time of day, and should help improve the route's reliability for those who take its more than 18,000 daily trips.
Project Details:
The new turn off of Lincoln onto Crossover Drive means a new bus stop. The stop on 19th Avenue, south of Lincoln Way is moving to Crossover Drive, north of Lincoln Way. This means that the 28 19th Avenue and 91 Owl customers will need to cross Lincoln to the new stop as well.
The construction of the shelter for this new stop is expected to be complete by Oct. 14.  
To help other drivers understand the new configuration, the transit-only left-hand turn lane is red. A left-turn signal is helping traffic move through the intersection more easily.
The following Muni lines and routes are affected:
29 Sunset
28 19th Avenue 
28L 19th Avenue Limited
91 Owl
This project is part of Muni Forward, the ongoing effort to create a safer, more reliable and more comfortable experience both on and off transit. To learn more about Muni Forward, visit www.muniforward.com, or stay tuned for an upcoming blog post on Monday.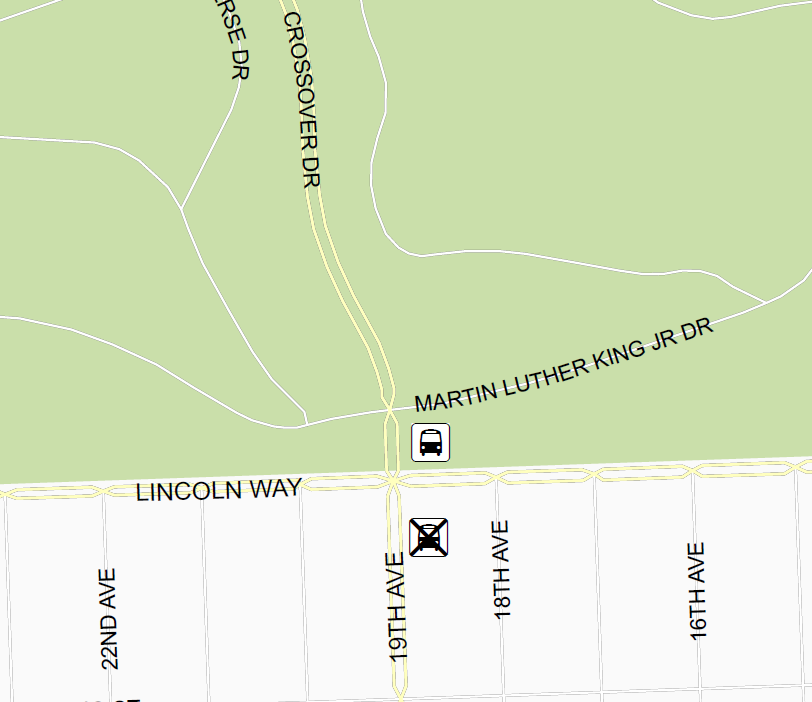 Map of new bus stop location for the 29 Sunset, 28 19th Avenue, 28L 19th Avenue Limited and 91 Owl routes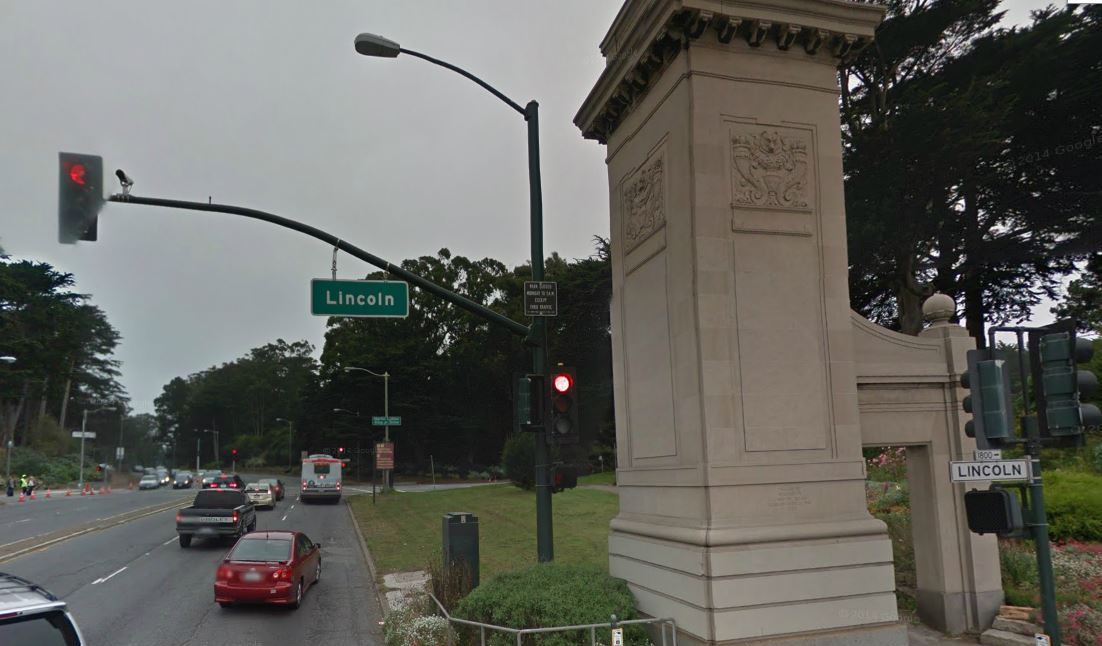 Home of the new stop on Crossover Drive, north of Lincoln Way