29 Sunset Improvement Project Relaunched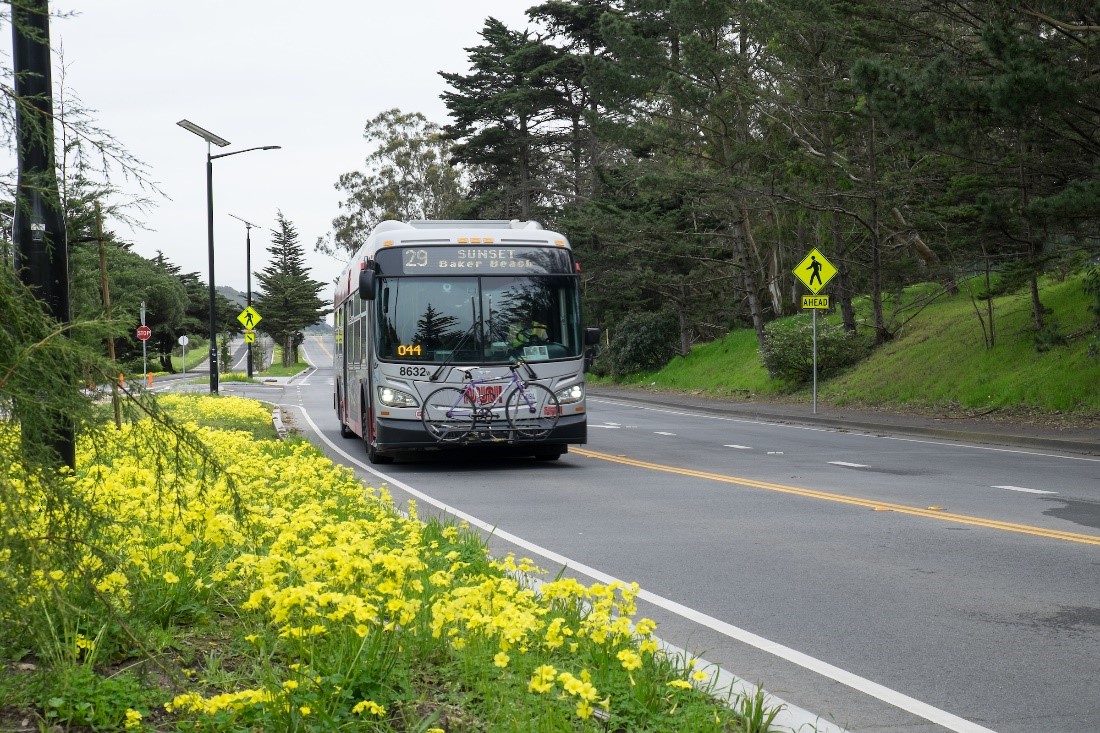 Improvements are on the horizon for one of the longest bus routes in the Muni system. As part of the 29 Sunset Improvement Project, the SFMTA is conducting a survey to gather feedback and ideas on how to improve the 29 Sunset.
At the beginning of 2020, the SFMTA's 29 Sunset Improvement Project was ready to kick-off a year-long outreach program. However, the COVID-19 pandemic  delayed the project and priorities were shifted to developing and implementing Temporary Emergency Transit Lanes (TETL) and service changes to respond to COVID and then restore service on Muni routes incrementally over the past year and a half. 
We're excited to relaunch community outreach for the 29 Sunset Improvement Project, starting with a multilingual survey that is both online and over text message. We will also conduct additional outreach to different users of this route including students, service workers and groups that represent seniors and persons with disabilities to help determine priorities that will directly shape a near-term improvement proposal.
As with all Muni Forward projects, the 29 Sunset project will improve reliability of the service by reducing pass-ups and overcrowded buses while mitigating the impacts of traffic congestion. In addition, the project will also consider potential service changes such as a skip stop service for a 29R Sunset Rapid line.  We will look to stakeholders to help identify what stops should be considered for 29R service as part of the outreach process and will evaluate design options for feasibility.
A route identified by our Muni Service Equity Strategy, the 29 Sunset is a critical cross-town bus serving the southern and western neighborhoods of San Francisco, as well as major destinations including McLaren Park, City College of San Francisco, San Francisco State University, Golden Gate Park and Baker Beach. Prior to the pandemic, the 29 Sunset served 18,800 daily riders and numerous K-12 schools and universities along its route.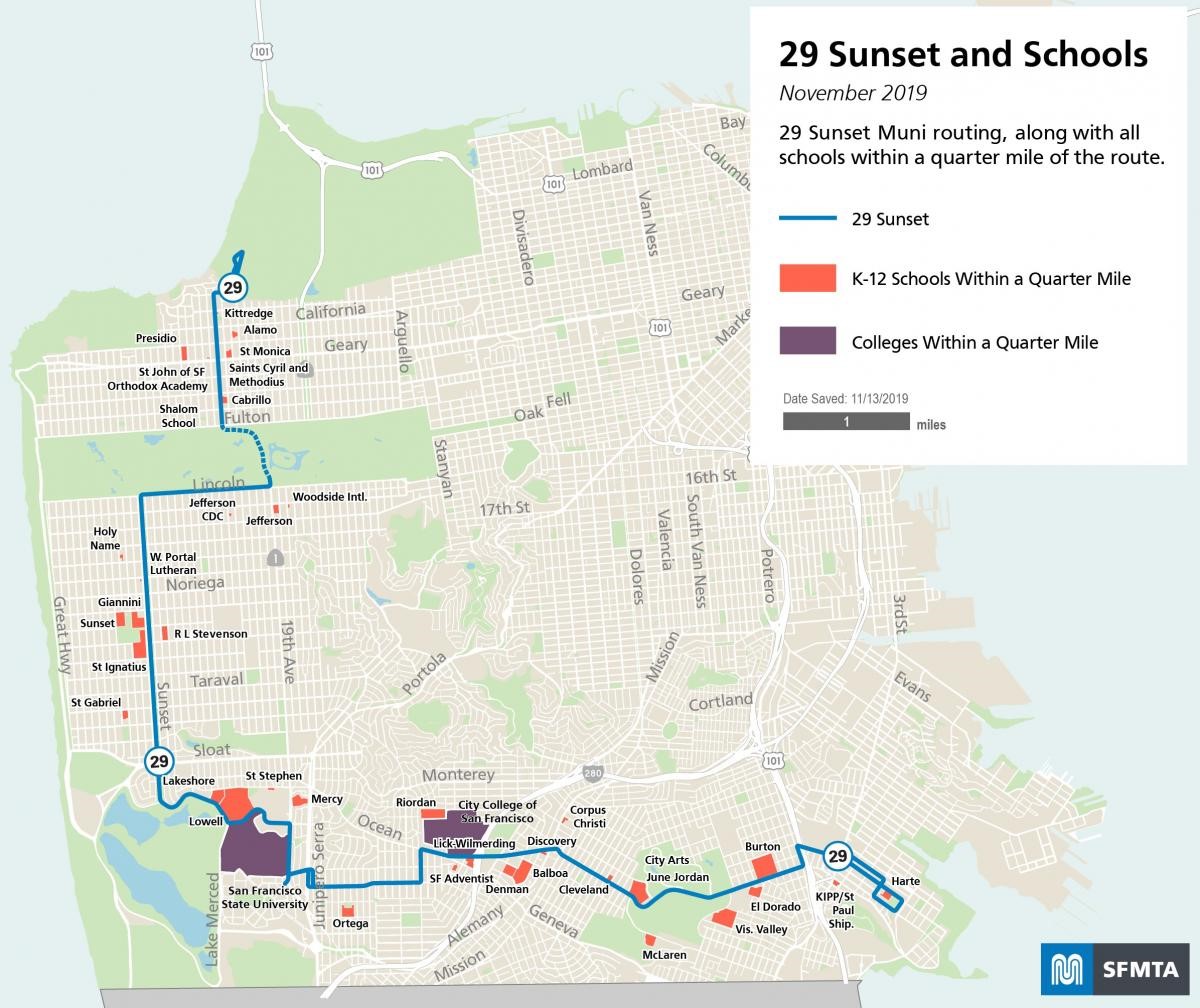 The 29 Sunset serves a significant number of schools along its route
The survey is just our first step. In the coming months, we will conduct broader community outreach, with a focus in the southeastern neighborhoods, which will build upon previous outreach already conducted with schools. Because the agency is faced with limited resources, predicting a timeline for implementation of this project and related changes is difficult.  However, we want to design the service now and have it ready to go if/when funding resources become available.