29 Sunset Improvement Project
Project Introduction
The 29 Sunset Improvement Project is the first holistic effort to invest in this route for current and future users and aims to deliver significant transportation improvements to the southern and western neighborhoods of San Francisco. The 29 Sunset is one of the longest bus routes in the Muni system that serves the Bayview, Excelsior, Park Merced, Sunset and Richmond neighborhoods.
The 29 Sunset also serves numerous schools and colleges, including multiple high schools, the main campus of City College of San Francisco and San Francisco State University. Nearly 12% of all passengers on the 29 Sunset identify as students compared to 9% systemwide. Pre-pandemic this route served 17,400 daily riders and in recent months, ridership has recovered to around 11,800 daily riders.
The 29 Sunset is also a route that serves a high percentage of people from households with low incomes and people of color as identified through the Muni Service Equity Strategy. Four of the eight neighborhoods identified by the Muni Service Equity Strategy are along the 29 Sunset route. 
We have heard from many Muni customers about their experiences on the 29 Sunset, particularly from students who rely on this route to get to school, that more service is needed to serve all of those who wish to ride. A key objective of this project is to reduce delays that result in long wait times, and to reduce "pass-ups," when people waiting for the bus are not able to board because the bus is too crowded.  
Another issue that the project seeks to address is long travel times due to traffic-congested segments, and frequent stopping due to closely spaced bus stops.
This project will include two phases. Phase One will focus on the west side in order to integrate the project with a scheduled repaving of Sunset Boulevard in 2023 by the Department of Public Works. Phase Two will provide improvements to the southern part of the route, with outreach expected to begin later this summer.
Project Outreach and Next Steps 
View the 29 Sunset Improvement Project StoryMap
A multilingual community survey was conducted in 2021 to help identify improvement priorities for the 29 Sunset. More than 400 people participated in the survey with 50% of responses coming from students. Survey results showed that the top priority for 29 Sunset riders is reducing wait times, followed by reducing travel time and reducing pass-ups associated with crowding.
We've developed a StoryMap to use as we continue our outreach, which includes meeting with stakeholders in the spring to get additional input on how to improve the 29 Sunset. Our transit planners will then use the stakeholder feedback, as well as the feedback received from the survey, to help build a proposal addressing the priorities that we heard for how to improve the route. An initial proposal will be shared in early-summer where we will seek further community input on the proposed ideas to help refine the proposal before we bring it to the SFMTA Board of Directors for consideration.
Potential implementation is expected to begin with a quick-build phase as soon as late 2022 and is dependent on several factors such as design complexity, funding and operator availability. Permanent construction will likely begin in 2025.
Project Timeline
Fall 2019 - Summer 2022
Phase One Public Outreach
Summer 2022
Phase One MTA Board Consideration
Summer 2022 - Fall 2022
Phase Two Public Outreach
Fall 2022 - Winter 2023
Phase Two MTA Board Consideration
Winter 2023 - Summer 2023 (tentative)
Quick-Build Implementation
Bus Routes and Rail Lines
Recent Improvements 
Over the last three years, travel time along the route has improved by three minutes, and service was increased to meet school demand. The 29 Sunset Improvement Project will build on these improvements and provide a roadmap to meeting current and future demand along the route. 
While we emerge gradually from the pandemic, the SFMTA is monitoring ridership demand and resource constraints to adjust service as opportunities allow. Frequency on the 29 Sunset was increased to support the reopening of schools in August 2020 and is planned to be increased again in March 2022 to continue our effort to support social distancing and minimize crowding. 
Outreach with School Communities 
Since spring 2019, we have been working with the Lowell Peer Resources class, and in the process, developed a brief curriculum to educate students on transit planning fundamentals such as survey development and deployment. The opportunity to work with San Francisco students is a mutually beneficial effort to teach students about civic processes and encourage their participation in conducting outreach with their peers.  
We will continue to do outreach with schools served by the 29 Sunset and will prioritize outreach within southeastern neighborhoods over the course of the project. Residents there also rely on the 29 Sunset as well as schools served by the route, including Burton and Balboa High Schools and SF State and City College. 
Through the outreach process in 2021-2022, the project team aims to understand how people use the 29 Sunset and determine where and when challenges such as pass-ups and missed service are experienced.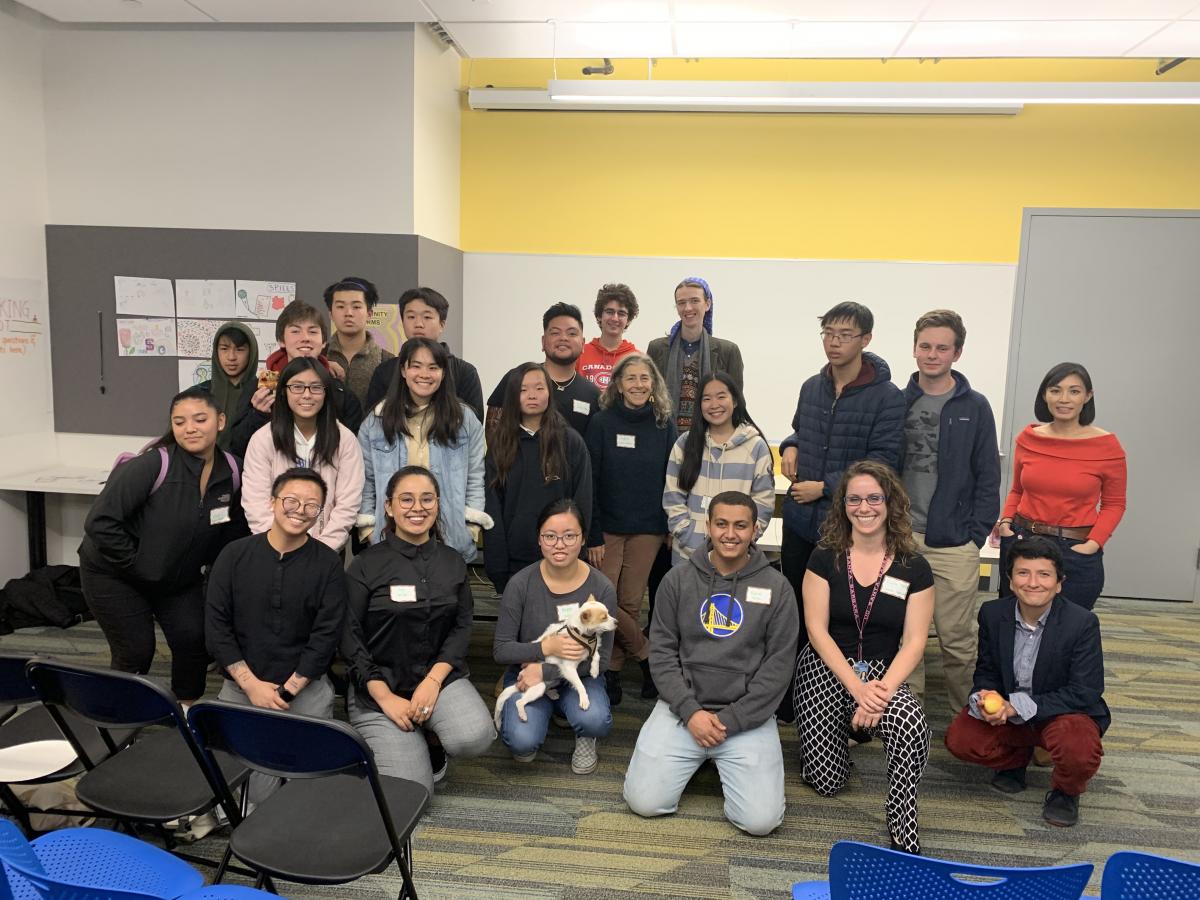 Project staff with the San Francisco Youth Commission after a 29 Sunset meeting in November 2019
Contact Information
Jean Long, Project Manager, SFMTA Transit Planning
Steve Boland, Project Manager, SFMTA Transit Planning
Shalon Rogers, Public Relations Officer, SFMTA Communications & Marketing