After 1906: Rebirth from the Rubble
Before the 1906 Earthquake, San Francisco was known as a bawdy and bohemian town with only about 400,000 residents (smaller than Fresno today). The city managed to be a major hub of the wild American West while remaining a bit of a backwater.
When New York City saw its first subway line in 1904, transit in the Victorian-era "city by the bay" consisted of about 20 cable car lines and a hodgepodge of other modes. That would change with San Francisco's infamous upheaval in 1906.
In the pre-dawn morning of April 18th that year, a 7.8 magnitude earthquake struck San Francisco. For three days, the city burned from The Embarcadero to Van Ness Avenue, south to Townsend Street, and into the Mission along Valencia Street. The destruction ushered in a period of near-frantic reconstruction and rebirth.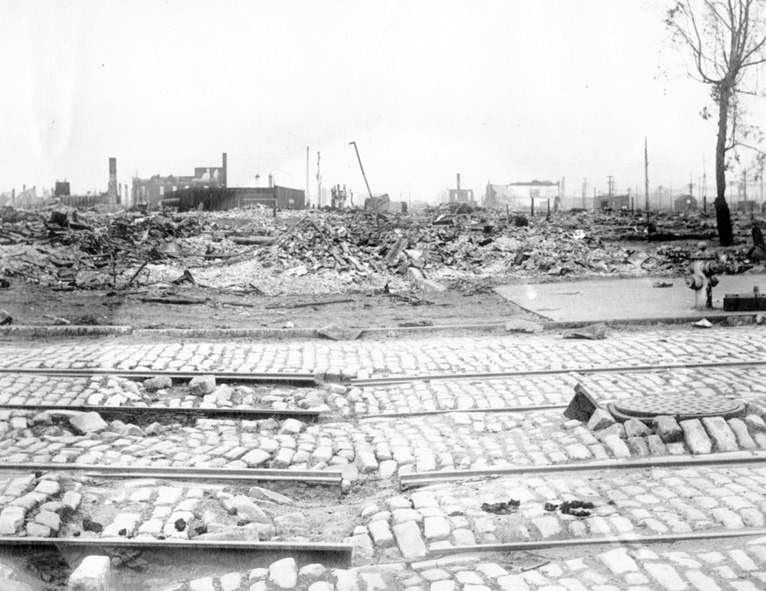 Damaged streetcar tracks at 10th and Brannan streets on May 12th, 1906, after the massive earthquake rocked San Francisco.
As melted, warped and unusable tracks were urgently rebuilt, many lines were converted from slow, outmoded cable cars to the early 20th century vision of sleek, modern transit: the electric streetcar.
But many cable car tracks were difficult to remove. With an urgent need for the city to get moving again, many cable car tracks were abandoned in place and may still lie below modern streets, which have since been built up like a layer cake of cobblestone and asphalt.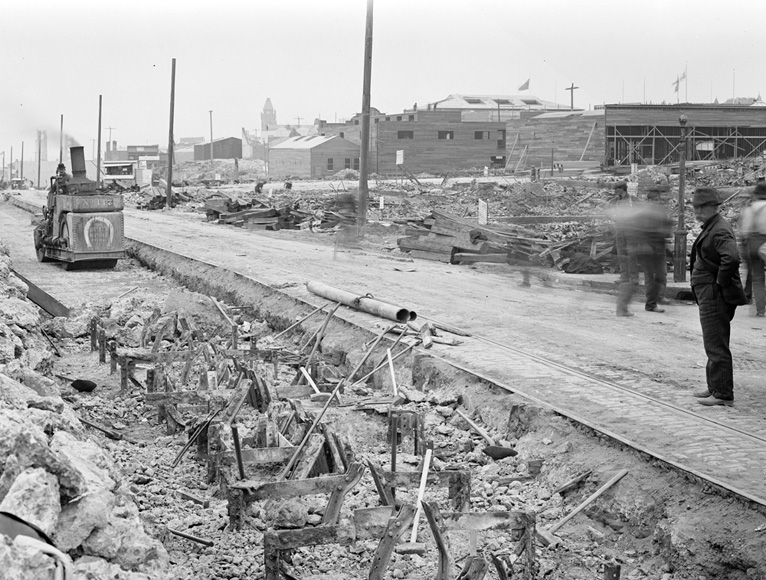 After the disaster, a period of urgent reconstruction began rapidly. This image taken on July 20, 1906  shows metal structures from cable car tracks being removed as the street is rebuilt for a streetcar line.
In this chapter of history, San Francisco is often compared to a phoenix rising from the ashes of disaster. With the city's rebirth came a regeneration of transportation as the city moved from the Victorian era of the cable car into the age of the streetcar and the automobile. Of course, there's always more SFMTA photo history to explore at the SFMTA Photo Archive and on Flickr, Twitter and Instagram.