Amtrak: A Better Way to Get Home for the Holidays
Tuesday, December 22, 2015
'Tis the season to be traveling — and for many of those headed out of the Bay Area, that means a flight or a long road trip. But many may not have considered how Amtrak, one of our regional transportation partners, can make their annual holiday pilgrimage more enjoyable, affordable and sustainable.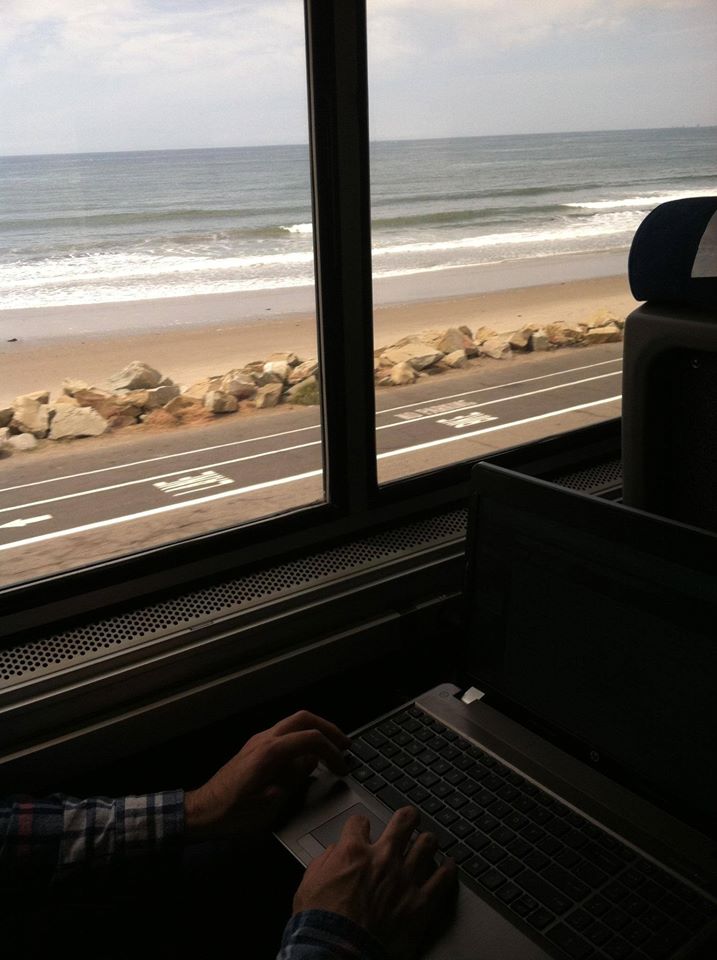 The view out of the Coast Starlight Amtrak train.
While the Coast Starlight train that runs between Los Angeles, the East Bay and Seattle is not exactly high-speed rail, I can say from experience that the extra time is well worth being able to freely walk around, dine and drink, and even make friends at lunch and dinner. Few other modes of travel combine captivating views with the comfort of spacious seating.
For reasons like these, Amtrak can be a great travel choice when we head to LA or Seattle. I've found that when I arrive by train, I don't feel the exhaustion of being cramped inside a car, bus or plane.
Next year, it'll also become more affordable to take Amtrak during the high-demand holidays. As part of a revamp to its rewards program coming in January, Amtrak will eliminate the "blackouts dates" that currently prohibit points redemption during busy travel periods like Christmas. So if Amtrak goes your way, you're running out of excuses not to try it.
For San Franciscans, the nearest Amtrak station is in Oakland's Jack London Square, but not to worry — train tickets include a shuttle ride from SF's Temporary Transbay Terminal. A few blocks south of Market Street, the Terminal is served by nine Muni bus routes, along with other regional transit systems, and is easy to get to from Muni's historic F Market streetcar line or the Embarcadero Metro Station.
Check out this video Amtrak produced to say, "Season's Greetings," and plan your next cross-country transit trip!