Bayview Opera House: San Francisco's Oldest "Theatre"
Twice a month we share some of our favorite vistas and destinations in the city and the Muni routes and lines that will take you there.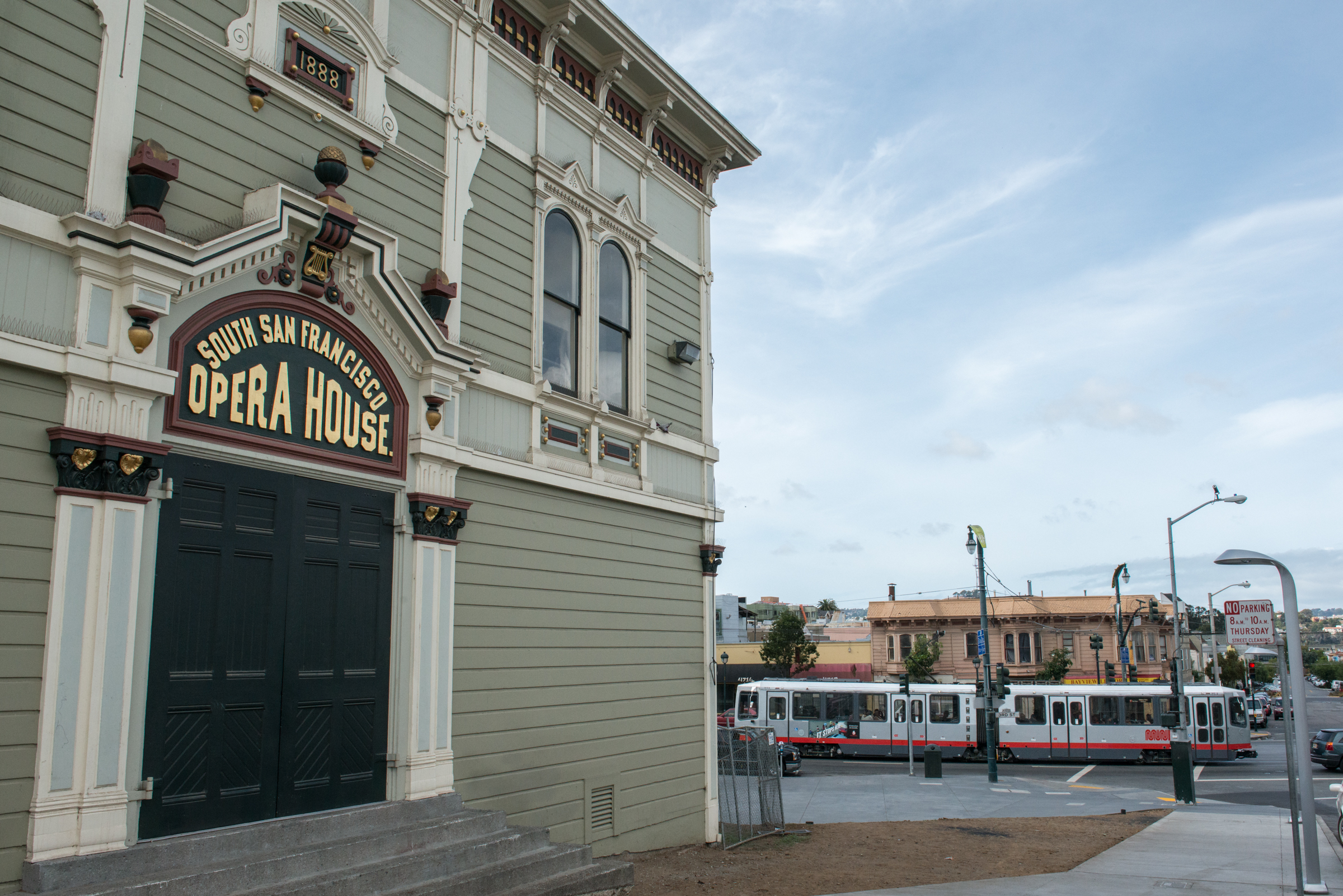 The Bayview Opera House, originally known as the South San Francisco Opera House, located on the corner of Third and Newcomb streets in San Francisco is the city's oldest theater built in 1888.
The Opera house, listed on the National Register of Historic Places, was built by South San Francisco Masonic Lodge #212 to serve as a performance hall for its members. The Opera House is currently undergoing a $5.3 million facelift that will feature a renovated grand entrance to highlight the historic building's façade.
Did you know? Opera has never been performed at the Bayview Opera House, though a number of dramas and vaudeville acts by well-known actors and actresses took place on stage during the Opera House's early history.
The Bayview Opera House Ruth Williams Memorial Theatre was named after producer, playwright and actress Ruth Williams who was instrumental in influencing the careers of actor Danny Glover and singer Cindy Herron, founding member of En Vogue.
How to get there:
Muni Metro T Third, 23 Monterey, 24 Divisadero, 44 O'Shaughnessy, 54 Felton