Building Rapid Transit from the Underground Up
This week's photo excursion takes us deep under the streets of San Francisco for a sight seen by very few eyes. One of the biggest transportation projects of the 1960s and '70s in the Bay Area was the construction of the Bay Area Rapid Transit (or BART) system and concurrent building of Muni's Market Street Subway. After 18 years of planning and six years of construction progress, today's shot takes us inside that construction underneath Market and Montgomery Streets.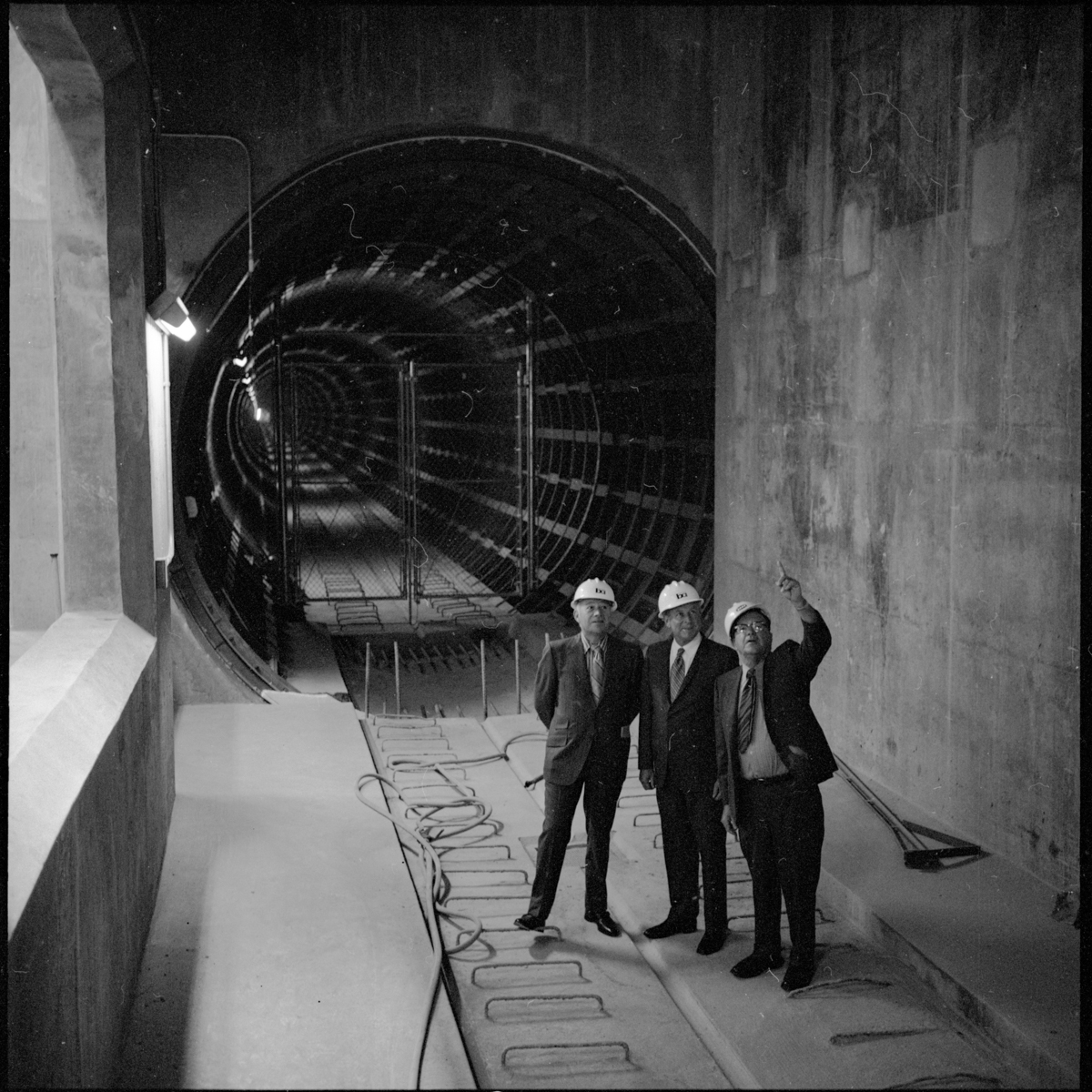 BART and Muni Officials Previewing Muni Tube at Montgomery Station | July 22, 1970 | M0896_2
The BART project, which at the time was the largest public works project undertaken to date, and the construction of the Muni Metro underneath Market were an incredible engineering feat to say the least. However, building a tunnel underneath Market was not a new idea. The most well-known plan was published in 1912 by Bion Arnold and illustrated a multi-level subway that would free streetcars from the surface level traffic snarl (which was a growing problem as automobiles became more affordable and more popular).
More than 60 years after Arnold's report, the Muni Metro system and Market Street Subway were established and the fundamental groundwork for better rapid public transit in the City was laid. By the early 1980s, Muni had transitioned to light rail vehicles for all of its heavy-lifting rail lines and had improved that rail system to provide more modern, reliable service on the J, K, L, M, and N (the T line was completed in 2007).
Check out more historic photos that document San Francisco transportation history on the SFMTA Photo Archive website and follow us on Flickr, Twitter, Google+, and Instagram!