Cable Car Hosts Seniors for Holiday Cheer
Thursday, December 18, 2014
Today a quiet tradition carried on in the neighborhood of Muni's Washington and Mason Cable Car barn. For the past 33 years, the Cable Car Division has hosted a Senior Holiday Luncheon dedicated to serving seniors and bringing holiday cheer to the senior community.
In addition to operating, maintaining and caring for one of the nation's few moving historic landmarks, about 15 of the dedicated crew, joined by our Executive Director Ed Reiskin and the leadership of TWU Local 250-A, volunteered their time to organize and serve lunch to nearly 200 seniors from local senior centers. Today seniors from across the Bay Area were welcomed at the Betty Ong Rec Center to experience an afternoon of music, food, prizes and holiday cheer.
Over the years Tony Gonzalez, Cable Car Division Union Rep, has been charged with organizing the event. Gonzalez and 10 to 15 other cable car employees volunteer their time to serve their senior guests.
"The Senior Holiday Luncheon celebrates the holiday season and brings everyone together. Many of these seniors don't have a lot of family," says Gonzalez. "This tradition promotes community awareness through holiday-themed games and provides a family-oriented affair for the senior community," Gonzalez added.
The tradition started in 1981 at St. Mary's Church on California Street. Each year the Muni's Cable Car Division donates a portion of its holiday proceeds to host the luncheon. Local grocery retailers such as Costco and Safeway contribute to the celebration by donating fresh honey baked hams and roasted turkey. 
In addition to the lunch and festivities, a raffle with donated prizes is organized for the guests. This year's raffle prizes included two, 32-inch flat-screen TVs, a toaster oven and more.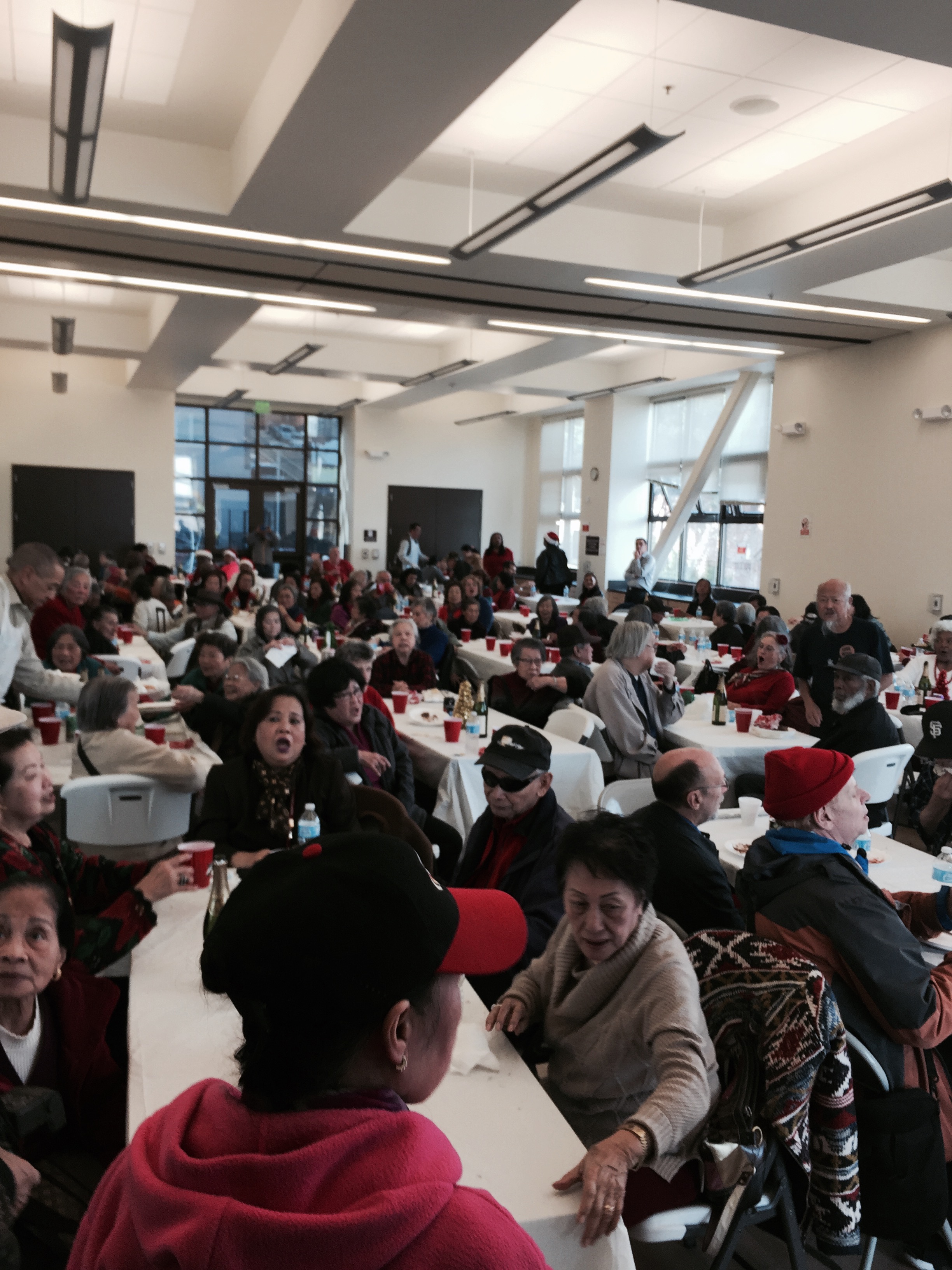 Cable Car Division employee volunteers serve seniors at this year's holiday lunch.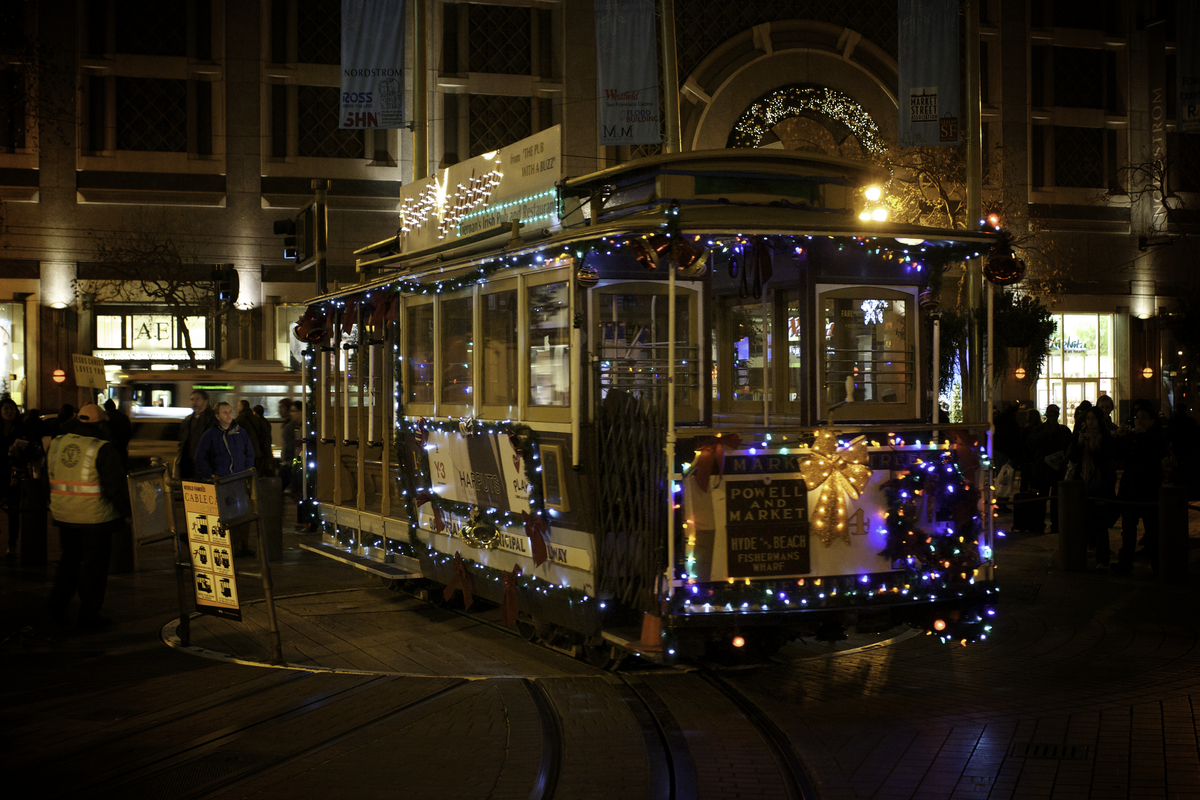 Cable car is outfitted for the holidays.